Netflix Earnings on Tap: What You Should Watch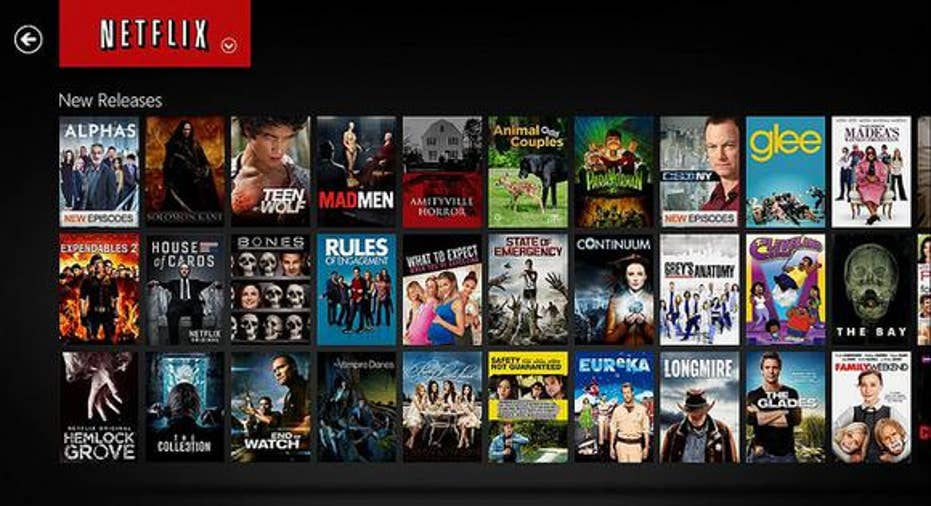 Netflix has been one of the most incredible growth stories of the past few years. The streaming video leader plans to release its Q1 earnings report on Monday afternoon. Here are three key issues that investors should keep an eye on in the quarterly report and the subsequent live-streaming earnings interview.
Netflix will release its Q1 earnings report on Monday afternoon.
How are the new international markets ramping up?Netflix had a record 4.04 million net subscriber additions outside the U.S. during Q4. This was driven in part by the addition of four new markets last fall: Japan, Italy, Portugal, and Spain.
In January, Netflix CEO Reed Hastings surprised onlookers at the Consumer Electronics Show when he announced that Netflix had just gone live in 130 new countries. Since then, Netflix has been available in every major market in the world except for China. Following this expansion, Netflix projected that it would achieve a new record with 4.35 million international net subscriber additions in Q1.
However, it's worth noting that Netflix has consistently beaten its guidance for international subscriber growth by a wide margin. In 2015, actual growth outpaced Netflix's guidance by double digits in all four quarters.
| Quarter | International Subscriber Growth (Projected) | International Subscriber Growth (Actual) | Difference |
| --- | --- | --- | --- |
| Q1 2015 | 2.25 million | 2.60 million | 15.6% |
| Q2 2015 | 1.90 million | 2.37 million | 24.7% |
| Q3 2015 | 2.40 million | 2.74 million | 14.2% |
| Q4 2015 | 3.50 million | 4.04 million | 15.4% |
Data source: Netflix quarterly investor letters.
Based on this track record, there could be a lot of upside to Netflix's guidance for 4.35 million international net subscriber additions in Q1. But expectations are correspondingly high. It probably needs to have added nearly 5 million international subscribers just to avoid disappointing many investors.
How will domestic subscribers react to higher prices?In May 2014, Netflix raised the price of its most popular streaming plan (which allows up to two simultaneous streams in HD) in the U.S. At the time, it grandfathered in existing subscribers for two years at the previous price of $7.99 per month.
Those "grandfathered" users will get hit with a $2-a-month price increase at some point in May. (Alternatively, they can downgrade to the basic plan, which doesn't include HD content and only allows one stream at a time.) This price hike will impact about 17 million users, most of whom don't seem to be aware that it's coming.
Investors should keep an eye on Netflix's domestic subscriber growth projection for Q2 and any commentary during the earnings interview about the expected impact of this price hike. Longtime Netflix subscribers don't seem likely to quit over a $2-per-month increase, but consumers can be fickle. Even a small increase in cancellations could make it hard for Netflix to grow its domestic subscriber base in the seasonally weak second quarter.
Did free cash flow burn get worse?Finally, investors should pay attention to Netflix's Q1 free cash flow. Free cash flow moved steadily deeper into the red during 2015. Netflix burned $78 million in Q4 2014 but burned $278 million in Q4 2015.
While Netflix's move to dramatically expand its international footprint earlier this year was very exciting, for the foreseeable future those new markets are likely to be money losers. Meanwhile, the company's aggressive investments in original content have required big up-front payments.
Netflix ended 2015 with a sizable cash cushion of $2.3 billion. However, if its free cash flow position continues to deteriorate, Netflix may need to issue more debt to finance its growth. As its international markets become profitable, the company should have no trouble repaying these loans -- but adding more debt would still delay any efforts by Netflix to return cash to its shareholders.
The article Netflix Earnings on Tap: What You Should Watch originally appeared on Fool.com.
Adam Levine-Weinberg has no position in any stocks mentioned. The Motley Fool owns shares of and recommends Netflix. Try any of our Foolish newsletter services free for 30 days. We Fools may not all hold the same opinions, but we all believe that considering a diverse range of insights makes us better investors. The Motley Fool has a disclosure policy.
Copyright 1995 - 2016 The Motley Fool, LLC. All rights reserved. The Motley Fool has a disclosure policy.