Netflix Books Biggest Drop in Five Months Despite Earnings Beat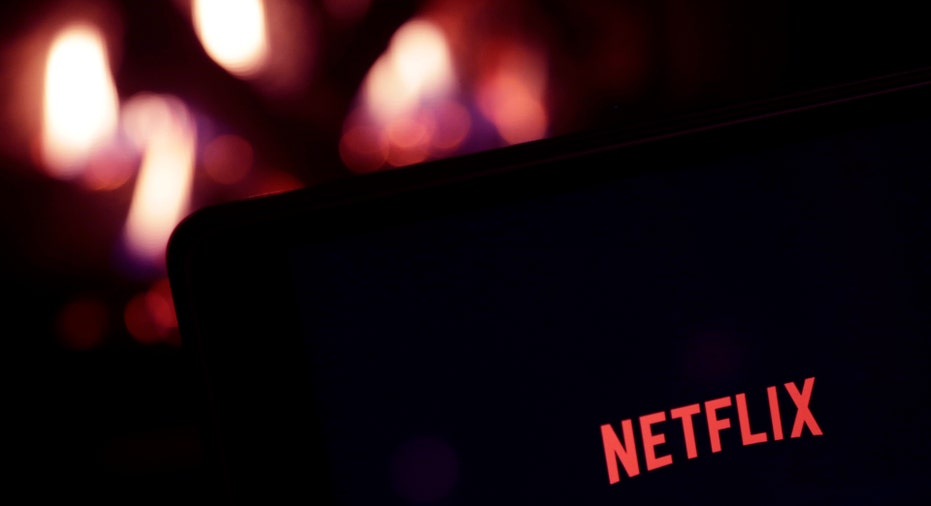 Shares of streaming-content king, Netflix (NASDAQ:NFLX) slid as much as 3% from record-high territory on Tuesday despite a first-quarter earnings beat as Wall Street analysts began to worry about how much cash the company is burning to reach its growth targets.
Netflix said it booked earnings of 40 cents per share in the first three months of the year, far surpassing Street expectations for 23 cents. Revenues surged nearly 35% during the period to $2.63 billion, though they came in short of forecasts for $2.76 billion.
During the first quarter, Netflix added 5 million new customers, though it was below the company's own expectation to gain 5.2 million. The weakness was due in part to the one-year mark of the company's launch in international markets, where on a year-over-year basis, subscriber growth dropped 22%. A shift in content rollout – including new seasons of the company's flagship programs including 'House of Cards' – to the second quarter, also weighed.
"We have come to see these quarterly variances as mostly noise in the long-term growth trend and adoption of Internet TV," the company said alongside its quarterly results – adding that it expects to surpass 100 million total subscribers this weekend.
But analysts at FBR worry competitive risks are brewing as Netflix spends more on original programming.
"As Netflix ramps up originals hours, cash spending is accelerated relative to amortization [scheduled debt payments], driving negative free cash flow," they explained. "Netflix plans to seek to raise more debt financing to fund this cash burn, stoking investor concerns about cash burn."
Indeed, the company said it will add long-term debt as needed to finance the original-content expansion, but said it sees its debt to total capital ratio – under 10% -- as "quite conservative" compared to its media peers' "30% to 70%." Netflix said it anticipates negative free cash flow to come alongside its expected rapid growth "for many years."
The FBR analysts also pointed to the rise of Internet TV – of which Netflix is a pioneer – that's forced traditional media players to roll out over-the-top offerings, and Amazon's (NASDAQ:NFLX) investment in its own Internet TV offering, that could eventually compete with Netflix.
But Netflix CEO Reed Hastings, during the company's earnings presentation, suggested he wasn't as worried about competition, saying his platform has "lots of room to grow."
"We see the Internet as a phenomenal opportunity. We're a pay service, not ad supported. We're not as deep in international as those companies, but we definitely see a big opportunity around the world to continue what we're doing," he said, though the company made clear it isn't interested in diving into live-streaming events – similar to Amazon's move into NFL football – as it sees continued success in on-demand services rather than appointment-based offerings.
Analyts at Stifel – who reiterated their "buy" conviction and increased their $155 price target to $170– said they see continued upside as the company continues to execute on its content-driven growth strategy after delivering its first profitable quarter internationally in 1Q.
"Though Netflix's increasingly front-loaded content investments will continue to weigh on profitability/free cash flow in the short term, it's hard to argue with the company's strategy given its momentum," they said.
Despite Tuesday's decline, which was the worst in five months, shares of Netflix have risen more than 35% over the last year and are up 18% so far this year, trading around $142 each.