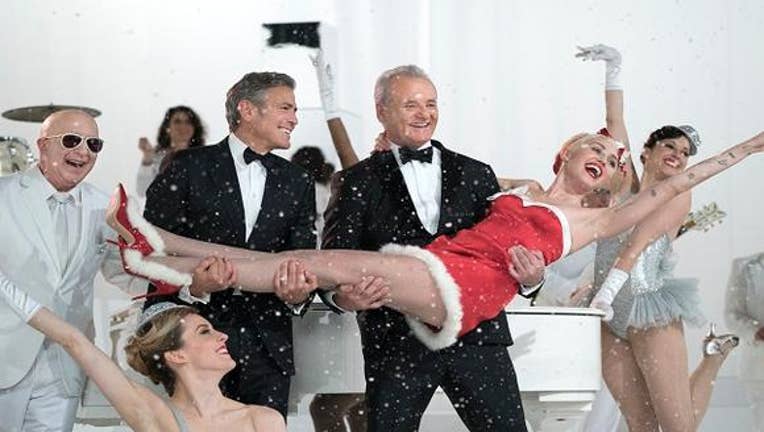 Whether people are looking to cut the cord or simply enhance their pay television experience, the most popular streaming services, Netflix,Amazon Prime Video, and Hulu, offer an awful lot for relatively low price tags.
When you consider that the average household in the United States spends $99.10 per month on pay television services (cable or satellite), according to Leichtman Research Group, the idea of paying less than $10 a month for any of the above streaming options is a bargain. These services are becoming easier to access between the growing penetration of set-top boxes and the younger generations used to consuming TV-like programming on phones, tablets, and laptops.
In fact, over 40% of U.S. homes had access to a streaming video on demand (SVOD) service as of November 2014, according to Nielsen, and 13% paid for more than one. That number has surely grown in the past year, making Netflix, Hulu, and Amazon Prime increasingly viable properties.
The question for consumers is whether to buy one, more than one, or all of the above.
Breaking down the differencesNetflix, Hulu, and Amazon Prime all have different strengths. Which one, or ones, you should pay for requires considering a number of factors:
Price: This is the least important as all are fairly close, with one caveat. Hulu is the cheapest at $7.99 a month,while new customers will pay Netflix either $7.99 for the ability to watch one screen in standard definition, or $9.99 for multiple screen high-definition viewing. Both offer 30-day free trials. Amazon has a slightly different deal since it can't be purchased on a monthly basis. Users pay $99 for the year ($8.25 per month), and for that, they also get free two-day shipping, a music service, and some other benefits.
Originals:All three services produce original content, but it's fair to say Netflix is the leader, here. The company has more hits includingHouse of Cards,Orange Is the New Black,and four shows set in the Marvel universe. The company also has an upcoming talk show from Chelsea Handler, movies from Adam Sandler, other films from better creators, and more. Hulu has had some success with new episodes of comedyThe Mindy Project,and Amazon has the upcoming car show from the former hosts of the BBC'sTop Gearas well as the critically laudedTransparent. Still, compared to Netflix, Amazon and Hulu barely have their toes in the water when it comes to originals.
Recent shows/archives:Hulu is the clear winner when it comes to having recent shows. If you want Fox, ABC, and NBC shows a few days after they air live, Hulu has many of them. Amazon and Netflix don't offer that service, and instead air prior seasons of shows. Hulu does that as well and has a very good selection; it also recently spent around $1 million per episode forSeinfeldreruns. Netflix has deep archives as well with plenty of series and movies, but it has let some of its film deals expire in recent months. Amazon has mostly older shows and movies, but it is the only place besides HBO's own app where that cable channel's signature series (at least the older ones) can be seen.
As you can see, all of the streaming services have some pluses, but if you had to define a "best," it would be Netflix for those who want the most/best originals, and Hulu for cord cutters who still want access to many top network shows in a timely fashion.
That's not to say Amazon Prime Video does not have its merits, but it's the least compelling of the three as a pure video play. If you factor in Amazon's shipping deal, which is really the core of Prime, then for many, it may actually be the best value of the three.
A Very Murray Christmasstarring Bill Murray is an example of the type of bonus programming Netflix creates to supplement its regular series. Image source: Netflix.
Which should you get?If you're cutting the cord, it makes sense to pay for Netflix for originals and pure depth of choice, and Hulu so you can stay up to date on shows currently airing. Adding Amazon Prime Video makes sense if you will also be taking advantage of the include free, two-day shipping. Otherwise, it's only necessary if any of its growing originals slate appeals to you.
For people who are keeping cable, Netflix is the clear choice. It has the most originals in quantity and in the number of talked-about shows. If you pay for cable, Hulu becomes mostly unneeded, and the same logic applies to Amazon Prime Video as it does for cord-cutters.
There is not bad choice for streaming services, but Netflix takes the top spot, with Hulu having a clear place for some users.
The article Netflix, Amazon Prime, or Hulu: Which Offers the Best Deal? originally appeared on Fool.com.
Daniel Kline has no position in any stocks mentioned. The Motley Fool owns shares of and recommends Amazon.com and Netflix. Try any of our Foolish newsletter services free for 30 days. We Fools may not all hold the same opinions, but we all believe that considering a diverse range of insights makes us better investors. The Motley Fool has a disclosure policy.
Copyright 1995 - 2015 The Motley Fool, LLC. All rights reserved. The Motley Fool has a disclosure policy.