NetEase Falls on Sluggish Sales Growth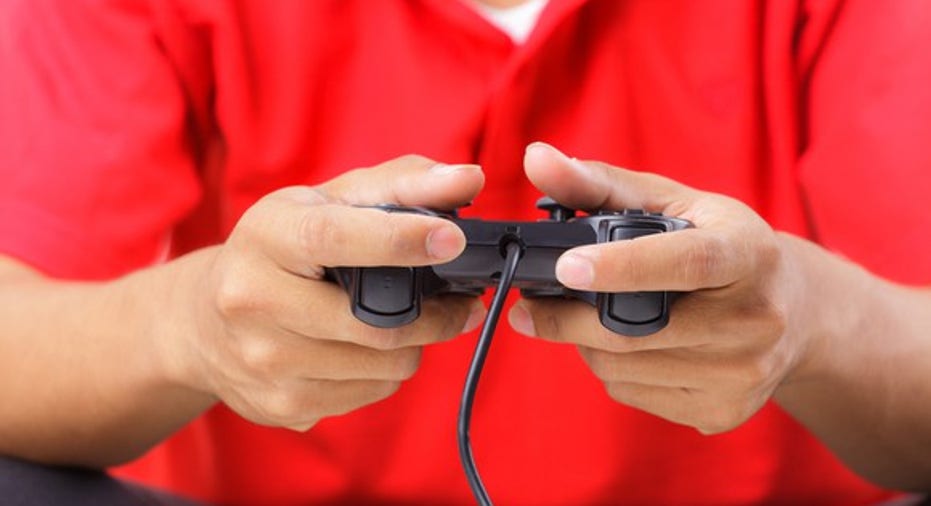 Video games have propelled NetEase (NASDAQ: NTES) higher for years, and China's appetite for new offerings gives the Chinese online gaming specialist a lot of potential for future growth. Coming into Wednesday's third-quarter financial report, NetEase investors were looking forward to ongoing gains for the company's financials. However, unlike in recent quarters, NetEase fell short in some respects, and that sent the stock down sharply. Let's look more closely at NetEase and what its latest results say about its prospects going forward.
Image source: Getty Images.
NetEase keeps growing but falls short of hopes
NetEase's third-quarter results were strong by ordinary standards, but they failed to hold pace with the even higher expectations of the online gaming specialist from its investors. Revenue was up 38% from year-ago levels in terms of local currency, but the dollar-value of that revenue was only $1.38 billion, falling short of the consensus forecast for $1.43 billion. On the bottom line, NetEase did better, posting net income of $410.9 million and working out to earnings of $3.11 per share, greater than the $2.89 per share that investors expected to see.
Looking more closely at NetEase's results, many of the same positive aspects of its business kept showing through this quarter, but others weakened somewhat. The strongest source of revenue growth came once again from the email, e-commerce, and other category, where sales more than doubled from year-ago levels. Online game services revenue was up by a relatively small 26%, and advertising services revenue was up by less than a quarter compared to last year's third quarter.
NetEase also reversed past declines in gross margin. In the key online gaming segment, margin fell by nearly three percentage points, but that only partially offset a big jump in profitability from email and e-commerce. Overall, gross margin rose slightly to hit 57.7%.
CEO William Ding stated his general happiness with the way NetEase performed. "We maintained steady growth across each of our primary business lines in the third quarter," Ding said, "with a continued focus on providing first-rate games and products to the expanding online market both domestically and abroad." The CEO also noted that its new mobile games helped give NetEase a greater presence in the fast-growing mobile market.
Can NetEase grow faster in the future?
NetEase also sees plenty of reasons why it can continue to grow even faster. In the words of Ding, "Ingenuity, quality, and diversification have provided the cornerstones for our competitive edge. As the internet technology industry expands, we will keep pushing the boundaries with new and improved products."
In particular, NetEase pointed to the success of the new mobile 3D game Onmyoji. The company is one of the top-grossing games in China's iOS app store since its release in early September. Combined with what the company now calls "classic" PC-client games and its collaborative efforts with Blizzard Entertainment, video games remain a key source of future growth.
Yet NetEase is also happy with how its Kaola.com e-commerce offering is doing. Direct merchandise sales have been the main goal for NetEase with e-commerce, but the company is also looking at ways to build in complementary services that could also boost profits.
One slight source of disappointment was that NetEase didn't lift its dividend this quarter. Instead, shareholders will still get $0.78 per depositary share for their quarterly payment, which is unchanged from the second quarter. Moreover, NetEase allowed its share repurchase program to expire, leaving almost three-fifths of the original $500 million authorization unused.
NetEase shareholders weren't satisfied with the sales growth the company posted, sending the stock down more than 5% in after-hours trading following the announcement. Nevertheless, if NetEase can continue to post solid growth, its fundamental business prospects look likely to keep improving over time well into the future.
10 stocks we like better than NetEase When investing geniuses David and Tom Gardner have a stock tip, it can pay to listen. After all, the newsletter they have run for over a decade, Motley Fool Stock Advisor, has tripled the market.*
David and Tom just revealed what they believe are the ten best stocks for investors to buy right now... and NetEase wasn't one of them! That's right -- they think these 10 stocks are even better buys.
Click here to learn about these picks!
*Stock Advisor returns as of November 7, 2016
Dan Caplinger has no position in any stocks mentioned. The Motley Fool recommends NetEase. Try any of our Foolish newsletter services free for 30 days. We Fools may not all hold the same opinions, but we all believe that considering a diverse range of insights makes us better investors. The Motley Fool has a disclosure policy.