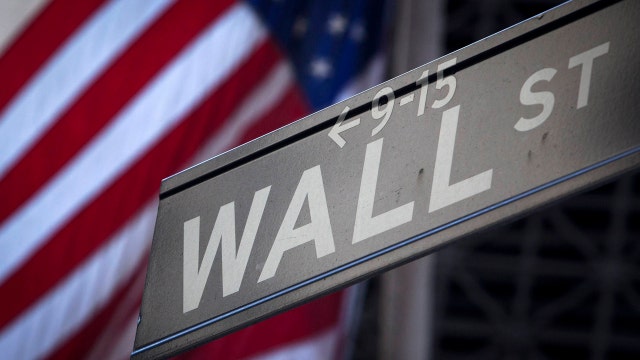 U.S. equity markets ended the week on a high note as they surged during Friday's session. But the late rally wasn't enough to push the major averages into positive territory for the week after stocks were battered by plunging oil prices and worries about rate policy in the U.S.
Despite the late-week rally, the major averages still booked weekly losses, though they were substantially lower than expected at the close of trade on Thursday. The Dow saw weekly declines of 1.43%, while the S&P shed 1.95%, and the Nasdaq lost 0.58%.
Here's everything you missed this week on Wall Street.
Negative Rates Not 'Off the Table' for Fed
On Wednesday, Federal Reserve Chief Janet Yellen made her first public appearance since the central bank voted in December to raise interest rates for the first time in nearly a decade. In two-day testimony, Yellen discussed the central bank's policy, her outlook on the U.S. economy and market turmoil that has grabbed headlines through the first two months of the year. Her remarks came during her semi-annual monetary policy report to Congress, appearing before both the House Financial Services Committee and the Senate Banking Committee.
Markets have been in a downward trajectory since the start of the year thanks to global growth worries and how a slowdown will impact the world's biggest financial institutions. But sentiment on Wall Street turned decidedly more negative when Yellen said that the option of implementing negative interest rate policy in the U.S. was not "off the table," and the Fed was still considering how that kind of move would make sense in context with the nation's institutions, and whether it would work in the U.S.
Dan North, chief economist at Euler Hermes North America, said negative interest rates are a "terrible idea" for America.
"Going to negative zero percent interest rates is a very risky proposition that is bound to have negative effects going forward. To me, it was really remarkable that she even mentioned the possibility. Thank goodness for Bill Dudley who came out this morning and said, 'Wait a minute, it's way too premature to even begin talking about it,'" North said.
For the most part, he said it's too soon to begin discussing negative rates, and it's likely to only exacerbate market volatility. To put the Fed's consideration in context, it would be joining the ranks of the Bank of Japan, the European Central Bank, Riksbank – Sweden's central bank, and Switzerland's central bank in pulling rates below zero.
Oil Prices Continue to Plunge
Similar to U.S. equities, crude oil prices surged on Friday, settling up more than 12% for the session. The rally was the biggest gain on a percentage basis since February 2009, and snapped a six-session losing streak.
However, despite the gains, the commodity remained in sharply negative territory for the week, and is still down nearly 80% from record highs hit in July 2008.
West Texas Intermediate crude, the U.S. benchmark, lost 4.69% on a weekly basis, settling at $29.44. Brent suffered smaller losses, ending the week down 2.06% to $33.36 a barrel.
The big move higher on Friday came after market chatter late in the session Thursday that members of the Organization of the Petroleum Exporting Countries were warming to the idea of an agreement to cut production in an effort to stabilize global prices.
The news came from the Wall Street Journal, which quoted the United Arab Emirates' energy minister as saying OPEC members are "ready to cooperate on a cut, but current prices are already forcing producers outside the group to at least cap output prices."
The rumor mill about when global supplies will be curbed has been working overtime in recent weeks, and North said this is just another time the markets should take comments with a grain of salt. Essentially, believe the production cut will happen when it actually happens.
"I do have to think that there is a tremendous amount of pressure on Saudi Arabia with prices so low. Because after all, they're selling part of their crown jewel, Saudi Aramco, and that's a pretty tough sign. They're getting rid of subsidies to citizens. They're definitely going through a huge cost to save market share, and maybe they're on the verge of saying enough," he said.
Consumers Spend a Little More
During her testimony on Capitol Hill this week, Yellen said lower energy prices have been good for U.S. consumers, and in turn, will be good for the economy.
However, Wall Street has been anxiously awaiting any solid evidence that shoppers are spending their savings at the gas pump at the nation's retailers. But as oil prices have slumped for nearly two years, the wait for more spending has dragged on.
On Friday, the Commerce Department gave a glimmer of hope that shoppers might finally be hitting retailers again. Retail sales data showed a slight tick up last month, a gain of 0.2%, which was higher than expectations for a 0.1% pick up. Excluding the volatile auto component, sales rose 0.1%, compared to forecasts for flat sales figures.  However, on a year-over-year basis, retail sales saw a 3.4% gain.
The University of Michigan was also out with the latest reading on its gauge of consumer sentiment, which fell to 90.7 in February from 92 in January. Expectations had been for it to hold steady.
North said while the data were "good," the so-called gasoline dividend – or savings from low fuel prices – hasn't really translated into much higher spending levels. That's because, he said, consumers are still using that savings to pay off debt or put it away for safe keeping.
"That's a good thing because consumers now have much stronger balance sheets, which kind of supports the notion that the fundamental economy really isn't in such bad shape, certainly not as bad shape as the markets would have you believe," he said.
Next Week
More economic updates are on tap for next week as traders are sure to parse last month's Federal Open Market Committee meeting minutes, and interpret what figures on consumer and producer price inflation means for the health of the overall U.S. economy.
?         Monday: U.S. markets closed in observance of the President's Day holiday
?         Tuesday: Empire State manufacturing
?         Wednesday: Producer price index , housing starts, FOMC meeting minutes
?         Thursday: Weekly jobless claims, mid-Atlantic manufacturing
?         Friday: Consumer price index