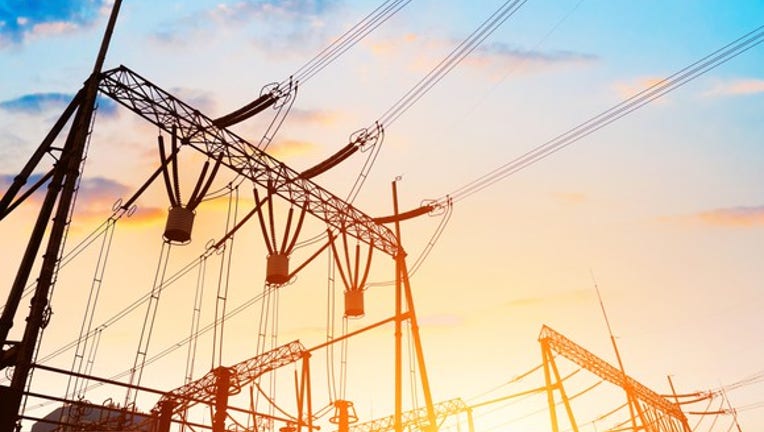 As a company with large business segments in both the U.S. and the U.K., it's not too surprising that National Grid's (NYSE: NGG) first-half results of 2016 were drastically impacted by currency fluctuations as the U.S. dollar and British pound have been on a bit of a wild ride this year. Looking beyond these forex changes, though, National Grid continued to deliver solid results across the board.
Here's a quick snapshot of National Grid's first-half results as well as an update on its two biggest business concerns: rate hikes for its U.S. business, and preparing its U.K. gas distribution business for a sale in the near future.
Image source: Getty Images.
National Grid's results: The raw numbers
*in millions, except per-share data. National Grid results are reported in GBP and were converted to USD at a rate of 1GBP=1.26USD. 1 US ADR = 5 common shares of NGG. YOY = year over year. Data source: National Grid earnings release.
One thing to keep in mind when looking at these results is that there has been a lot of currency fluctuation over the past year, and some of the changes in revenue and profits are a reflection of those changes. According to management, operational profits were up 1% compared to this time last year on a constant currency basis.
Another thing to consider is that the large drop in after tax profits is due to some large exceptional items, the largest of which was a $904 million debt redemption cost related to separation of the U.K. gas distribution business. After adjusting for these costs and other considerations, after tax profits and earning per ADR came in at $1.34 billion and $1.77, respectively.
Image source: National Grid earnings release. Chart by author.
Much of National Grid's strong performance this past quarter was in its U.K. electricity distribution, which benefited from a rate hike and lower costs, and its U.S. regulated business. However, many of the U.S. business gains came from favorable currency movements. On a constant currency basis, operational profits were lower from write offs, higher healthcare costs, and increased vegetation management expenses.
What happened with National Grid this half-year?
The Massachusetts Department of Public Utilities issued a rate order, its first increase in six years. National Grid estimates it will raise revenue by $101 million annually and an allowed return on equity of 9.9%.
The company has also submitted a proposal to the New York Public Service Commission for a rate increase over the next three years. At an allowed return on equity of 9% and a capital spending program of $3 billion, National Grid estimates these proposals, if approved, will generate another $384 million in annual revenue for 2017.
These two rate increases and some other smaller proposals mean that the company expects to have 40% of its base rate updated for 2017. Likewise, another 50% of its base rate will file for updates in 2018 for its regulated U.S. business.
After making several internal changes to separate its U.K. gas distribution segment from the rest of the company, management expects a partial sale of the business will be complete in early 2017. The board of directors plans to return a substantial amount of the sale back to shareholders.
An interim dividend of $0.7585 per ADR will be paid for the half year. Typically, interim dividends for the first half year are substantially less than the announced dividend at the end of the fiscal year.
What management had to say
As CEO John Pettigrew said:
Looking ahead
The combination of rate increases and high levels of capital spending in the U.S. should bode well for the company in the coming years. As management has said in the past, there are much less growth opportunities in the U.K. and most of its future organic growth will come in the U.S.
Now that the separation of the U.K. gas distribution business is nearly complete, investors should expect to hear an announcement about the completed sale of the business before the next earnings report sometime in May of 2017. By that time, we will have a better idea of what management and the board will ultimately do with the profits from that sale.
10 stocks we like better than National Grid When investing geniuses David and Tom Gardner have a stock tip, it can pay to listen. After all, the newsletter they have run for over a decade, Motley Fool Stock Advisor, has tripled the market.*
David and Tom just revealed what they believe are the ten best stocks for investors to buy right now... and National Grid wasn't one of them! That's right -- they think these 10 stocks are even better buys.
Click here to learn about these picks!
*Stock Advisor returns as of November 7, 2016
Tyler Crowe has no position in any stocks mentioned.You can follow him at Fool.comor on Twitter@TylerCroweFool.
The Motley Fool recommends National Grid. Try any of our Foolish newsletter services free for 30 days. We Fools may not all hold the same opinions, but we all believe that considering a diverse range of insights makes us better investors. The Motley Fool has a disclosure policy.