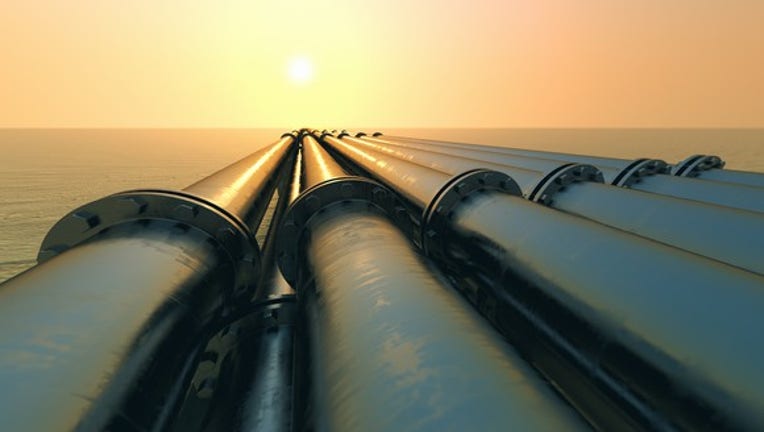 National Grid's plans to sell a big stake in its U.K. gas transmission segment are moving steadily forward.
On May 19,National Grid plc (ADR) released its full-year ended March 31 financial and operating results. The U.K.-based utility, which also operates significant assets in the northeastern U.S., made steady progress in several areas, reporting higher earnings, operating profit, and improved return on assets from the year-ago period.
The company also saw the end of an era, with Steve Holliday, who had been the CEO for the past nine years, retiring at the end of the fiscal year. New CEO John Pettigrew, who has been with National Grid since 1991 in various capacities both in the U.S. and U.K., is now running the show.
Here's a closer look at National Grid's results. (Note: National Grid reports in British pounds; this article converts those results to U.S. dollars based on an average exchange of $1.47 U.S. to 1.00 British pound for the year ended March 31, 2016.)
The numbers
| Metric | Q1 2016 | Q1 2015 | Change |
| --- | --- | --- | --- |
| Revenue | $22.2 | $22.3 | -1% |
| Operating profit | $6.0 | $5.56 | 8% |
| Net income | $3.8 | $3.0 | 29% |
| Earnings per share (ADR) | $5.07 | $3.91 | 30% |
Revenue, operating profit, and net income in billions. American depositary receipt earnings per share based on each ADR being worth five common shares of National Grid. Source: National Grid.
What happened at National Grid in recent months
Steve Holliday, who had been CEO at National Grid for more than a decade, announced in November that he would retire at the end of this fiscal year in March, and has since been replaced by John Pettigrew. Pettigrew has been with National Grid since graduating college in 1991, and has worked in various executive positions both in the U.S. and U.K.
While the company still hasn't sold a stake in its U.K. natural gas distribution business -- a move that it announced it was planning last half -- it has made significant progress toward that goal. When the announcement was first made, this segment was quite integrated into the rest of National Grid's U.K. operations, and the utility has taken steps to separate that business out so that it's more able to operate as a stand-alone entity.
National Grid estimated these assets are worth almost $13 billion, so the plans to sell a 51% interest in it will raise substantial capital, with the plan to return "substantially all" of the net proceeds to shareholders, which means either a hefty dividend, share buybacks, or (most likely) both.
Consolidated return on equity for the year was 12.3%, a nice improvement from 11.8% the year before.
Regulated asset base increased 4%.
U.S. investment was the big driver, up 6%, versus only 3% growth in U.K. regulated asset base.
Capital investments of$5.7 billion were made over the year, divided almost evenly between U.K. and U.S. capital spending.
A dividend increase of 1.1% (based on British pounds) was recommended by the board. That works out to $2.0445 per ADR for U.S. investors.
Looking ahead
Management expects its 2016-2017 fiscal year performance to be "broadly at the level seen last year," with similar capital investment spending planned, targeting growth in the U.S. and maintenance and improvements in the U.K. The company is also sticking to its guns that the partial sale of its U.K. gas distribution business will be completed in early 2017.
Bottom line: National Grid is already a large business, and like most utilities, isn't going to grow quickly. With that said, if management continues to execute as it has on its strategy to focus growth in the U.S., long-term investors should continue to be rewarded with a steady dividend that's likely to increase over time, as well as above-average growth for a large utility.
The article National Grid plc (ADR) Reports Solid Year, Moves Forward Under New CEO originally appeared on Fool.com.
Jason Hall owns shares of National Grid. The Motley Fool recommends National Grid. Try any of our Foolish newsletter services free for 30 days. We Fools may not all hold the same opinions, but we all believe that considering a diverse range of insights makes us better investors. The Motley Fool has a disclosure policy.
Copyright 1995 - 2016 The Motley Fool, LLC. All rights reserved. The Motley Fool has a disclosure policy.