Nasdaq, Inc. Stock Upgraded: A Better Buy Than the NYSE?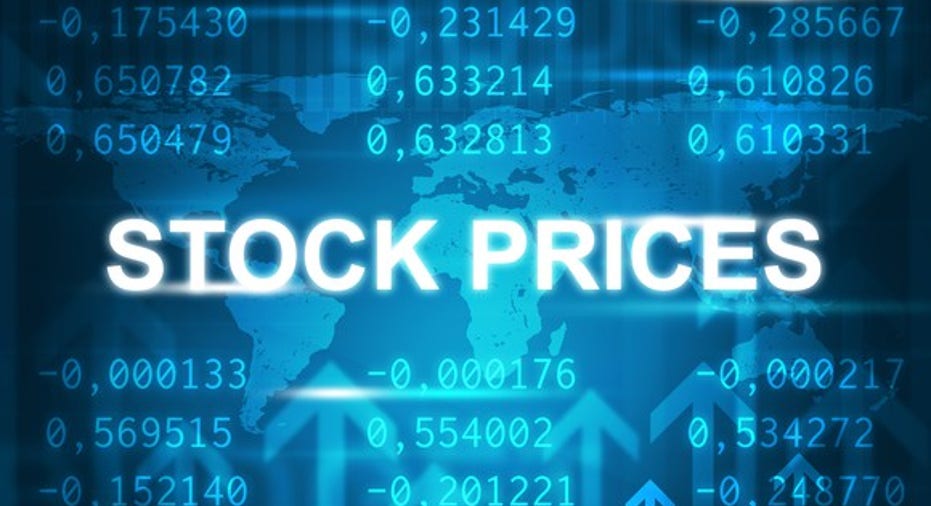 Nasdaq (NASDAQ: NDAQ) stock is climbing in early Monday trading -- and to be clear, we don't mean stocks listed on the Nasdaq, but Nasdaq's own stock.
Believe it or not, the Nasdaq stock exchange is itself a stock, and the owner of not only the NASDAQ Stock Market exchange itself, but of the Nasdaq Nordic and Nasdaq Baltic exchanges as well. This morning, Nasdaq won an upgrade from outperform to buy at the hands of Hong Kong-based investment banker CLSA, which argues that Nasdaq stock, currently priced at $64 and change, is actually worth something closer to $81 a share.
If CLSA is right about this, then Nasdaq stock has the potential to produce 25% profits for new buyers over the course of the next year. Throw in a 2% dividend yield, and the profits could rise as high as 27%.
But is CLSA right about Nasdaq? Here are three things you need to know.
Nasdaq gives you the stock prices, but today, it's Nasdaq stock itself that's the story. Image source: Getty Images.
1. The name you know
CLSA cites two primary factors supporting its belief that Nasdaq stock is a buy, and they begin with the company's global brand name and "strong corporate solutions" business. According to CLSA, Nasdaq's high name recognition gets customers in the door, but what keeps them on the Nasdaq is Nasdaq's ability to help customers out with such tasks as investor relations, public relations, and similar services.
Nasdaq's expertise in these areas, notes the analyst, have helped convince nearly two-thirds of the companies that have conducted IPOs on the markets over the past three years, to choose Nasdaq as the place to list their shares. That dwarfs the IPO market share of Nasdaq archrival Intercontinental Exchange (NYSE: ICE), which owns the NYSE.
2. The place to be
This leads directly into CLSA's second reason for loving Nasdaq: Its listing business. Although listings are actually the smallest of Nasdaq's four business divisions by revenue, as CLSA explains (in a write-up carried by TheFly.com this morning), listings are the "underappreciated revenue driver" at Nasdaq, "driving volumes" in the company's other three main divisions.
Listings are also a high-margin business to be in. According to data from S&P Global Market Intelligence, Nasdaq earned 100% gross margins on the $264 million in listings business it took in last year.
3. Beautiful numbers
In fact, according to S&P Global, Nasdaq boasts 100% gross margins in all three of its smallest businesses: listing services, information services (i.e. stock quotes), and technology solutions. Even factoring in operating costs, though, Nasdaq's margins are robust.
S&P Global data show the invaluable technology solutions group earning 15.5% operating profit margins at Nasdaq, Listing Services earning 42.8%, and Information Services an astounding 71.3%. (Market services, the company's biggest division, also isn't too shabby at a 19.8% operating profit margin.)
The most important thing: Valuation
Add it all up, and Nasdaq boasts admirably robust profit margins across its entire business, averaging a 22.2% pre-tax operating profit margin -- but such powerful profits don't come cheap. Nasdaq stock currently sells for 21.9 times earnings, and 19.6 times free cash flow. Its archrival Intercontinental Exchange, however, costs a bit more at 23.4 times earnings and 19.8 times free cash flow.
CLSA believes Nasdaq stock's cheaper valuation relative to Intercontinental Exchange stock is unwarranted, and that Nasdaq has better growth prospects than its rival. With Nasdaq winning more than twice as much IPO work as its rival, that theory has merit -- and yet, it's not an opinion widely shared on Wall Street.
In fact, S&P Global data show that analysts who follow both companies believe Intercontinental Exchange has the better growth prospects, and is likely to grow its earnings at nearly 12.3% annually over the next five years. Nasdaq's growth prospects, in contrast, are pegged at just 10.1%.
Relative to the valuations on the stocks -- again, 21.9 times earnings at Nasdaq, and 23.4 times earnings at Intercontinental Exchange -- I have to say that neither of these growth rates look fast enough to justify the valuations on the stocks in question. In the end, therefore, I don't think it matters much whether CLSA is right about Nasdaq being the better stock or not.
If you ask me, both Nasdaq stock and Intercontinental Exchange stock are too expensive to buy.
10 stocks we like better than Nasdaq When investing geniuses David and Tom Gardner have a stock tip, it can pay to listen. After all, the newsletter they have run for over a decade, Motley Fool Stock Advisor, has tripled the market.*
David and Tom just revealed what they believe are the 10 best stocks for investors to buy right now... and Nasdaq wasn't one of them! That's right -- they think these 10 stocks are even better buys.
Click here to learn about these picks!
*Stock Advisor returns as of Nov. 7, 2016
Fool contributorRich Smithdoes not own shares of, nor is he short, any company named above. You can find him onMotley Fool CAPS, publicly pontificating under the handleTMFDitty, where he currently ranks No. 340 out of more than 75,000 rated members.
The Motley Fool owns shares of and recommends Intercontinental Exchange, and also recommends Nasdaq. Try any of our Foolish newsletter services free for 30 days. We Fools may not all hold the same opinions, but we all believe that considering a diverse range of insights makes us better investors. The Motley Fool has a disclosure policy.