Nasdaq Hits Another Record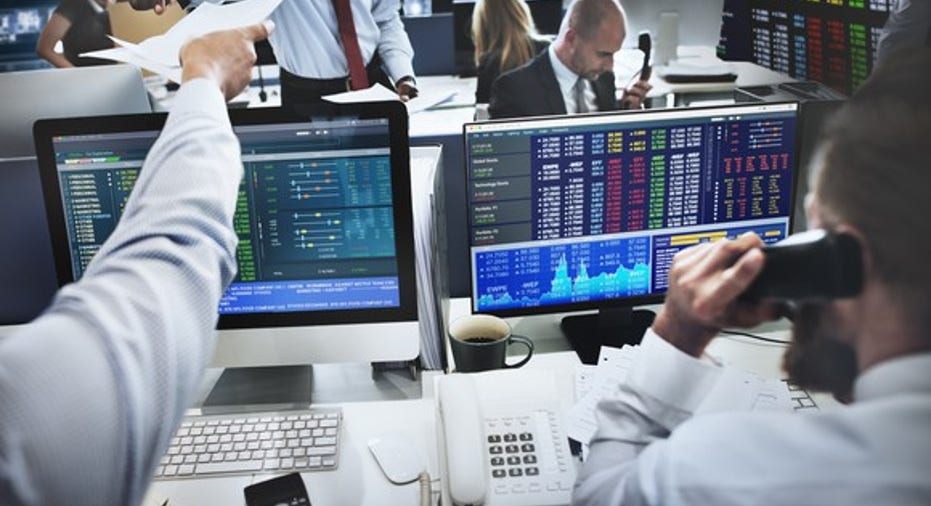 Financial shares rose Tuesday while energy and dividend-paying shares fell, leaving the S&P 500 flat.
The Dow Jones Industrial Average slipped 32 points, or 0.2%, to 19856, after rising within 50 points of the never-before-reached 20000 level earlier in the session. The S&P 500 was flat, and the Nasdaq Composite rose 0.4%, a fresh record.
The Dow industrials have risen more than 8% since Election Day, as investors betting on fiscal stimulus and tax cuts under President-elect Donald Trump scooped up shares of financial and industrial companies while largely selling government bonds. Many analysts and investors believe stocks will continue climbing throughout the year, bolstered by a strengthening economy.
"Sentiment has clearly improved with the pro-growth Washington agenda," said Terry Sandven, chief equity strategist at U.S. Bank Wealth Management, who expects the S&P 500 to rise to 2400 by the end of the year. The index closed at 2268.90 Monday.
Still, with many of the potential policies "still very much a work in progress," corporate earnings will be a key driver of stocks in the coming weeks, Mr. Sandven added.
On Tuesday, energy stocks lagged other sectors, as U.S. crude oil fell 2.2% to $50.82 a barrel. Exxon Mobil and Chevron fell more than 0.5% each, weighing on the Dow industrials.
Dividend-heavy sectors -- which have been among the biggest laggards in the postelection rally -- pulled back, too. Shares of utilities slipped 0.3%.
Meanwhile, financials and industrials led gains. The S&P 500 financials sector rose 0.4%, and the industrials sector added 0.3%, lifted by a surge in airline stocks. Alaska Air Group gained 5.2%, while United Continental Holdings and Delta Air Lines gained more than 2% apiece.
Government bonds weakened slightly. The yield on the 10-year U.S. Treasury note was at 2.379%, compared with 2.377% Monday, according to Tradeweb. Yields rise as bond prices fall.
Elsewhere, the Stoxx Europe 600 index rose 0.1%. The U.K.'s FTSE 100 added 0.5%, notching its ninth consecutive record. The index tends to rise as sterling falls, since the companies listed on the index make most of their revenue abroad.
Earlier, Japan's Nikkei Stock Average fell 0.8%, the Shanghai Composite Index fell 0.3% and Hong Kong's Hang Seng closed up 0.8% in its fourth consecutive session of gains.
Note to readers: We removed the sentence saying that if the FTSE 100 closed at another high Tuesday, it would be its longest streak of records since the nine days ending Jan. 16, 1987, while we work to verify the stat.