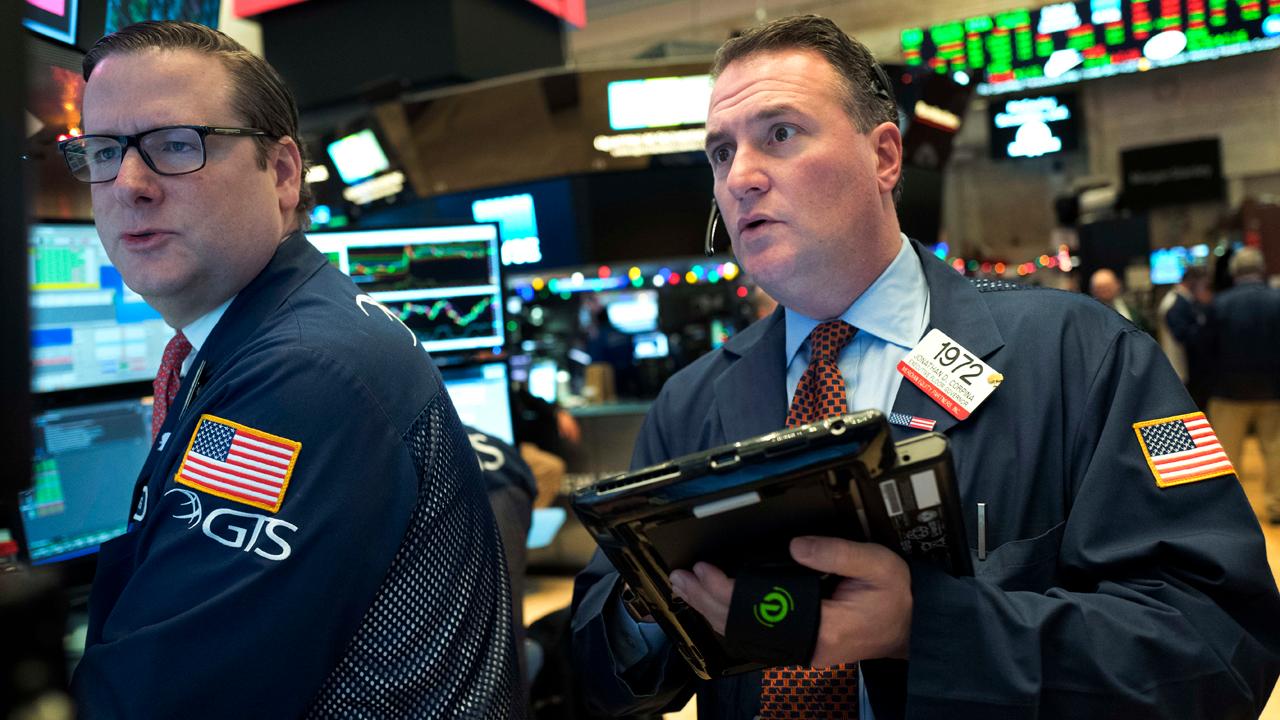 The Nasdaq Composite closed on Wednesday at its lowest level in more than a month as Amazon and Tesla tumbled, extending the decline in technology stocks.
Amazon's sank on a report that President Donald Trump was eyeing a change in tax treatment for the e-commerce giant, citing concern over "mom-and-pop retailers."
Tesla weakened as the National Transportation Safety Board investigated a fatal accident involving one of the company's cars and as Moody's cited a production shortfall in downgrading its debt further into junk territory.
The stock of Amazon entered a correction, defined as a drop of 10% or more from a recent high. Tesla was trading in a bear market, marked by a decline of 20% or more from a recent high.
In the broader market, the Dow Jones Industrial Average and the S&P 500 ended the session down slightly.
The Dow slipped by 9.29 points, or 0.04%, to 23,848.42 at the close. The Nasdaq lost 59.58, or 0.85%, to 6,949.23. The S&P fell by 7.62, or 0.29%, to 2,605.
Facebook rose after swinging between gains and losses amid mounting concern over data privacy and potential regulation. The social media giant was still trading in a bear market. Walmart was among the companies that ended the day higher. U.S. stocks seesawed earlier Wednesday as traders digested the latest economic data.
The Commerce Department's latest fourth-quarter GDP reading showed that the U.S. economy grew by 2.9%, above the previously reported 2.5%. The reading also topped the Thomson Reuters analyst consensus of 2.7%.
The third and final reading on fourth-quarter gross domestic product was a slight moderation from the third quarter's brisk 3.2% pace. For 2017, economic growth was 2.3%, well above the 1.5% experienced in 2016.
Pending home sales snapped back in much of the country in February, with the National Association of Realtors' sales index increasing by 3.1% to 107.5.
Stocks have been on a wild ride in recent sessions.
On Tuesday, the Dow was up by 244 points at one point, only to reverse course, plunging by 300 points as Twitter and Facebook dragged on the market. The sell-off came a day after the Dow recorded its best single-day point gain since 2008 on fading fears of a U.S.-China trade war.
In commodities, gold closed at a one-week low.