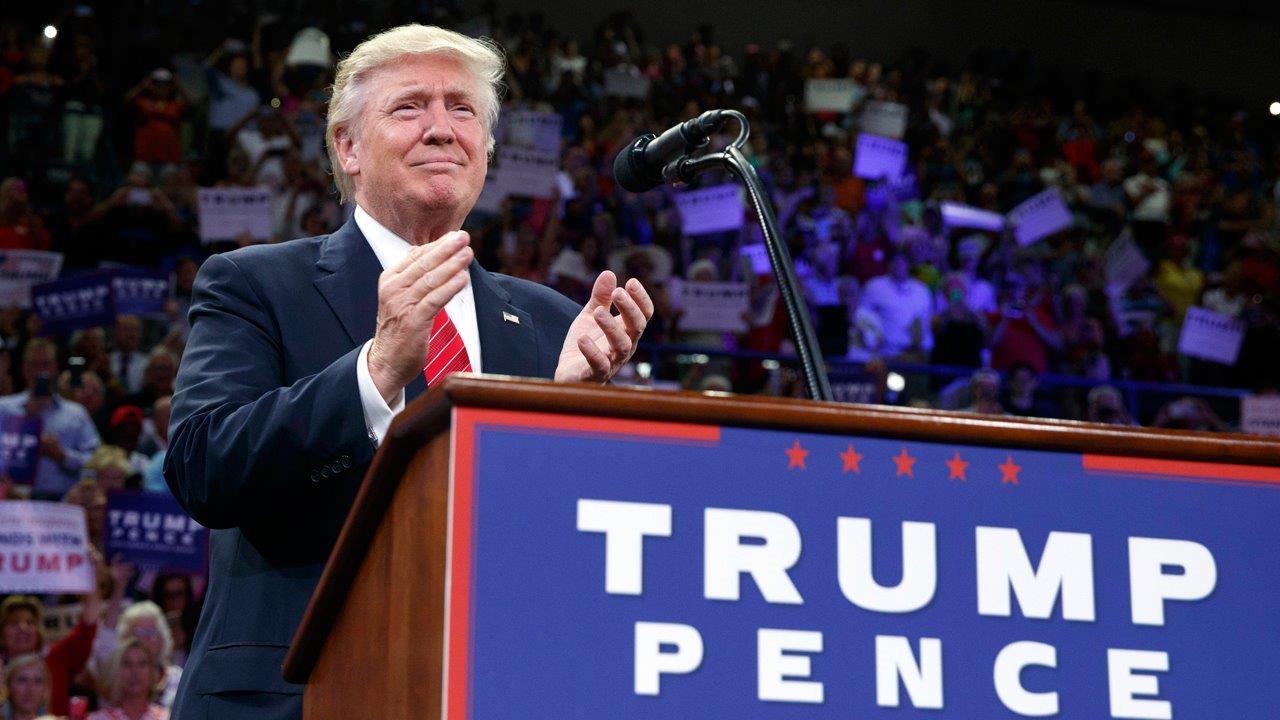 Before Donald Trump was elected 45th President of the United States, many Wall Street investors warned that stocks would tumble if he won.
Dallas Mavericks owner Mark Cuban predicted on FOX Business Network's Cavuto: Coast-to-Coast a Trump election win would tank the markets.
"In the event Donald wins, I have no doubt in my mind that the market tanks. And so, I literally have put on more than 100% hedge…," Cuban told host Neil Cavuto.
However, the Dow Industrial Average's 8% gain is the biggest post-election rally in history.
Nasdaq's outgoing CEO Robert Greifeld said having an incoming pro-business president has injected confidence to markets.
"Every prediction said if Trump won, the markets would go down.  And that was the case for about an hour or so, right, where the futures were indicating Dow 600 or 800 points. Then the markets -- as the markets do, the wisdom of the crowd said wait a minute, we just elected a pro-business president, forget about everything else, right, which you might have different opinions on, we elected a pro-business president who's going to enact policies.  And the fact that the Republicans maintained increased control of the Senate and the House, then added to that.  So right now, you know, the market is factoring in policies being passed that will be pro-business," Greifeld said during an appearance on FOX Business Network's Wall Street Week.
More from FOXBusiness.com
Greifeld said the hype surrounding the Dow reaching the historic 20K mark may create some short-term fluctuations that could negatively affect long-term investors.
"When you have a positive sentiment environment I think generally the markets will tend to get a little ahead of itself. Doesn't matter anything for the long-term investor that you are talking to over time because it will correct and get to the right point in time," he said.
Greifeld also weighed in on President-elect Donald Trump's proposed corporate tax overhaul, saying a competitive global corporate tax rate will provide the U.S. economy with a significant advantage.
"We've spent the last decade or so thinking about how we can operate in a lower tax environment.  And if we can stop the thinking, make sure, one, we bring money back, but, two, invest in the U.S., that's a wonderful thing.  And I don't know if 20 percent is the right number, but it's a long number that we can then deploy, I think, in a productive way, expecting a return on that invested capital.  So we're excited about it," Greifeld.