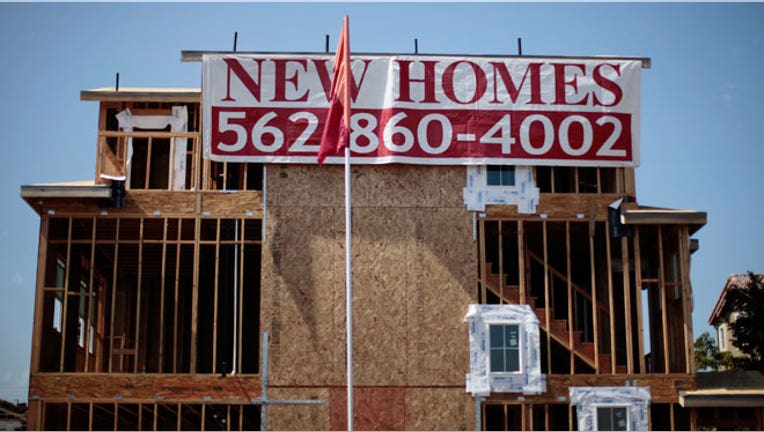 U.S. builders' confidence in the market for single-family homes jumped in December to the highest level in more than a decade, when the sector was near its precrisis peak.
The National Association of Home Builders, a trade group, said Thursday its housing-market index rose to 70 in December, from a reading of 63 the prior month. This month's reading was the highest level since July 2005. A number over 50 indicates more builders view conditions as good than poor.
Economists surveyed by The Wall Street Journal had forecast a reading of 63.
"Though this significant increase in builder confidence could be considered an outlier, the fact remains that the economic fundamentals continue to look good for housing," said Robert Dietz, the home builder trade group's chief economist. The rise in the index "is consistent with recent gains for the stock market and consumer confidence."
Economists track sentiment among home builders to gauge whether a pickup in construction is imminent. Builders are more likely to begin projects—and in turn create jobs and kick-start economic growth—if they have an optimistic outlook.
Thursday's report showed a measure of builders' views about the present market increased to 76 versus a reading of 69 in November. An index of their outlook for the market over the next six months rose 9 points to 78 in December. A third component, measuring traffic of prospective buyers, broke into positive territory, increasing to 53 from 47.
"This notable rise in builder sentiment is largely attributable to a postelection bounce," said Ed Brady the home builder trade group's chairman and builder and developer from Bloomington, Ill. Builders are hopeful that President-elect Donald Trump "will follow through on his pledge to cut burdensome regulations that are harming small businesses and housing affordability," he said.
Sales of new, single-family homes are on pace to reach the highest level this year since the recession began in 2007. But the pace of sales and starting construction on new properties this year remains about half as strong as the peak years of 2004 and 2005, before the housing crisis began.
Builders are slowly bringing more properties to market. Permits for new, single-family residential construction have trended up through most of 2016, rising 5.1% in October compared with a year earlier. November data on housing permits and starts will be released Friday.
Sales of existing homes, 90% of all transactions, rose to a postrecession high in October, according to the National Association of Realtors. Steady job creation, improving wages and still relatively low mortgage rates support homebuying activity.
But some economists see rising home prices and mortgage rates inching higher as potential headwinds for home buyers. The average rate on a 30-year, fixed-rate mortgage was 4.13% in the week of Dec. 8, according to Freddie Mac. That is up from 3.95% a year earlier.
The Federal Reserve announced Wednesday that it would raise the central bank's benchmark interest rate by a quarter-point for the first time in a year, and signaled future increases could occur at a faster pace. That could put additional upward pressure on mortgage rates, and limit some Americans' ability to afford homes.
Write to Eric Morath at eric.morath@wsj.com