Mylan N.V. Reports Solid Q1 Revenue Growth, With Europe Leading the Way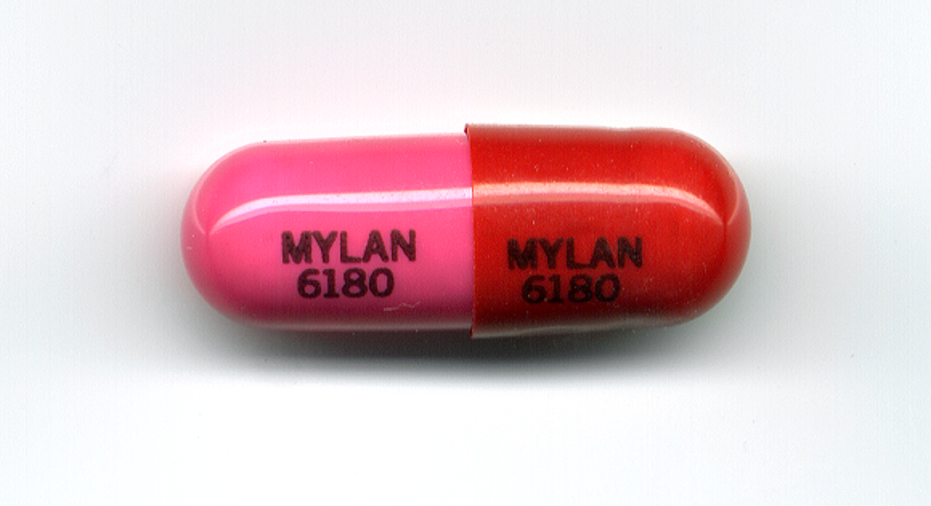 IMAGE SOURCE:WIKIPEDIA.ORG.
This has been a dismal year so far for Mylan N.V. shareholders. The large generic drugmaker's stock was down nearly 23% year to date as of the beginning of May. But it released its first-quarter earnings results before the market opened on Tuesday. Were those results enough to turn things around? Here are the highlights.
Mylan results: The raw numbers
| Metric | Q1 2016 Actuals | Q1 2015 Actuals | Growth (YOY) |
| --- | --- | --- | --- |
| Sales | $2.19 billion | $1.87 billion | 17.1% |
| Net income from continuing operations | $13.9 million | $56.6 million | (75.4%) |
| Earnings per diluted share | $0.03 | $0.13 | (76.9%) |
YOY: Year over year. Data source: Yahoo! Finance.
What happened with Mylan this quarter?The good news for Mylan in the first quarter came from the nice revenue growth. On a constant currency basis, the numbers would have looked even better. Here's what drove the revenue growth:
Generic drug sales in Europe soared 45% year over year to $587.7 million. Although government-imposed pricing reductions and competition held prices down, Mylan more than made up for those headwinds through increased existing product sales, especially in France, plus new product sales.
North American generic drug sales (which now includes Brazilian sales) increased 8% year over year to $919.7 million. Higher new product sales outweighed sluggish existing product sales in the region.
Generic drug sales in the rest of the world grew 10% year over year to $420.8 million. Factors behind the increase included higher established drug sales and sales byJai Pharma Ltd.
Specialty third-party net sales climbed 17% compared to the prior-year period to $247.9 million. Two products drove this growth:Mylan'sEpiPen Auto-Injectorand thePerforomist Inhalation Solution.
On the other hand, Mylan's bad news showed up on the bottom line. Earnings fell from the same period in 2015, primarily because of significantly higher operating expenses. However, on an adjusted basis, Mylan's earnings improved to $0.76 per diluted share -- a 9% jump from the prior-year period.
What management had to sayCEOHeather Bresch looked at the company's results with a positive outlook. She said:
Looking forwardMylan reaffirmed its full-year 2016 revenue guidance range of$10.5 billion to $11.5 billion. The midpoint of that range reflects a 16% increase compared to 2015. The company also reaffirmed its 2016 adjusted earnings guidance range of$4.85 to $5.15 per share. At the midpoint, that also represents a 16% increase over 2015.
Last year proved to be challenging for Mylan on the acquisitions front. Its shares took a beating afterTeva Pharmaceuticals threw in the towel on buying the company. Teva tried hard to acquire Mylan, but continued rejections ultimately led theIsrael-based generic drugmaker to pursue another opportunity.
Mylan's own attempt to buy Perrigo in a hostile takeover also met with failure, thanks to resistance from Perrigo's management and shareholders. The collapse of the buyout attempt actually helped Mylan's shares, though. Many observers viewed the potential acquisition as a bad move for Mylan.
Now, however, Mylan has its eyes set on Swedish drugmaker Meda. Mylan has tried a couple of times in the past to buy Meda, but with its new $9.9 billion offer, the third time might prove to be the charm.
However, as with the doomed Perrigo deal, some believe that Mylan is making a mistake in offering to buy Meda at such a high price. Mylan CEO Heather Bresch, though, said that the Meda acquisition"will further strengthen and diversify our business in terms of product portfolio, customer channels, and geography, and position us for continued growth and value creation over the near- and long-term." One way or the other,Mylan's stock performance in 2016 will likely be tied closely to what happens with this acquisition.
The article Mylan N.V. Reports Solid Q1 Revenue Growth, With Europe Leading the Way originally appeared on Fool.com.
Keith Speights has no position in any stocks mentioned. The Motley Fool recommends Mylan and Teva Pharmaceutical Industries. Try any of our Foolish newsletter services free for 30 days. We Fools may not all hold the same opinions, but we all believe that considering a diverse range of insights makes us better investors. The Motley Fool has a disclosure policy.
Copyright 1995 - 2016 The Motley Fool, LLC. All rights reserved. The Motley Fool has a disclosure policy.