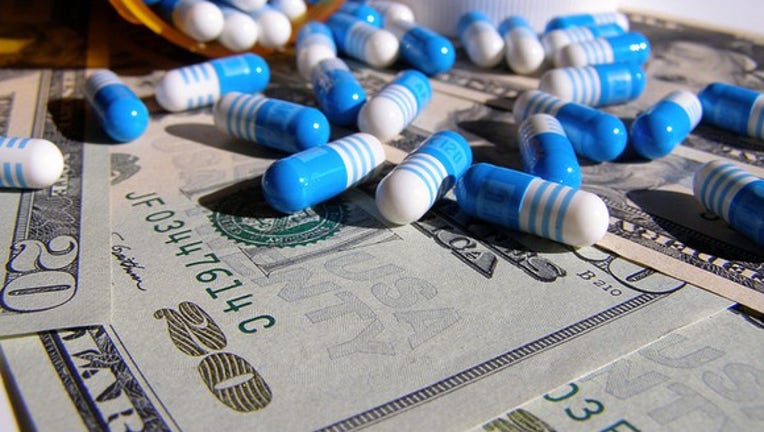 Image source: stockmonkeys.com, via Flickr.
Perhaps no industry faces tougher odds than biotechnology. Historically, 90% of drugs entering clinical trials have flopped, and failure rates in tough-to-treat indications, like cancer, have been even worse. But the reward that can come from investing in biotech stocks that overcome those odds can be significant. While there's no guarantee that these three clinical-stage biotech stocks will make the grade, I think each of these companies has a good shot; if I'm right, then investing in them could prove profit-friendly.
Galapagos NV
I'm a fan of investing in clinical-stage companies which are working with biotech companies that have "been there, done that," and Galapagos NV's collaborations withAbbVie Inc. and Gilead Sciences set Galapagos apart from many other young companies in this industry.
That's because AbbVie and Gilead Sciences have a history of focusing on de-risked research and development programs. While every biotech company has failures, these two Goliaths have proven that they know a thing or two about finding and developing top-selling medicines.
AbbVie is working with Galapagos on cystic fibrosis drugs, and recently, optimism about the potential creation of best-in-class combination therapies led to AbbVie doubling down on its collaboration.
Currently, there's no cure for the 80,000 patients with cystic fibrosis worldwide, and given that the average patient's lifespan is about half that of those without this disease, there's a tremendous unmet need for new treatment options.
By combining multiple drugs into one therapy, AbbVie and Galapagos believe they have a shot at overcoming mutations that prevent the transport of chloride across cell membranes in 90% of cystic fibrosis patients. Because ineffective chloride transport leads to organ damage, the two could reshape patient treatment if they succeed.
Human trials of their combination approach are expected to begin soon. While that means that research is in the uber-early stages where many drugs fail, it could be agood sign that AbbVie just bumped its milestone payments to Galapagos up to $600 million from $350 million, depending on the achievement of specific goals. Investors may also get insight into potential safety and efficacy of a future combination program in coming months, because data from trials of one of the drugs in their combination therapy -- GLPG 1837 -- is expected in the second half of the year.
While AbbVie's work with Galapagos is in the early stages,Gilead Sciences' collaboration with Galapagos is further along. In a deal that could potentially be worth up to $2.1 billion to Galapagos, Gilead Sciences signed on last December to usher Galapagos' JAK1 inhibitor, filgotinib, into registration-ready phase 3 trials. At the same time, Gilead Sciences also took a 15% equity stake in Galapagos, suggesting that Gilead Sciences is pretty confident that this drug will eventually pan out.
Phase 3 trials of filgotinib in rheumatoid arthritis and Crohn's disease will begin soon, and a phase 2/3 trial in ulcerative colitis is also on deck. Because these autoimmune diseases are multibillion-dollar indications, late-stage success could be needle-moving for Galapagos and its investors.
Image source: Juno Therapeutics.
Juno Therapeuticsand Kite Pharma
CAR-T stocks were hot commodities in 2015, but shares cooled off earlier this year alongside a broader biotech industry sell-off. Interest in CAR-T developers is returning, however, ahead of key catalysts, and that may make this a good time to consider buyingshares in Juno Therapeutics and Kite Pharma .Both of these companies are working on CAR-T therapies that reengineer a patient's T-cells to better find, attach to, and destroy B-cell cancers.
The most advanced CAR-T therapy in Juno Therapeutics' pipeline isJCAR015, a drug that's being studied for use in acute lymphoblastic leukemia, or ALL. Juno Therapeutics is enrolling patients in phase 2 ALL studies which it thinks could support an FDA accelerated approval by the end of 2017. The company's optimism is rooted in the fact thatabout 70% of patients are responding to JCAR015 treatment.
Juno Therapeutics is also developingJCAR014, a second-generation CAR-T therapy that has delivered complete remission rates of up to 100% in blood cancers. Importantly, JCAR014's safety appears to be better than what has been previously seen in CAR-T patients. In the past, CAR-T patients have suffered from dangerous cytokine storms that can be life-threatening, but severe cytokine release syndrome has been less common in JCAR014 patients.
Over at Kite Pharma, its most advanced CAR-T therapy is KTE-C19, an approach that's being evaluated in aggressive non-Hodgkin lymphoma patients.
In studies, 22 of 41 patients with aggressive non-Hodgkin lymphoma treated with KTE-C19 achieved a complete response, with one of seven patients with chemorefractory NHL remaining a complete responder at nine months and two patients with chemorefractory NHL remaining complete responders at six months. Because the median overall survival in tough-to-treat NHL patients is historically about 3.6 months, KTE-C19's results appear to be very good.
Like Juno Therapeutics, Kite Pharma thinks its mid-stage results can win it an accelerated FDA approval. The company intends to file for that approval before the end of 2016, and if it delivers on that timing, it could be on track to be the first company with a CAR-T treatment on the market.
Both Juno Therapeutics and Kite Pharma have deep-pocketed collaborators coaching them and cheering them on.
Celgeneowns about 10% of Juno Therapeutics, and it exercised its ex-North America and China rights to various Juno Therapeutics CAR-Ts, including JCAR015 and JCAR014, in April. Meanwhile, Amgen Inc.is teamed up with Kite Pharma on next-generation CAR-Ts, and these two companies hope to get the first next-generation therapy into human trials next year.
Looking forward
Galapagos, Juno Therapeutics, and Kite Pharma don't have any drugs currently on the market, and that makes them risky companies for investors to own. However, all three of these companies have well-heeled partners, healthy cash stockpiles, and R&D programs that could begin paying off soon.
Overall, while these three clinical-stage biotech stocks won't be right for every portfolio, they may be worth owning by investors who are willing to accept the risk of trial failure.
The article My Favorite Clinical-Stage Biotech Stocks to Buy originally appeared on Fool.com.
Todd Campbellowns shares of Celgene and Gilead Sciences.Todd owns E.B. Capital Markets, LLC. E.B. Capital's clients may have positions in the companies mentioned.Like this article? Follow him onTwitter where he goes by the handle@ebcapitalto see more articles like this.The Motley Fool owns shares of and recommends Celgene and Gilead Sciences. The Motley Fool recommends Juno Therapeutics. Try any of our Foolish newsletter servicesfree for 30 days. We Fools may not all hold the same opinions, but we all believe thatconsidering a diverse range of insightsmakes us better investors. The Motley Fool has adisclosure policy.
Copyright 1995 - 2016 The Motley Fool, LLC. All rights reserved. The Motley Fool has a disclosure policy.