Music hit maker David Foster on the lookout for fresh talent; says Asia's got a lot of it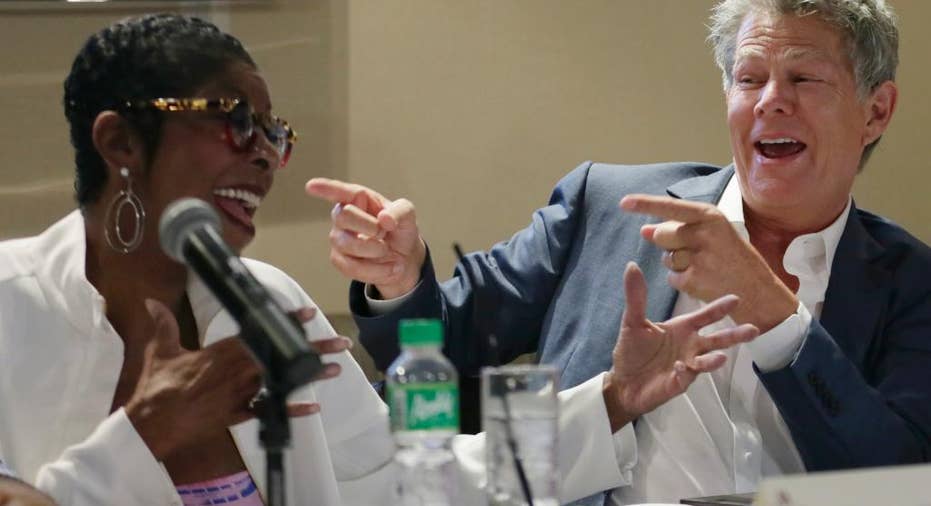 Music hit maker David Foster said Monday he's always on the lookout for fresh talent, and Asia with its huge population seems to have a lot of it.
Foster is in Manila for a concert Tuesday with Natalie Cole, Boyz II Men, Ruben Studdard, Filipino singer Charice Pempengco and new Filipino talent Mark Mabasa.
Foster told The Associated Press in an interview that Filipinos have an edge because they grow up on karaoke and American music, and from there formulate their own sound.
The record producer and composer of hit songs said Asians are figuring out how to dominate the world with their music, with K-pop in South Korea well on its way to doing so.
Foster has mentored Charice, who broke into the global music industry through popularity on YouTube.
He has also promised Asia's Got Talent Season 1 finalist Gerphil Flores that the world will know her. He compared Flores' opera-style singing to Sarah Brightman and Josh Groban.
"It's not that I'm particularly looking for stars in Asia. I'm just always looking for stars and I spend so much time in Asia. I know they are out there," he said.
He said he is hoping to see more singers whom he can help break into the music industry during the second season of Singapore-based Asia's Got Talent, where he is a judge.