MuleSoft IPO: What You Need to Know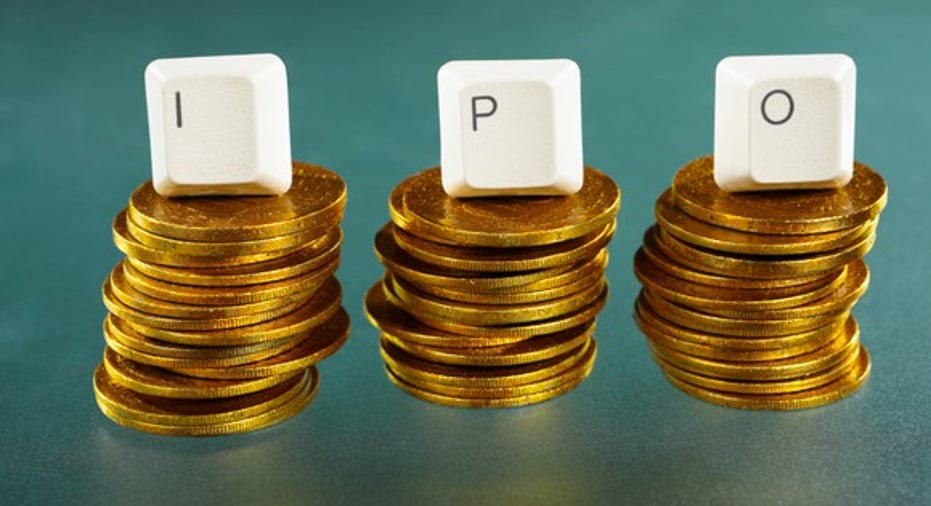 Enterprise software company MuleSoft (NYSE: MULE)went public on March 17, and investors were obviously excited. Underwriters set the offering at $17 per share, but the stock shot up as high as $25.60 on its first day and it closed March 29 at $23.80. This IPO followed Snap's in the tech sector and while enterprise software may not be as sexy as the hot new video platform for millennials, these types of "boring" software companies can often make superior investments. Should investors hop on the MULE? Let's take a look.
What is MuleSoft?
MuleSoft's main product is its Anypoint Platform, which turns disparate applications, databases, and devices into "consumable and discoverable APIs." An API, or application programming interface, is essentially a virtual interface through which one can easily see and use data from another source. This video from MuleSoft describes it as a "waiter" that retrieves data from another application, such as a company database (the "kitchen").
Image source: Getty Images.
Why is this necessary? MuleSoft outlines a hypothetical scenario whereby a large enterprise needs to draw data from several sources into a single application. Stitching together those sources manually would be very cumbersome. When using MuleSoft's Anypoint Platform, however, each element is displayed as a virtual API that references each source. These APIs can easily be worked with, or even stitched together in a new application, which itself becomes another API.
Impressive customer list
You can see how this could save big companies from big headaches. As enterprises have become more complex with large amounts and varieties of software applications, integration of all these tools can be daunting. Moreover, in today's world, speed and agility is essential. Anypoint allows for integrations and iterations to be much freer and easier, saving huge amounts of time.
The benefits are backed up by MuleSoft's impressive customer list, which encompasses over 1,000 clients in more than 60 countries. Over 30 clients pay MuleSoft more than $1 million per year. High-profile names include AT&T, Netflix, Tesla, Coca-Cola, and Accenture.
Its "dollar-based net retention rate" is 117%, which means the company has not only been able to retain customers, but also up-sell them.
Growth rates and addressable market
Despite the impressive customer list, MuleSoft is still relatively small. 2016 revenue was only $188 million, though growth was impressive at 70%. The company is still not profitable, as it has invested aggressively in sales and technology, but the bottom line is improving. Net loss attributable to common stockholders was $59 million in 2016, better than the $65.4 million in 2015. Free cash flow was negative $7.2 million, dramatically better than negative $48.6 million in 2015.
MuleSoft estimates its total addressable market is $29 billion, which, to say the least, is a far cry from its current $187 million in revenue. The company calculates its opportunity by "identifying the number of companies worldwide across all industries based on certain independent industry data ... segmented by cohorts based on annual revenue. We then multiply the number of companies worldwide in each cohort by our average annual contract value of subscription and support contracts per cohort."
As MuleSoft already has a number of large clients, I am skeptical the remaining opportunity is quite that big, but I would agree the company's addressable market seems much larger than its current revenue.
Is now the time to buy?
There's no doubt this is an impressive company that seems to be a leading pioneer in application network technology. However, in its S-1 filing with the SEC, the company lists potential competitors in the traditional IT integration space including IBM, Oracle, and TIBCO, as well as smaller API companies such as Apigee, which was just acquired by Google.
If MuleSoft starts to prosper, it is likely at least some of these well-funded competitors would come up with a competing solution, or they may even be developing one already.
One advantage MuleSoft does have is that APIs created on the Anypoint Platform will no longer be accessible to a customer if they cancel a subscription . Thus, I think there are probably some high switching costs that can keep retention high. The retention rate is key to monitor going forward.
Still, the company trades at over 15 times sales, and I am personally wary of buying into recent IPOs that have spiked. For now, MuleSoft is too expensive for my taste. However, I am impressed with the company, its product, and CEO Greg Schott, and am definitely keeping it on my watch list for a better entry point.
10 stocks we like better than MuleSoft, Inc.When investing geniuses David and Tom Gardner have a stock tip, it can pay to listen. After all, the newsletter they have run for over a decade, Motley Fool Stock Advisor, has tripled the market.*
David and Tom just revealed what they believe are the 10 best stocks for investors to buy right now... and MuleSoft, Inc. wasn't one of them! That's right -- they think these 10 stocks are even better buys.
Click here to learn about these picks!
*Stock Advisor returns as of February 6, 2017
Suzanne Frey, an executive at Alphabet, is a member of The Motley Fool's board of directors. Billy Duberstein owns shares of GOOG, T, and IBM. The Motley Fool owns shares of and recommends GOOG, GOOGL, NFLX, and TSLA. The Motley Fool owns shares of ORCL. The Motley Fool recommends ACN. The Motley Fool has a disclosure policy.