MSCI Puts Influential Proxy Adviser ISS on the Sale Block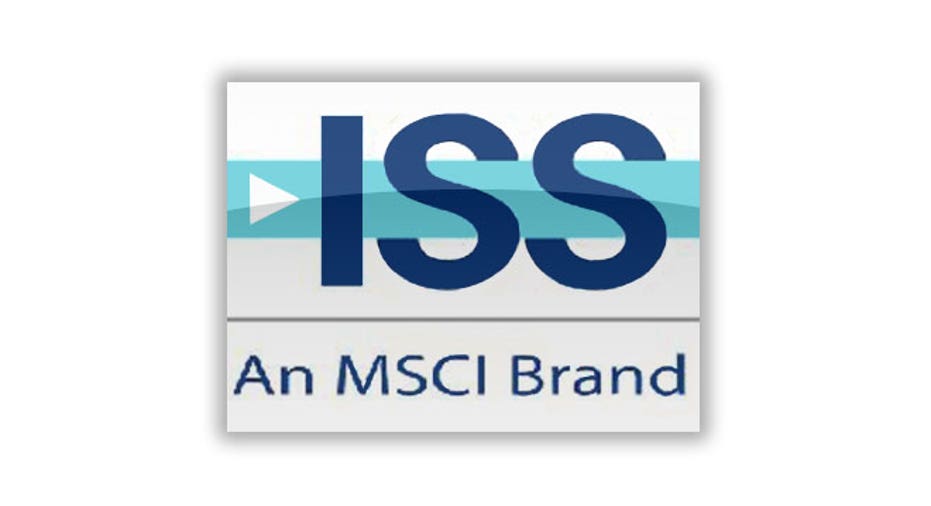 Index provider MSCI (NYSE:MSCI) revealed plans on Thursday to review strategic options for Institutional Shareholder Services, setting up a potential sale or spinoff of the influential proxy adviser.
ISS is known for telling investors what's in their best interests when it comes time to vote on major transactions and in board elections. A blessing from ISS and other proxy firms may be enough to sway skeptical shareholders in key votes.
Now ISS, which was founded in 1985, is on the block for a sale of its own.
"The senior ISS management team is very supportive of MSCI's decision and confident about the future prospects of the business," ISS President Gary Retelny said in a statement.
ISS said it expects the firm's senior management team to remain in place.
MSCI said the announcement officially launches a process that "may eventually lead to a full separation of ISS from MSCI." ISS and its parent RiskMetrics were acquired by MSCI in 2010 for about $1.55 billion.
The company cautioned that there is no guarantee the review will lead to a transaction and said it won't disclose further information unless and until a decision is reached on a specific deal or the review is terminated.
MSCI, which also reported quarterly results on Thursday, said it tapped Morgan Stanley (NYSE:MS) to serve as its banker on a possible deal.
"Our mission remains the same: to provide unbiased governance advice to the global institutional investor community and tools for corporations to assist them with their governance needs," Retelny said.
MSCI's governance business generated organic revenue growth of 7% during the third quarter and adjusted earnings before interest, taxes, depreciation and amortization (EBITDA) of 12%. The division's overall revenue dipped 1.4% to $29.6 million and accounted for about 11% of MSCI's total revenue.
"Over the past three years, MSCI has worked hard to return that business to a growth track," MSCI CEO Henry Fernandez said in a separate statement. "We believe the time is right to explore our strategic alternatives."
Fernandez pointed to a number of recent changes, including a strengthened senior management team, an expanded salesforce and new products such as executive compensation data and analytics.
ISS says it has more than 1,700 clients and over 500 research, technology and client service professionals.
Some have questioned whether proxy firms wield too much influence and need greater oversight to protect against conflicts of interest.
Other proxy firms include Glass, Lewis & Co. and Egan-Jones Proxy Services.
Shares of MSCI fell 0.46% to $41.02 Thursday morning, trimming their 2013 rally to 32.3%.