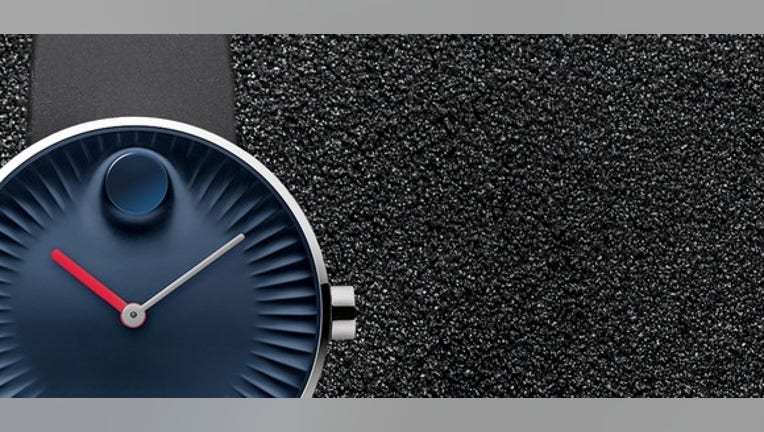 Movado Group (NYSE: MOV) reported fiscal 2018 first-quarter earnings on May 25. The luxury watchmaker is slashing costs as it attempts to navigate a retail environment in which more and more sales are migrating online.
Movado Group results: The raw numbers
Data source: Movado Group Q1 2018 earnings press release.
Image source: Movado.com.
What happened with Movado Group this quarter?
Net sales fell 13% year over year, to$99.3 million -- and 11% on a constant-dollar basis -- as declining traffic at department stores and other brick-and-mortar retailers continued to take a toll on Movado's results.
"For the first quarter, we reported sales and operating earnings consistent with our expectations reflecting a very challenging store traffic environment inthe United Stateswhich has retailers focused on reducing their inventory," Chairman and CEO Efraim Grinberg said in a press release.
In response to these trends, Movado is focusing on slashing costs, with a goal of realizing $12 million in savings in fiscal 2018. "As we transform our efforts to the new realities of the market, we have taken the actions that are necessary to ensure profitability while retail distribution remains challenged," Grinberg said during the company's conference call (transcript by Seeking Alpha).
Still, these efforts were more than offset by the negative impact of lower sales. Adjusted gross profit -- which excludes charges related to Movado's cost-reduction initiatives -- fell 18%, to$50.5 million, as gross margin declined to 50.9% from 53.8% in the prior-year quarter. And while Movado was able to reduce its operating expenses by 11.6%, its adjusted operating income still declined more than 60%, to $2.7 million.
All told, Movado's adjusted net income fell to$0.3 million, or$0.01per share, compared to $4.4 million, or$0.19per share, in the year-ago period.
Looking forward
Despite these results, Movado reiterated its financial outlook for fiscal 2018, including:
Net sales in a range of$515 million to $530 million.
Adjusted operating income of $50 million to $55 million.
Adjusted net income of $33 million to $36.3 million, or$1.40 to $1.55per share.
"As we look to the balance of the year, we continue to anticipate a challenging U.S. retail marketplace and expect modest growth in our international markets," added Grinberg. "Our strategy is to focus on designing unique and compelling products across our brands while investing in our digital marketing and e-commerce initiatives to enable us to navigate the evolving retail landscape."
10 stocks we like better than Movado GroupWhen investing geniuses David and Tom Gardner have a stock tip, it can pay to listen. After all, the newsletter they have run for over a decade, Motley Fool Stock Advisor, has tripled the market.*
David and Tom just revealed what they believe are the 10 best stocks for investors to buy right now... and Movado Group wasn't one of them! That's right -- they think these 10 stocks are even better buys.
Click here to learn about these picks!
*Stock Advisor returns as of May 1, 2017
Joe Tenebruso has no position in any stocks mentioned. The Motley Fool recommends Movado Group. The Motley Fool has a disclosure policy.