Motorists on Roads For Memorial Day Weekend to be Highest Since 2005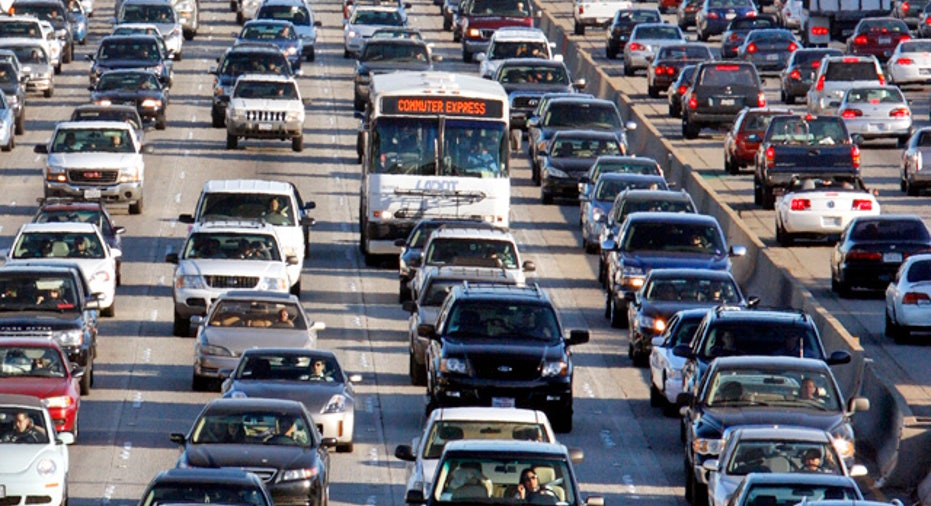 The number of Americans traveling by car for the Memorial Day holiday will hit a 12-year high this year, fueled by a growing economy and relatively low gasoline prices, the nation's largest motorists' advocacy group said on Wednesday.
The American Automobile Association projected 34.6 million people will drive 50 miles (80 km) or more from home during the end-of-month holiday period, the most since 37.3 million in 2005 and a 2.4 increase from last year.
The expectation for high driving numbers is welcome news for U.S. gasoline refiners, who are banking on the summer driving season to draw down stubbornly high product inventories and resurrect margins.
The Memorial Day holiday period is defined as Thursday, May 25 through Monday, May 29.
Economic factors, such as increases in consumer spending and gross domestic product, are strong enough to overcome slight gains in U.S. gasoline prices, AAA noted.
Drivers will pay the highest Memorial Day prices since 2015. The average U.S. price for regular gasoline was $2.36 per gallon on Tuesday, up from $2.22 a year ago, according to AAA.
Airfares, car rental rates and mid-range hotels are all trending higher than last year's Memorial Day.
"Higher confidence has led to more consumer spending, and many Americans are choosing to allocate their extra money on travel this Memorial Day," Bill Sutherland, AAA senior vice president, Travel and Publishing, said in a statement.
The overall number of holiday travelers, including by air, is expected to reach more than 39 million, the second-highest since 2005, AAA said.
Driving activity in the United States is closely watched since the country accounts for about 10 percent of global gasoline demand.
Motorists logged 272 billion miles (438 billion km) on U.S. roads and highways in March, a 0.8 percent increase year-on-year, according to the latest data released on Tuesday by the U.S. Department of Transportation.
U.S. vehicle miles traveled were up 1.5 percent year-over-year through the first three months of 2017.
Despite the strong driving numbers, U.S. gasoline demand was down 2.1 percent from a year ago during the first two months of the year, according to the latest figures from the U.S. Energy Information Administration.
(Reporting by Jarrett Renshaw; Editing by Dan Grebler)