Morgan Stanley's profit doubles on bond-trading surge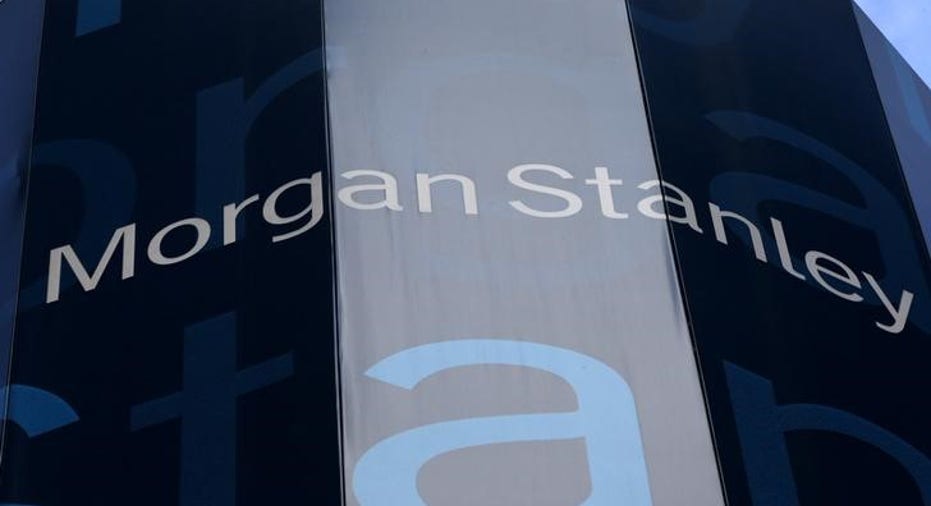 Morgan Stanley's profit doubled in the fourth quarter as trading activity surged across Wall Street, and the bank said it was on track to reach a number of financial goals set out by Chief Executive James Gorman.
In announcing earnings on Tuesday, Morgan Stanley detailed huge gains in bond trading, an area where it has long struggled. The bank also reported stronger revenue in equities trading, where Morgan Stanley is typically a leader, and said it was close to hitting targets for cost-cutting, wealth management profits and returns on shareholder equity.
"There is certainly more reason to be optimistic as we enter 2017 than there was at the beginning of 2016," Gorman said on a conference call with analysts.
Morgan Stanley's trading results echoed those of JPMorgan Chase & Co and Bank of America Corp last week, driven by Donald Trump's surprise election victory on Nov. 8 and U.S. Federal Reserve's decision to boost a key interest rate target in mid-December.
Overall, Morgan Stanley's profit soared to $1.5 billion in the fourth quarter from $753 million a year earlier. Earnings per share increased to 81 cents from 39 cents, easily beating expectations.
Analysts on average had forecast a profit of 65 cents per share, according to Thomson Reuters I/B/E/S. Net revenue jumped 17 percent to $9 billion, beating the average estimate $8.5 billion.
Bond trading revenue rose to $1.5 billion in the quarter from $550 million last year, the second-highest level since the first quarter of 2015 in what is typically a slow period for the business.
The bond trading bump came after a 25 percent reduction in staff, and helped Morgan Stanley exceed Gorman's $1 billion-per-quarter bond-trading revenue benchmark for the full year.
With interest rates positioned to rise further - which would prompt investors to shift positions again - Morgan Stanley's results "should not necessarily be seen as a fluke," Oppenheimer analyst Chris Kotowski said.
However, the bank's finance chief, Jonathan Pruzan, struck a cautious tone. Morgan Stanley will not increase its quarterly target for the business until it is clear that recent revenue trends were sustainable, he said.
"There is clearly optimism out there, but how long that holds is really a question, given that political and geopolitical events can change sentiment very quickly," Pruzan said in an interview.
Morgan Stanley's shares were down 3 percent at $42.48 in afternoon trading, more than other large-cap banks whose shares were broadly down.
Analysts said much of the positive earnings news was already priced into Morgan Stanley's stock, which had risen 28.5 percent from the election through Friday's close. Citigroup's Keith Horowitz said investors might also have been disappointed with Morgan Stanley management keeping 2017 guidance steady.
While bond trading was the main driver of Morgan Stanley's earnings beat, it is the most volatile business on Wall Street and big swings in revenue are common. Analysts pointed to several other indications that the sixth-largest U.S. bank is on steadier financial footing.
Evercore ISI analyst Glenn Schorr highlighted gains in investment banking, lower expenses and "solid" results in wealth management. Morgan Stanley said it was on track to hit Gorman's $1 billion annual cost-cutting target, and its 22 percent wealth profit margin is close to the 23-to-25 percent range it aims to hit next year.
The bank's return on equity was 8.7 percent in the quarter, short of Gorman's 9-to-11 percent target by the end of 2017. Morgan Stanley management "still feel(s) very good" about the bank's ability to hit that goal, Pruzan said.
Citigroup Inc and Goldman Sachs Group Inc, Morgan Stanley's chief rival, report results on Wednesday.
(Reporting by Sruthi Shankar in Bengaluru and Olivia Oran in New York; Writing by Lauren Tara LaCapra; Editing by Nick Zieminski and Andrew Hay)