Morgan Stanley Shares Plummet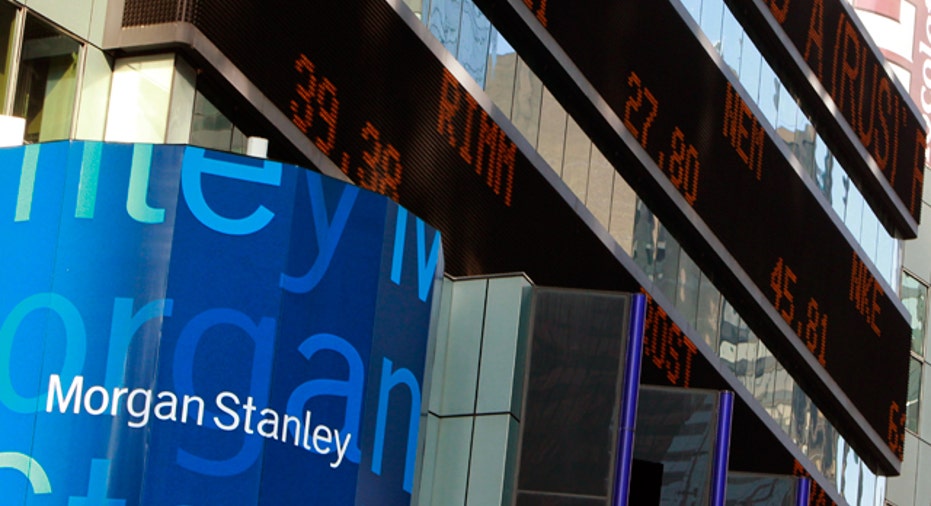 Morgan Stanley shares fell as much as 7.8 percent Friday because of concerns about its exposure to European banks.
Shares of the second-largest U.S. investment bank were down 6.7 percent at $14.08, having earlier fell 7.8 percent to an intraday low of $13.91.
Comparable financial stocks were also down. Goldman Sachs Group Inc fell 2.6 percent to $30.58 and the NYSE Arca Securities Broker/Dealer Index, which includes Morgan Stanley, was down 3.4 percent.
Morgan Stanley shares hit their lowest level since December 2008 last week after finance blog Zero Hedge reported the bank was at risk because of its exposure to French banks.
Morgan Stanley has zero net exposure to France, including French sovereign debt and French banks, a source familiar with the matter said Friday.
Nonetheless, investors appeared to be reacting to fear signals in the credit markets related to Morgan Stanley.
The cost of insuring the bank's five-year bonds against default has spiked in recent days, and is almost three times what it was on June 30.
Its credit default swaps were more expensive than some European lenders such as Societe Generale, which outlined a plan to sell assets to raise capital last month, and Bank of America Corp , which has been plagued by investor concerns about its legal risk and capital adequacy, said Markit analyst Oatis Casey.
``Morgan Stanley CDS are among the widest of its U.S. peers in CDS trading and significantly wider than French banks,'' said Casey. ``In part, it's hurt by perception because the markets are jittery.''
A higher swap price indicates that the market perceives a higher risk.
Credit default swaps are very thinly traded compared to equities, but many stock investors still view the product as an important measure of risk because they portended problems leading up to the financial crisis.
``Investors are still worried about Morgan Stanley's exposure to Europe and that's going to weigh on the stock,'' said Derek Pilecki, founder of Tampa, Florida-based Gator Capital Management, which operates long-short equity strategies in financial stocks. ``I think this will pass, but it may take some time.''
Morgan Stanley is likely to offer detailed information about its European exposure when it reports third-quarter results next month, analysts said. Wall Street has cut its earnings expectations for large U.S. banks sharply in recent weeks, due to declining asset values, low interest rates and a weak business environment.
Analysts now expect Morgan Stanley to report third-quarter earnings per share of 36 cents, on average, according to Thomson Reuters I/B/E/S, down from 47 cents a month ago. (Reporting by Lauren Tara LaCapra. Editing by Robert MacMillan)