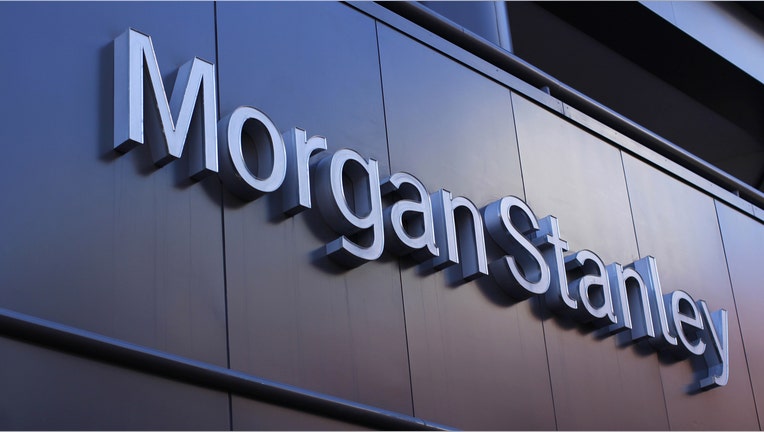 Morgan Stanley is looking around Manhattan for a possible new global headquarters and may be leaning toward the hot Hudson Yards district, as the amount of space the bank is asking brokers to seek out is constraining its options.
The bank issued a request for proposal for 1.9 million square feet, said one source. The request's size essentially limits the company's choices to new construction and leaves few places outside of Hudson Yards capable of meeting the request.
The space requested equals the combined 1.335 million square feet that Morgan Stanley occupies in its current global headquarters at 1585 Broadway in Midtown and the 564,900 square feet at its investment management headquarters at 522 Fifth Avenue.
Morgan Stanley is under no pressure to move as it owns both buildings. Staying and renovating its New York headquarters is an option also actively under consideration, according to a second source with knowledge of the bank's thinking.
The bank, which declined to comment for this story, has ruled out a move to downtown Manhattan, the second source said.
Highly visible companies such as KKR, BlackRock , Time Warner and others are leaving Midtown for Hudson Yards, a vast privately funded development rising over the Penn Station rail tracks near the Hudson River that has been led by Related Cos.
Driving the projects at Hudson Yards are demographics and office design as companies aim to capture an urban workforce, said Jesse Keenan, a professor at Harvard University's Graduate School of Design.
Morgan Stanley, like other companies seeking the open floor plans and higher ceilings typical of the new 60-story towers, needs flexible work teams and spaces that can adapt to changing markets over the course of a building's useful life, he said.
Morgan Stanley may only seek a little more 1 million square feet, the first source said.
One potential option in Hudson Yards is a 65-story tower with 2.85 million square feet and open-air terraces designed by Danish architect Bjarke Ingels whose plans were announced by developer Tishman Speyer early last year, the second source said.
Another close-by possibility is Brookfield Property Partners' Manhattan West project, both sources said.
Brookfield and Tishman declined to comment.
That amount of space sought by Morgan Stanley is significant as it can give life to a development waiting for backers, said Norman Sturner, president and chief executive of advisory firm MHP Real Estate Services.
"Leasing the building or most of it overnight, that's to die for – that's a kill," Sturner said, adding that Morgan Stanley can bide its time.
"The tenant is always in the driver's seat at that level."
(Reporting by Herbert Lash and Olivia Oran; Editing by Daniel Bases and Steve Orlofsky)