More Than a Quarter of Americans Would Substitute Marijuana for Beer, New Survey Shows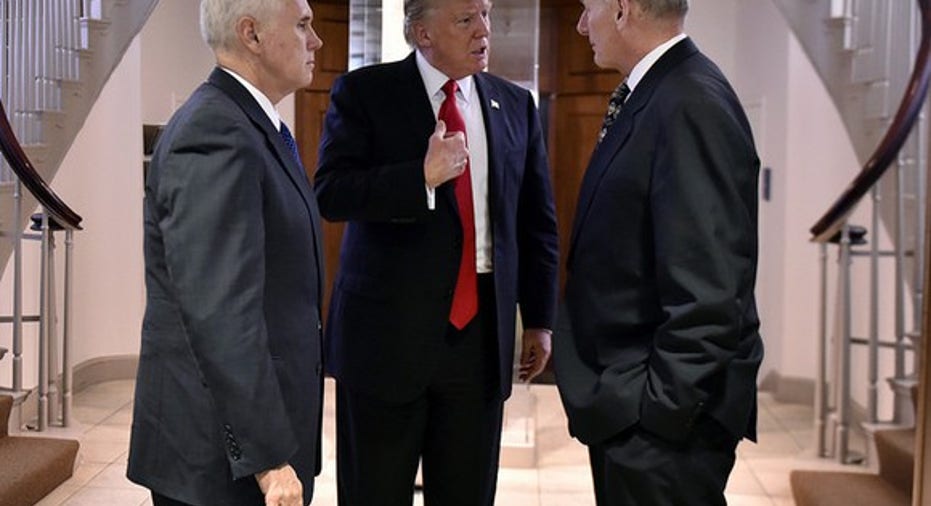 What's faster than a speeding locomotive? Move over Superman, it's the marijuana industry.
Since 1996, more than half of all U.S. states have legalized medical cannabis for select ailments, and since 2012 residents in eight states have voted to allow recreational pot to be sold to adults ages 21 and up. These figures are jaw-dropping considering that in 1995, according to a Gallup poll, just 25% of respondents were in favor of legalizing weed nationally. Today, that figure stands at 60%, an all-time high.
A separate poll recently conducted by the independent Quinnipiac University found 59% support for national approval compared to 36% who opposed it. Support for a nationwide approval of medical marijuana was overwhelming at 93%.
Image source: Pixabay.
Of course, it's more than just the rapidly changing public opinion that allowed legal pot sales in North America to grow by 34% to $6.9 billion in 2016, as reported by ArcView Market Research. It's the almighty dollar. Investment firm Cowen & Co. predicts that sales of legal weed could grow to $50 billion by 2026, which represents an average growth rate of more than 23% for the decade. You'd probably struggle to find an industry that could generate 23% compound annual growth for a decade.
But, does the "green rush" stand a chance at competing with one of the oldest and most profitable industries on the planet: beer? According to the latest survey results from the Cannabiz Consumer Group, this weed is growing.
Would consumers substitute cannabis for beer?
Cannabiz Consumer Group questioned approximately 40,000 Americans in 2016 about their cannabis and beer consumption habits. It was specifically interested in finding out whether beer drinkers were substituting or forgoing beer in favor of cannabis. The results showed that 27% of beer drinkers had purchased cannabis instead of beer or would do so if weed were legal in their state.
The report also implies that there won't be a "novelty factor" associated with legalized cannabis. It's not uncommon for consumers to flock to a new product once it's introduced, but have that interest fade over time. The Cannabiz Consumer Group's results suggest that won't be the case with legal weed, since consumers "tend to be more invested in the products that they are buying, including understanding the potency, strains, and formats available and uses for pain management, holistic health, and relaxation."
Image source: Getty Images.
So what does this all mean for the beer industry? According to the predictions, it could cede $2 billion in annual retail sales to cannabis, with the pot industry gobbling up 7.1% of revenue from the existing beer industry.
Nonetheless, even a mature marijuana industry is only likely to generate half as much in annual sales as the U.S. beer industry, so you investors in Anheuser-Busch InBev (NYSE: BUD), which controls roughly 45% of the U.S. beer market, can probably breathe a sigh of relief.
Furthermore, as you'll see below, pot's pie-in-the-sky growth estimates may not come to fruition.
Legal pot's expansion is about to get more difficult
Last month, White House press secretary Sean Spicer sent shockwaves throughout the legal marijuana industry by announcing that the Trump Administration would more strictly enforce federal marijuana regulations relative to the extremely lax Obama administration, which kept a hands-off approach to federal regulation. This statement was a clear departure from the prior administrationand a potential signal that Trump may renege on his pot pledge during his campaign.
The good news for proponents of marijuana is that Trump has thrown his full support behind medical marijuana previously, and it doesn't appear that he'll be enacting any legislation that would otherwise compromise a patients' access to medical cannabis. This is likely to remain entirely a states' rights issue.
Image source: U.S. Department of Homeland Security, Flickr.
However, Spicer's statement does imply that some sort of tougher enforcements could be coming for legal recreational weed. Unfortunately, the nature of this enforcement is really anyone's guess at this point. It could be something as simple as beefing up regulations to ensure that marijuana doesn't fall into the hands of minors, to something as encompassing as cutting off any new states from legalizing recreational marijuana. Remember, marijuana is still a schedule 1 substance according to the U.S. Drug Enforcement Agency, meaning it has no medical benefits and is illegal.
Even the medical marijuana industry could struggle to grow. There are now just 22 states left that haven't legalized medical cannabis, and a number of these states are led by Republicans. Two prominent groups of people still have an unfavorable view on marijuana, and Republicans are one (senior citizens are the other, for those curious), meaning further expansion opportunities may be limited.
Plus, nearly half of all U.S. states don't have initiative and referendum process, meaning any marijuana legalization would have to be done at the legislative level. With a majority of Republicans not in favor of pot's expansion, the aforementioned $50 billion in legal sales estimate may be a bit lofty.
For investors, this is a scary time. Practically all marijuana stocks are losing money to begin with, which is already a red flag. However, once you add a possible federal crackdown on recreational pot to the mix, we have a formula that strongly suggests investors should stick to the sidelines.
10 stocks we like better thanWal-MartWhen investing geniuses David and TomGardner have a stock tip, it can pay to listen. After all, the newsletter theyhave run for over a decade, the Motley Fool Stock Advisor, has tripled the market.*
David and Tomjust revealed what they believe are theten best stocksfor investors to buy right now... and Wal-Mart wasn't one of them! That's right -- theythink these 10 stocks are even better buys.
Click hereto learn about these picks!
*StockAdvisor returns as of March 6, 2017The author(s) may have a position in any stocks mentioned.
Sean Williams has no position in any stocks mentioned. The Motley Fool owns shares of and recommends Anheuser-Busch InBev NV. The Motley Fool has a disclosure policy.