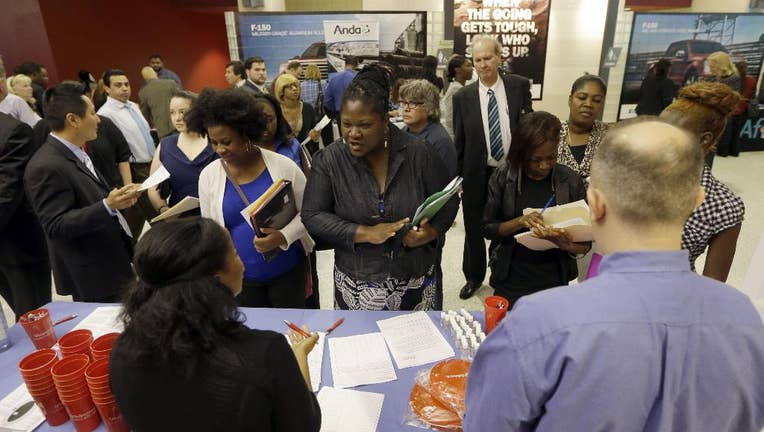 The Labor Department reports on the number of people who applied for unemployment benefits last week at 8:30 a.m. Eastern Thursday.
SLIGHT INCREASE: Economists forecast that the number of people seeking unemployment aid rose to a still-low 271,500 last week, up from 267,000 the previous week, according to a survey by data firm FactSet.
The four-week average, a less volatile figure, has fallen 8.5 percent to 274,750.
Applications are a proxy for layoffs. The steady decline in layoffs suggests that employers are confident about the health of the economy and prospects for continued growth.
STEADY HIRING: The drop in people seeking unemployment benefits has corresponded with a solid pace of hiring. Employers have added an average of 221,000 jobs a month in the past three months, driving down the unemployment rate to a seven-year low of 5.3 percent. The economy has created 2.9 million jobs over the past 12 months, gains that helped boost spending on housing and autos.
On Friday, the government will release its July employment report. Economists expect that employers added another 225,000 jobs last month as the unemployment rate was unchanged.
The July jobs report will influence when the Federal Reserve decides to raise interest rates from near-zero levels. Fed Chair Janet Yellen has said that the central banks may hike rates later this year, which would end an economic stimulus in place since late 2008 that was designed to boost borrowing, spending and investing in the economy. Many economists say that job gains at the current level should cause the Fed to raise rates in September, although other economists expect rates to increase in December.