Moody's Corporation Profits From Robust Issuance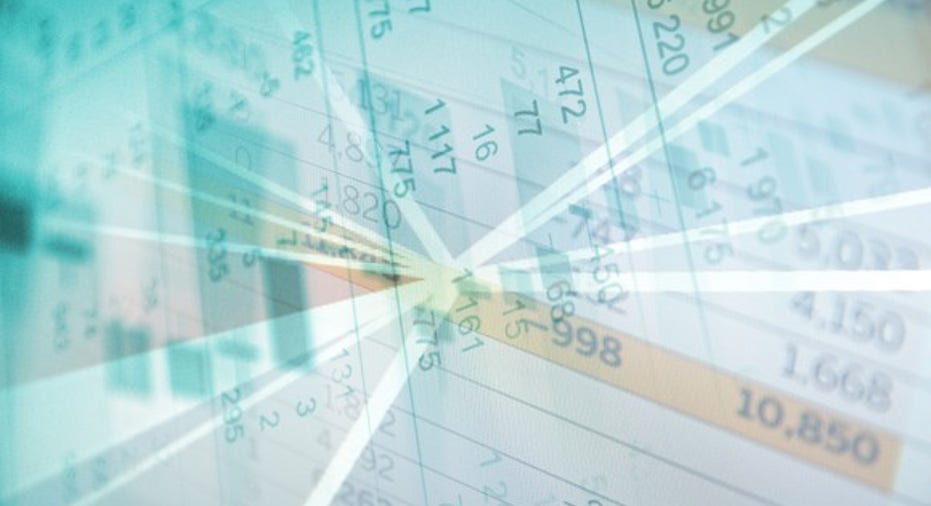 Moody's Corporation (NYSE: MCO) coupled a double-digit increase in its credit ratings business with a solid 5% increase in analytics services to deliver overall revenue expansion of 19% in the first quarter of 2017. The company's earnings report, filed on May 5, was also notable for substantially higher net income and earnings per share.
Moody's Corporation: The raw numbers
Data source: Moody's Corporation.
What happened with Moody's Corporation this quarter?
The MIS (Moody's Investor Service) segment, which generates revenue primarily through credit ratings on debt offerings, enjoyed revenue growth of 27%, to $668.2 million. Management attributed the improvement to an active slate of debt issuance, particularly in the leveraged finance arena.
MIS' performance is also due to a favorable comparison versus the first quarter of 2016, in which weak global debt issuance and tepid U.S. securitization caused a 13% drop in MIS revenue.
The MA (Moody's Analytics) segment, which assists institutions with financial analysis and risk management, posted a 5% rise in revenue versus Q1 2016. Growth of 8% in U.S. revenue, which comprises 50.5% of the MA segment, was offset by 3% growth in non-U.S. revenue (49.5% of the segment).
Perhaps the most impressive aspect of Moody's earnings report was the marked increase in operating margin, which surged more than eight percentage points to 45.5%. This increase demonstrates Moody's exceptional operating leverage, that is, the degree to which additional sales outpace fixed and variable costs. Essentially, Moody's credit-ratings teams were able to handle a wider flow of issuance during the quarter, without the need for significant new hiring, which resulted in higher operating income.
The company also recorded a gain of $59.7 million in Q1 2017 when its Chinese ratings and research joint-venture partner, China Chengxin International Credit Rating Company, merged with another Chinese ratings agency, thus reducing Moody's share of the venture.
Substantially better operating income and the China Chengxin International gain were the primary proponents of Moody's near-doubling of net income and diluted earnings per share (EPS) shown in the table above.
Moody's repurchased $55.0 million worth of its own shares during the quarter, and paid out $72.6 million in dividends to shareholders, for a total shareholder return package of $127.6 million. The company expects to repurchase up to $500 million in shares this year.
Image source: Getty Images.
What management had to say
The vigorous first quarter naturally has investors wondering about Moody's outlook for the entire year. In 2016, corporate debt issuance floundered in the first half of the year, only to recover and provide a strong second-half environment for Moody's and its rating-agency competitors.
During the company's post-earnings conference call, Moody's CEO Ray McDaniel offered his thoughts on the conditions for debt issuance this year, and their implications for the company:
Looking forward
Alongside earnings, Moody's issued a full-year diluted EPS projection of between $5.46 and $5.61. This range includes $0.31 per share of gain related to the China Chengxin International transaction, and a $0.15 benefit due to a new accounting standard on employee share-based payments. Management expects that final EPS will hit "the upper end of the range."
To some extent, achieving the upper limit will depend on continued moderate growth in corporate and public-sector financing. As CEO McDaniel cautions, debt offerings may cool a bit later on this year. But Moody's attractive operating leverage demonstrates that if issuance activity picks up instead, it won't be out of the question for the company to extend past EPS of $5.61, either.
10 stocks we like better than Moody'sWhen investing geniuses David and Tom Gardner have a stock tip, it can pay to listen. After all, the newsletter they have run for over a decade, Motley Fool Stock Advisor, has tripled the market.*
David and Tom just revealed what they believe are the 10 best stocks for investors to buy right now... and Moody's wasn't one of them! That's right -- they think these 10 stocks are even better buys.
Click here to learn about these picks!
*Stock Advisor returns as of May 1, 2017
Asit Sharma has no position in any stocks mentioned. The Motley Fool owns shares of and recommends Moody's. The Motley Fool has a disclosure policy.