Monsanto in Talks With Bayer, Others About 'Alternative Options'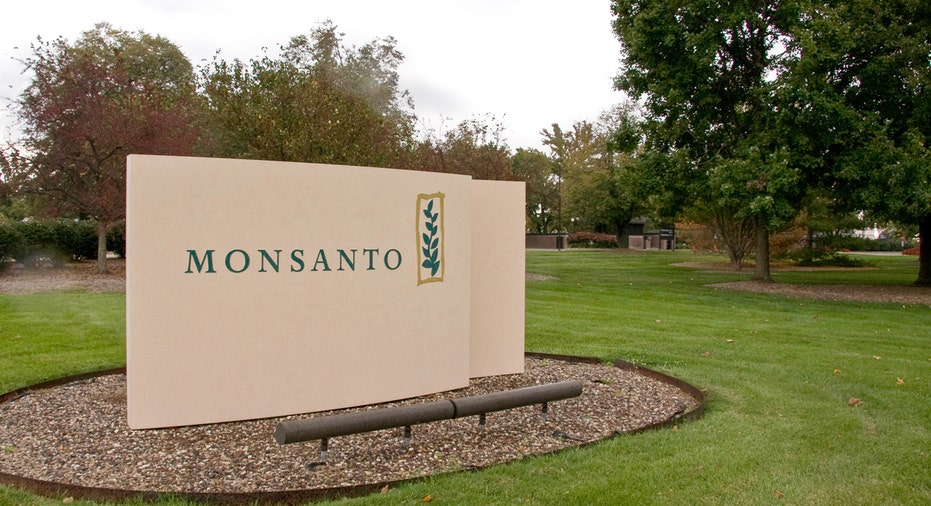 Monsanto Co said on Wednesday it was in talks with Bayer AG and other companies regarding "alternative strategic options," a month after the U.S. seed producer rejected the German company's $62 billion takeover offer.
Monsanto, which also reported lower-than-expected sales for the sixth straight quarter, said there was "no formal update on the Bayer proposal," but that talks have been ongoing for the past several weeks.
Monsanto's options include combinations with other companies and businesses in the sector beyond Bayer, sources close to Monsanto told Reuters. Potential deals could include BASF and any businesses divested from the Dow/DuPont merger.
A Bayer spokesman said the company had no comment.
The seeds and agrochemicals industry, long dominated by six large companies, has been jolted by several large deals in the past year as low crop prices and belt-tightening by farmers pressured earnings. Syngenta agreed in February to be acquired by ChemChina for $43 billion, while Dow Chemical and DuPont struck a $130 billion megamerger last year.
The U.S. company had not opened its books more than two weeks after rejecting the offer but left the door open to a possible deal, Reuters reported this month, citing sources.
Bayer, however, has no plans to raise its offer without reviewing Monsanto's confidential information, the sources said.
As consolidation swirls around the sector, companies have been exploring selling assets that may be underperforming or non-core to their businesses going forward.
Monsanto earlier this month announced the sale of its U.S. sorghum production assets and rolled its sorghum breeding business into a joint venture.
Bayer is exploring a sale of its radiology supplies unit, though the company may ultimately decide to keep it, according to people familiar with the deal.
Separately, Monsanto reported that net income tumbled more than 37 percent to $717 million, or $1.63 per share, in the third quarter ended May 31.
Earnings per share totaled $2.17 from continuing operations, well below the average analyst estimate of $2.40, according to Thomson Reuters I/B/E/S.
Net sales declined 8.5 percent to $4.19 billion, missing estimates of $4.49 billion.
Monsanto tweaked its 2016 full-year as-reported EPS forecast to the low end of the $3.36 to $4.14 adjusted range and said it expects to be at the low end of its ongoing EPS full-year range of $4.40 to $5.10.
Monsanto shares rose 0.8 percent to $101.85. (Additional reporting by Arathy S Nair in Bengaluru, P.J. Huffstutter in Chicago, Gregory Roumeliotis in New York and Patricia Weiss in Frankfurt; Editing by Kirti Pandey and Jeffrey Benkoe)