Molson Coors Earnings Hurt by Declining Volumes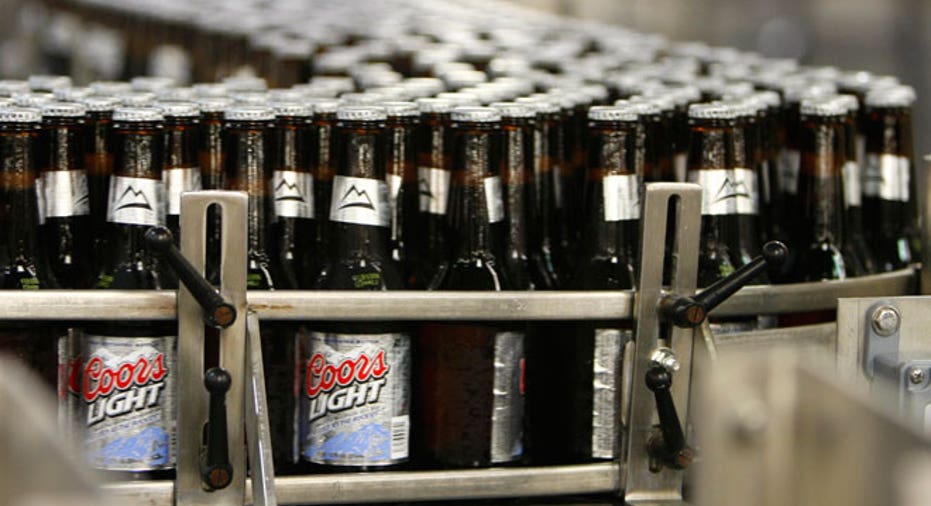 Molson Coors Brewing reported lower profit and revenue for its fourth quarter, hurt by lower earnings in its MillerCoors LLC venture and declining beer volumes.
Molson Coors and its U.S. venture, MillerCoors, have been hurt lately by the rising popularity of craft brews and cocktails over domestic lagers. Higher spending on marketing has offset the benefits of cost-cutting.
Molson is planning to buy the rest of the MillerCoors venture in a $12 billion deal that would pave the way for SABMiller to cement its blockbuster sale to Anheuser-Busch InBev. MillerCoors's brands include Miller Lite, Miller High Life and Blue Moon.
In all for the period ended Dec. 31, Molson Coors said profit fell to $32.8 million, or 18 cents a share, from $94.1 million, or 50 cents a share, a year earlier.
Excluding special items, per-share earnings slipped to 49 cents from 55 cents. Analysts polled by Thomson Reuters had forecast 49 cents a share in earnings.
Molson cited currency movements, higher marketing investment and the loss of Modelo brands and Heineken brewing contracts for the lower profit.
Net sales fell 13% to $844.4 million, just missing analysts' expectations for $844.8 million in sales. Molson Coors said sales would have fallen 3.5% excluding currency impacts.
During the period, world-wide beer volumes fell 1.7%, though Coors Light volume improved by 0.8%.
At MillerCoors, core profit fell 10% to $191.5 million, driven by lower volume and increased spending on marketing and technology.
Write to Chelsey Dulaney at Chelsey.Dulaney@wsj.com