MLB's Odor Gets Pair of Horses in $50M Contract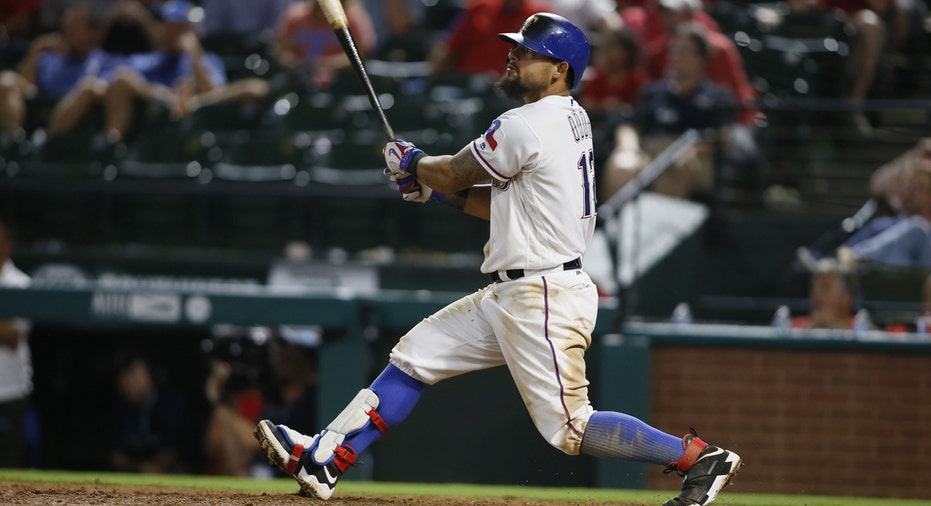 Athletes have sought interesting perks in contract negotiations, from new cars to special hotel privileges on the road. Rougned Odor wanted a horse, of course.
The Texas Rangers closed a $49.5 million deal with Odor by throwing in a pair of horses: a mare and a two-week-old foal, according to the Dallas Morning News. The 23-year-old second baseman agreed to the six-year contract, which is worth $60 million if the Rangers pick up an option year, after Rangers Managing Partner Ray Davis offered to include the horses.
Davis, a co-founder of Energy Transfer Partners (NYSE:ETP), raises quarter horses on his ranches. Aware of Odor's interest in livestock, he sent a photo of four-year-old Smokey with her young foal to General Manager Jon Daniels, who slid his phone across the table during one session of talks.
"His eyes lit up, and I thought, 'Alright, maybe we have a chance,'" Daniels said.
Listings on Equine.com show four- and five-year-old mares selling for up to $15,000. Some horses are available for under $1,000.
Odor said the horses, along with his higher salary, will allow him to build a Texas ranch and move his family out of Venezuela. Odor was raised on a ranch in Venezuela, and he continues to ride horses during his offseasons.
Odor, widely known for a wild brawl with the Toronto Blue Jays' Jose Bautista, batted .271 with 33 home runs last season, his third year in the majors.