MLB Teams Up With Nathan's in Hot Dog Sponsorship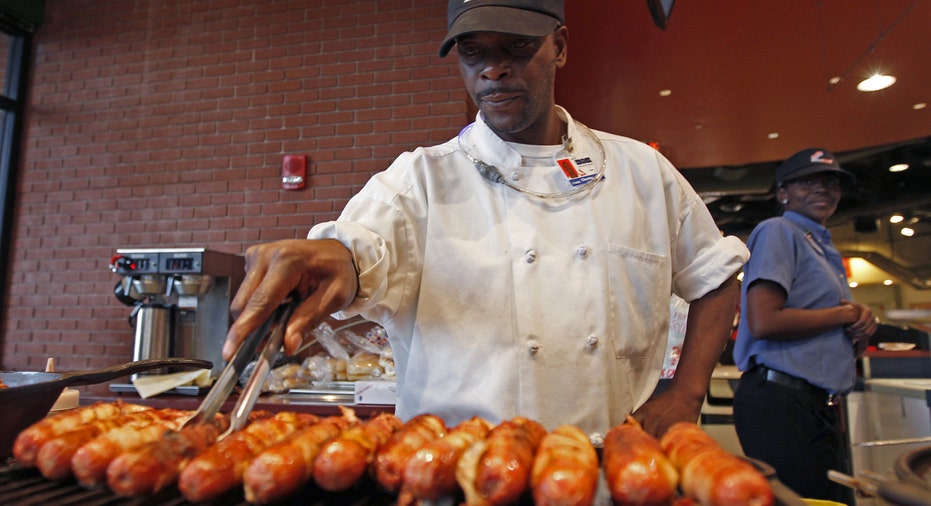 Nathan's Famous (NASDAQ:NATH) is the first-ever official hot dog of Major League Baseball under a new sponsorship agreement announced Tuesday.
Hot dogs and America's pastime are inseparable, so it's only natural for MLB to name an official representative of the stadium favorite. The National Hot Dog and Sausage Council has estimated that fans eat approximately 20 million hot dogs at big-league games during a single season. Hot dogs are big business in baseball, and Nathan's new partnership with MLB gives the hot-dog maker the inside track.
Nathan's, the iconic New York hot dog, has separate agreements with five teams, including the Yankees and Mets. Under its deal with the league, Nathan's will be the Official Hot Dog of MLB and a corporate partner in MLB's Play Ball initiative, which promotes youth baseball and softball.
"Baseball's the national pastime for America, and Nathan's has been serving hot dogs for well over 100 years. It's a natural fit," Scott Harvey, executive vice president of Nathan's Famous, told FOX Business. "Having our brand out there is certainly special for us. Being associated with Major League Baseball is an incredible event."
John Franco, the Brooklyn-born former pitcher who spent most of his career with the Mets, recalled his frequent visits to the original Nathan's restaurant on Coney Island.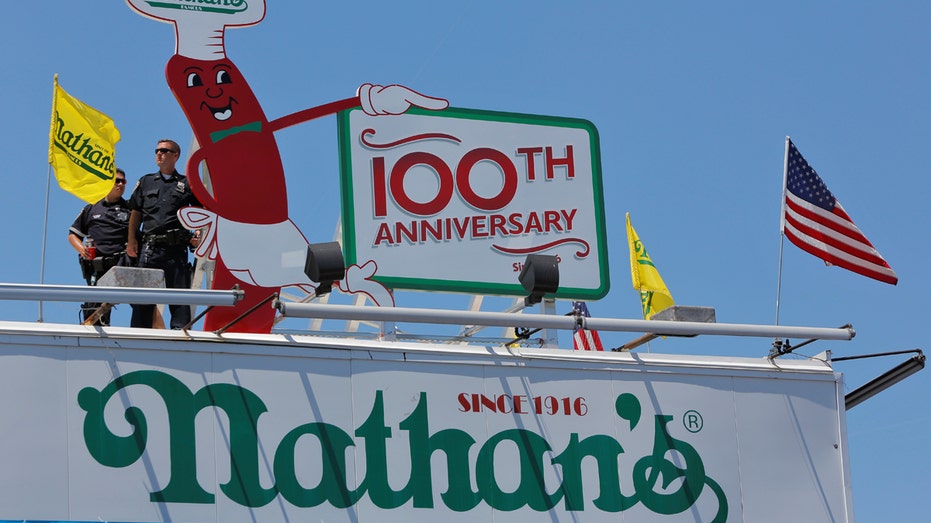 "My friends and I used to go to Coney Island Beach in the summertime and spend the whole day on the beach. On the way back, we always stopped at Nathan's, get a hot dog, fries and a Coke, and then go on all the rides at Coney Island," Franco said in an interview. "It's been part of me since growing up, just like baseball has been a part of me."
Nathan's sold over 500 million hot dogs last year in restaurants and stores. Smithfield Foods, which owns retail distribution rights, sells Nathan's beef franks in more than 20,000 supermarkets and club stores in the U.S.
Mike Paribello, Smithfield's senior director of marketing, said the company will roll out baseball-themed sweepstakes and promotional offers during the 2017 season.
"This partnership between Nathan's Famous and MLB combines two historic, iconic brands, who both define summer and fun," Paribello said in a statement.
Harvey added that supporting MLB's youth baseball program was important to Nathan's, saying sports are a great way for children to learn teamwork and become physically active.
"We've got to get kids more involved in youth sports, especially in baseball and softball," said Franco, the all-time leader in saves among left-handers. "I always made sure my kids were involved in sports, and I think it's important for kids to get out there and enjoy it. Spend a lot of time outside, and enjoy baseball. And have a great hot dog while you're doing it."