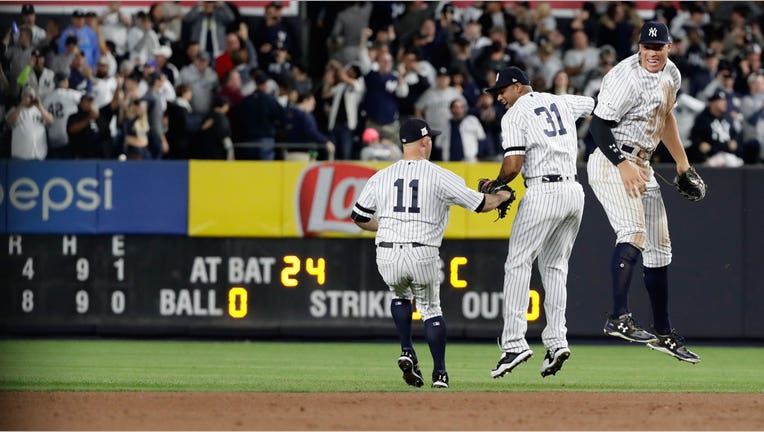 Major League Baseball said Wednesday it inked a new deal with W.B. Mason, which will sponsor replay reviews during the 2017 postseason.
The privately held W.B. Mason also becomes the official office products supplier of MLB under the multi-year agreement. W.B. Mason says the deal, MLB's fourth new partnership since Sept. 18, is the company's first national sports sponsorship. Brockton, Mass.-based W.B. Mason has individual deals with eight big-league teams.
W.B. Mason President and CEO Leo J. Meehan III said the company's team partnerships "have been a major contributing factor to our growth over the past decade." Financial terms of its deal with MLB weren't disclosed.
During the postseason, replay review technicians—who carry the headsets used by umpires to communicate with MLB's instant replay center in New York—will wear shirts and caps with W.B. Mason's logo. The technicians walk onto the field when managers challenge a call on the field.
The announcement comes one day after MLB sold a World Series presenting sponsorship for the first time. YouTube TV, the live streaming service from Alphabet's (NASDAQ:GOOGL) Google, will serve as the main sponsor headlining the 2017 World Series. MLB has reached similar deals with Camping World (NYSE:CWH), T-Mobile (NASDAQ:TMUS) and South Korea's Doosan for the championship series and division series rounds.
The postseason started Tuesday with the American League Wild Card Game. The New York Yankees faced an early 3-0 deficit before rallying for an 8-4 win. The Arizona Diamondbacks and Colorado Rockies will battle for a division series berth in the National League Wild Card Game on Wednesday night.