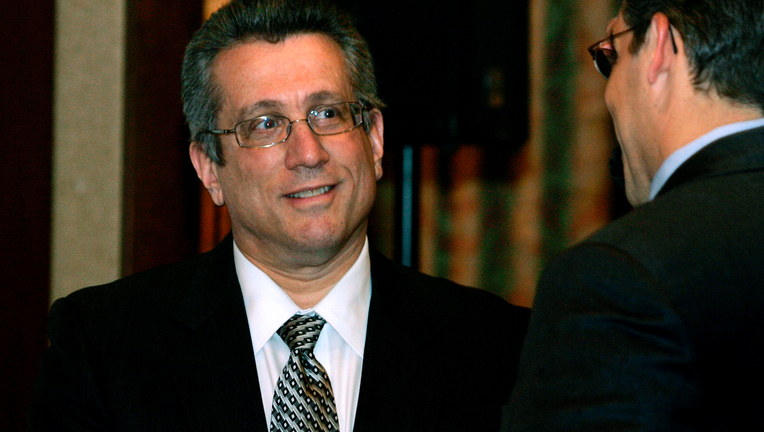 Mitchell Chester, a career educator and public school administrator who served as the commissioner of the Massachusetts Department of Elementary and Secondary Education since 2008, has died. He was 65.
Chester, who had been battling cancer, wrote in his June 16 weekly update on the department's website that he had cut back his schedule to undergo medical treatment.
Jacqueline Reis, media relations coordinator for the department, confirmed via email that the commissioner died Monday.
The death was announced Tuesday during a somber, regularly scheduled meeting of the state board of education in Malden, The Boston Globe reported.
Gov. Charlie Baker, in a statement, extended his condolences to Chester's family, friends and colleagues at the department.
"Commissioner Chester was a dedicated educator and accomplished public servant," Baker said. "His leadership improved the lives of thousands of the Commonwealth's students and helped make our public school system a national leader."
Chester was appointed by the board in January 2008 and took over the position in May of that year. It marked the first time in 20 years the board had gone outside of Massachusetts to pick an education commissioner.
Chester was serving as deputy superintendent of education for the state of Ohio at the time. He began his career as a teacher in Connecticut and later served as an administrator in that state's education department. He also served as executive director for accountability and assessment for the Philadelphia school system.
As commissioner in Massachusetts, Chester helped oversee an education reform law that gave state officials more power to intervene and direct turnaround efforts for failing or underperforming schools. During his tenure, the board voted to take over the Lawrence school system, and later schools in Holyoke and Southbridge.
Chester was recently directing the state's transition to a revamped version of the MCAS exam. The standardized test is a graduation requirement for public high school students in Massachusetts.
Upon his appointment, Chester promised that a priority of his would be the narrowing of an academic achievement gap between minority and low-income students and those who attend schools in wealthier suburbs.
In February, the department announced that the state's four-year graduation rate had improved for a 10th consecutive year, with 87.5 percent of students who entered ninth grade in 2012-2013 graduating within four years. The department said the graduation rate had also improved steadily in urban school districts and among all major ethnic and racial groups.
"(Chester) was a true professional who cared deeply about improving public education for students across the Commonwealth and here in Boston," Boston School Superintendent Tommy Chang said in a statement. "His commitment and dedication to high standards will leave a lasting legacy for students and educational leaders alike."