Mistras Group Finishes 2015 Strong With Solid Profit Growth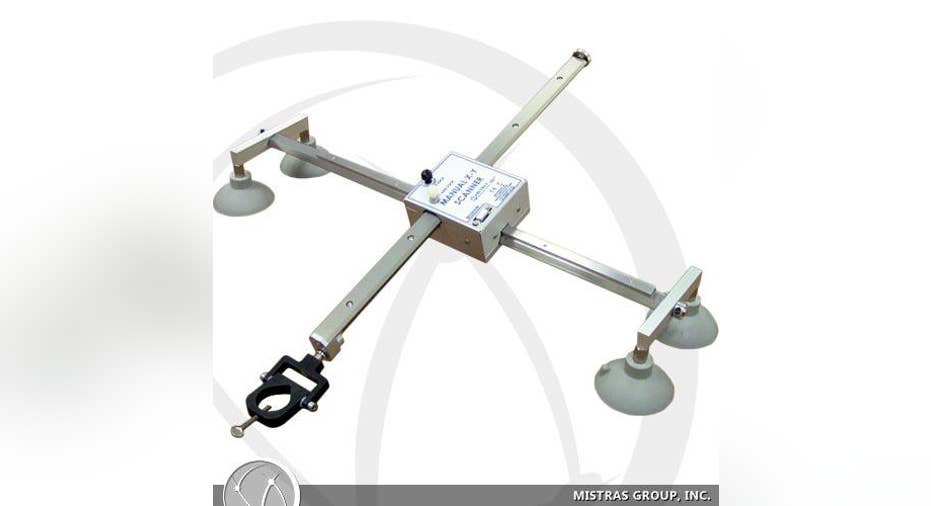 Source: Mistras Group.
Certain companies rely on healthy conditions in their target industries to drive sales, and lately, industrial-equipment and infrastructure testing specialist Mistras Group has faced some challenging conditions that have made investors concerned about its long-term growth. Coming into Wednesday's fiscal second-quarter financial report, Mistras Group investors thought that the company would post lower sales and profits compared to year-ago results, based in part on weakness in the energy sector. Yet Mistras managed to surprise shareholders with profit growth and upgraded guidance that points to an even better future. Let's take a closer look at how Mistras Group fared last quarter and what investors should expect going forward.
Mistras Group once again gives investors a nice surpriseMistras Group's fiscal second-quarter results continued a streak of outperformance. Revenue fell nearly 6% to $194.8 million, but that decline was much smaller than the 11% drop in sales that most investors had expected to see. Meanwhile, investors were expecting a nearly 20% decline in earnings per share, but Mistras posted net income of $11.4 million, up almost 10% from last year's figure. That produced earnings of $0.39 per share, which was 50% higher than the consensus forecast among those following the stock.
Top-line challenges affected all of Mistras' key segments. The services segment suffered a 6.5% revenue hit, with the company blaming the weaker Canadian dollar and the timing of certain project-related and turnaround work for the drop. In the international segment, revenue fell 6% mostly because of a 12-percentage-point setback from foreign-currency impacts. Only the products and systems segment posted revenue gains, rising 4%.
On an operating profit basis, the picture was much better. Services operating margins stayed stable at around 12.5%, limiting the impact of the revenue decline. International segment operating income rose by more than 25%, and products and systems saw operating income more than double.
CEO Sotirios Vahaviolos praised the company's performance. He said, "It was extremely encouraging to see our International and Products and Systems segments continue to improve as a direct result of the decisive actions we took in our previous fiscal year to improve our results across all of our business lines." Vahaviolos was also happy about reaching record profits despite the sales decline.
Can Mistras Group keep passing the test? Looking forward, Vahaviolos admits that some of its customers are struggling financially. "Oil and gas market conditions continue to be turbulent," the CEO said, "but the Mistras value proposition is even more important in these challenging times, and I am confident that we will gain market share as a result." Vahaviolos pointed to the global success that Mistras has had and believes it can continue into the future.
Indeed, Mistras was optimistic enough to boost its guidance for the full 2016 fiscal year. The company raised its range on adjusted pre-tax operating earnings by $5 million to $7 million, now expecting $79 million to $83 million because of the better-than-expected profits in the first half of the fiscal year. On the revenue front, Mistras still expects revenue to finish between unchanged and up 2% on the year, with foreign exchange and corporate dispositions costing the company about three percentage points of potential sales growth.
The guidance increase comes even as Mistras admits that times could remain tough. In particular, adverse market conditions, especially in the energy arena, could reduce the company's growth potential. However, Mistras still expects to see organic market share gains result from its actions in the second half of the current fiscal year.
Mistras investors praised the company's results, sending the stock up 7% in after-hours trading following the announcement. Given how well Mistras is performing even in difficult conditions, investors can look forward to even better returns once the situation in its key industries stabilizes.
The article Mistras Group Finishes 2015 Strong With Solid Profit Growth originally appeared on Fool.com.
Dan Caplinger has no position in any stocks mentioned. The Motley Fool recommends Mistras Group. Try any of our Foolish newsletter services free for 30 days. We Fools may not all hold the same opinions, but we all believe that considering a diverse range of insights makes us better investors. The Motley Fool has a disclosure policy.
Copyright 1995 - 2016 The Motley Fool, LLC. All rights reserved. The Motley Fool has a disclosure policy.