Mistras Group Again Faces Challenges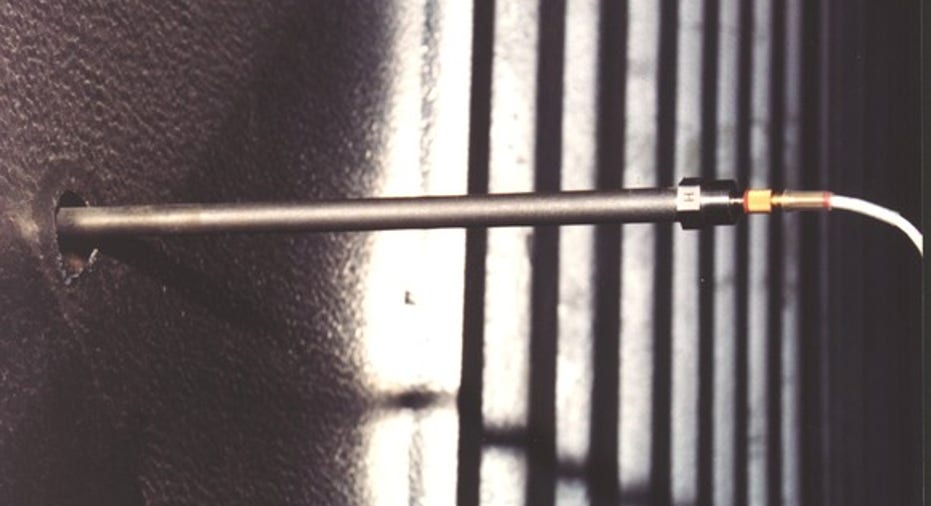 Monitoring equipment is an essential aspect of running an industrial business, and Mistras Group (NYSE: MG)provides the solutions to help its customers protect their key assets from trouble. Unfortunately, the company has seen its business take a hit from the plunge in the energy markets over the past couple of years, and coming into Wednesday's fiscal second-quarter financial report, Mistras investors were fully expecting that its results wouldn't be as good as they were last year. Even so, what Mistras reported was somewhat disappointing, even though the longer-term prospects for the company appear likely to improve.
Let's take a closer look at Mistras Group and what it said about its business to finish the first half of its 2017 fiscal year.
Image source: Mistras Group.
Mistras Group still deals with industry headwinds
Mistras Group's fiscal second-quarter results continued to show how difficult conditions are in some of its key target industries. Revenue was down by 9% to $176.6 million, accelerating from its declines in the first quarter of the fiscal year. Net income fell by nearly a third to $7.7 million, and that produced earnings of $0.26 per share. That missed the consensus forecast for $0.31 per share, leading to some disappointment among those following the stock.
Looking more closely at what Mistras reported, the company was once again happy with how it managed to improve its internal operating efficiency. Gross margin improved for the sixth straight quarter, and Mistras particularly noted that the international segment saw a jump of more than 3 percentage points in its gross margin figures. Organic growth internationally helped push margin levels higher, along with better utilization of personnel, but falling sales and less favorable mixes in the services segment limited the company's overall margin improvement.
More broadly, industry conditions remain mixed for Mistras. Revenue declines came largely from weak conditions in the North American oil and gas market, and changes in project timing among its customer base also weighed on results. By contrast, the aerospace industry remained positive for Mistras, and other markets were also favorable. By the numbers, the international segment posted 10% sales gains that led adjusted operating income do rise by 90%, but the services segment saw a 37% decline in segment operating income on a 12% drop in revenue. The products and systems segment also saw small drops in sales and income for the quarter.
CEO Sotirios Vahaviolos expressed disappointment with some of Mistras' results. "We knew that the fall season of 2016 would be a challenging market in North America," Vahaviolos said, "however, our results were somewhat weaker than we expected, as customer workloads were less than we had forecast." However, the CEO pointed to strength in market share internationally that helped offset those weaker parts of the business.
Can Mistras Group start gaining ground?
Mistras intends to take steps to try to adjust to the poor conditions in many of its markets. In Vahaviolos' words, "We will take some minor staffing actions to adjust headcounts and reposition some of our labs," and a change in its fiscal year to match the calendar year should better align its budgeting practices with its customers.
Because of the adoption of a Dec. 31 fiscal year, Mistras did not provide a firm outlook for 2017. However, the company said that it is encouraged by customers that have already indicated some plans to spend more this year. In particular, with energy markets starting to improve with recent gains in oil prices, it's possible that customers in that industry will return to a more aggressive capital expenditure budget that could boost Mistras' fortunes in the coming year.
Mistras investors were displeased with the news, sending the stock down 7% in morning trading following the Wednesday afternoon announcement. Given that shareholders had been counting on better energy market conditions to drive improvement, it will be especially important for Mistras to deliver better results as 2017 progresses.
10 stocks we like better than Mistras Group When investing geniuses David and Tom Gardner have a stock tip, it can pay to listen. After all, the newsletter they have run for over a decade, Motley Fool Stock Advisor, has tripled the market.*
David and Tom just revealed what they believe are the 10 best stocks for investors to buy right now... and Mistras Group wasn't one of them! That's right -- they think these 10 stocks are even better buys.
Click here to learn about these picks!
*Stock Advisor returns as of January 4, 2017
Dan Caplinger has no position in any stocks mentioned. The Motley Fool recommends Mistras Group. The Motley Fool has a disclosure policy.