Mining Stocks: What to Watch in 2017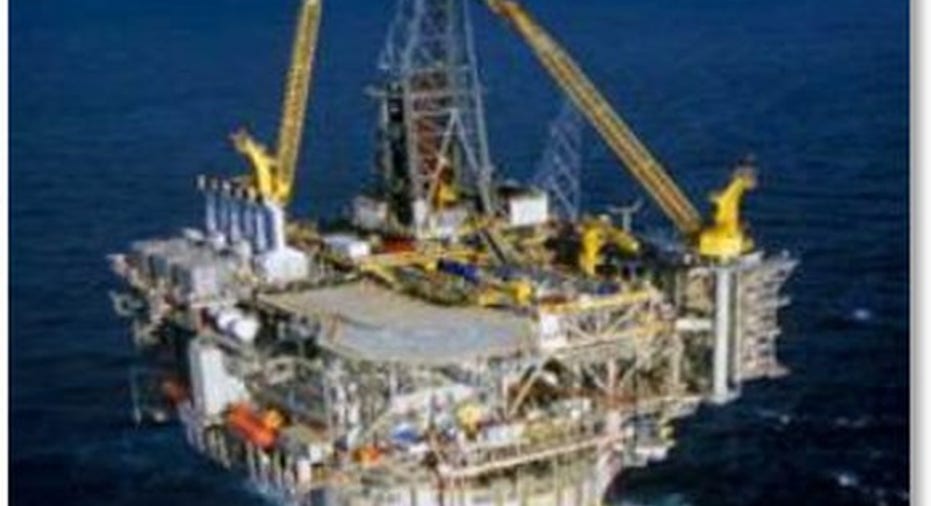 Up until early 2016, the big story is mining was about falling commodity prices. With many commodities starting to head higher at the start of 2016, though, investors have pushed the stock prices of companieslike Teck Resources (NYSE: TECK) and Vale (NYSE: VALE), which mine for things like iron ore, gold, copper, and metallurgical coal, higher. Of course you'll want to keep watching commodity prices in 2017, but there's a lot more you should be paying attention to over the next year. Here are four, potentially more important, issues to monitor now that the worst appears behind the mining group.
Teck Employee driving some of the miner's heavy equipment. Image source: Teck Resources.
Prices matter, but...
When you're dealing with a commodity miner, the price of what it sells is a key determinant of how investors value its shares. You can't ignore the fact thatBarrick Gold's (NYSE: ABX) over 180% advance between January and July was related to gold's price advance from around $1,060 an ounce to $1,372 an ounce over the same span. Or that Barrick's near 33% decline between August and November was related to gold prices falling.
So, you always need to pay close attention to commodity prices, but there's so much more to mining than that. Here are four other issues to keep an eye on.
1. Damage control
Mining disasters are impossible to predict, but once they do occur, the issues can linger for a very long time. That's why you'll want to keep tabs on the Samarco Mine in Brazil. Valeand BHP Billiton (NYSE: BHP) are 50/50 owners of the mine, where a massive waste containment breach flooded nearby downs with mining waste. Whole towns were destroyed, and lives were lost.
There's a settlement in place already, but the issue isn't going away that easily. Other claimants have come to court comparing the disaster to the Deepwater Horizon oil spill in the Gulf of Mexico. And even after a final bill is determined, the cost will be spread over many years, so the impact will linger long after the "final" resolution. Keep an eye on Samarco if you own Vale or BHP, and monitor the progress for any disaster mitigation involved with your other mining stocks.
The Fort Hills Oil Sands Project being built. Image source: Teck Resources.
2. New projects
You'll also want to keep an eye on a miner's growth plans. For example, Vale is working on a giant new iron ore mine, S11D, at the same time that it's dealing with the fallout from Samarco. But it's hardly the only company investing for the future.
Teck Resources is a great illustration of the importance of this issue. This Canadian miner has historically focused on steelmaking coal, copper, and zinc. But a few years ago, it gave the green light to build a Canadian oil sands mine just before oil prices started to crater. Investors have been concerned that its finances wouldn't survive the investment. When a miner builds a new mine, there are huge up-front costs with little to no return until the mine starts up, usually several years after it starts spending on construction.
Teck owns 20% of the Fort Hills oil sands project, Totalowns just under 30%, and Suncor Energythe rest. The mine is expected to come online in 2017 and be fully operational within a year or so. And that means Teck, along with its partners, will finally start to see a return on their investments. If Fort Hills is a success, it will materially change Teck's business, adding a fourth major commodity to the mix. Teck, meanwhile, appears to have survived the commodity downturn and the cost of investing in a big, new project.
However, this isn't the only big mining project in the works around the world, so keep an eye on the progress of the investments your miners have made.
3. Keeping their eyes on the ball
Cost containment was the big push when commodity prices were heading lower. For example, Cliffs Natural Resources (NYSE: CLF) was able to reduce its cost of goods sold by 13% year over year in the third quarter. Although pricing for the iron ore it sells has been relatively strong recently, it's clearly continued to focus on keeping expenses in check because the commodity downturn is still so fresh. That may not last.
It's human nature: When times are flush, we get excited and spend more freely. That led Cliffs, and many others, into financial trouble when commodities hit the skids. Simply put, they spent too much on the upside, leaving them ill-prepared on the downside. But don't just keep an eye on cost-cutting efforts, keep an eye on management discipline, too. If a miner's leaders start to get caught up in the good times, it could lead to bad times for investors.
Oil, Freeport-McMoRan's troubled investment. Image source: Freeport-McMoRan.
4. Debt reduction and asset sales
That brings up the next issue to watch: dealing with the aftermath of the good times. In this case, that means debt reduction. The poster child here is probably Freeport-McMoRan (NYSE: FCX), which took on a huge debt load as it expanded into the oil and natural gas industry...just before oil prices started to collapse. Since that time, it's been working hard to deal with the fallout.
That's included trimming costs, of course. But more important have been asset sales and debt reduction. It started to gain some traction in 2016, with Freeport finally finding some buyers for parts of its oil business and asset sales, overall allowing for it to reduce debt by $1.6 billion through the first nine months of the year. Asset sales completed in the fourth quarter should help push that number higher.
Freeport isn't alone, here. For example, Vale's S11D has led it to focus on asset sales so it can pay down the debt it took on to fund its big dig. If your mining investment is trying to sell assets and/or pare down debt, watch the progress it makes in 2017. Even if commodity prices remain strong, many miners are still working back from the leverage brink.
A lot of moving parts
Yes commodity prices are a key driver of mining stock prices. But they aren't the only things that matter. If you own a miner or are looking at the space, keep on eye on the lingering effects of mining disasters, investments in new projects, management discipline, and debt reduction efforts. At least one of this quartet of issues is likely to be in play at every miner, with "lucky" miners like Vale facing all four at one time.
10 stocks we like better than Freeport-McMoRan Copper and Gold When investing geniuses David and Tom Gardner have a stock tip, it can pay to listen. After all, the newsletter they have run for over a decade, Motley Fool Stock Advisor, has tripled the market.*
David and Tom just revealed what they believe are the 10 best stocks for investors to buy right now...and Freeport-McMoRan Copper and Gold wasn't one of them! That's right -- they think these 10 stocks are even better buys.
Click here to learn about these picks!
*Stock Advisor returns as of Nov. 7, 2016.
Reuben Brewer has no position in any stocks mentioned. The Motley Fool owns shares of Cliffs Natural Resources, Companhia Vale, and Freeport-McMoRan Copper and Gold. The Motley Fool recommends Total. Try any of our Foolish newsletter services free for 30 days. We Fools may not all hold the same opinions, but we all believe that considering a diverse range of insights makes us better investors. The Motley Fool has a disclosure policy.