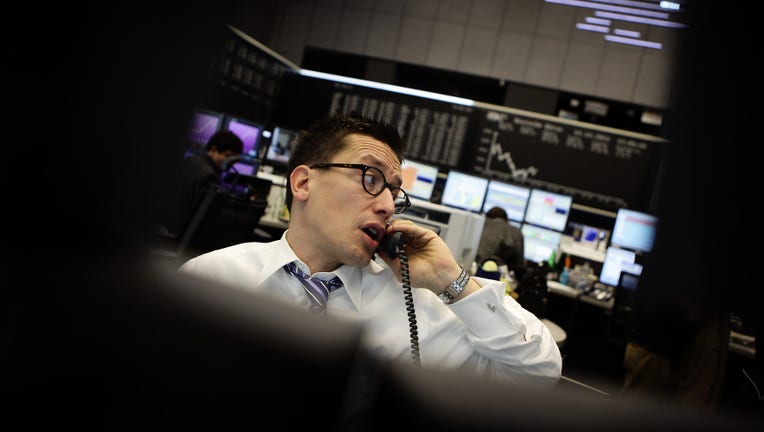 European shares dropped further on Monday from their recent 2-1/2-month highs, dragged lower by weaker miners, with persistent concern about a cut in U.S. stimulus by as early as next month hurting sentiment.
At 0736 GMT, the FTSEurofirst 300 index was down 0.4 percent at 1,226.56 points. The index, which climbed to a 2-1/2-month peak on Wednesday, ended higher last week for a third straight week and is up 8 percent this year.
Glencore Xstrata, down more than 2 percent, put pressure on the basic resources sector on news it was likely to write down the value of assets inherited from Xstrata by as much as $7 billion.
The STOXX Europe 600 Basic Resources index fell more than 1 percent to top the decliners' list, tracking a sharp decline in metals prices on worries the U.S. Federal Reserve may trim its commodity-friendly measures.
"Weaker metals prices, thin volumes and some profit-taking are putting pressure on mining shares," said Tom Robertson, senior trader at Accendo Markets.
"But I imagine that the market is likely to show sideways movements until September, although any sort of indication from the Fed to trim its stimulus measures could sway things."
Investors await the minutes of the U.S. Federal Reserve's last policy meeting on Wednesday for hints on when the central bank might start scaling back its bond purchases, which have helped equities in the past months scale new highs.
Yields on 10-year U.S. Treasury debt hit near two-year highs on Friday, putting upward pressure on borrowing costs across the globe.
"We think potential further increases in yields can be tolerated by equities. Higher bond yields are helping to broaden the market leadership and are facilitating an asset allocation shift away from fixed income. We think the valuation cushion is still substantial," Mislav Matejka, an analyst at J.P. Morgan Cazenove, said in a note.
He was positive on cyclical stocks, in particular on banks and preferred European equities in comparison to U.S. stocks.