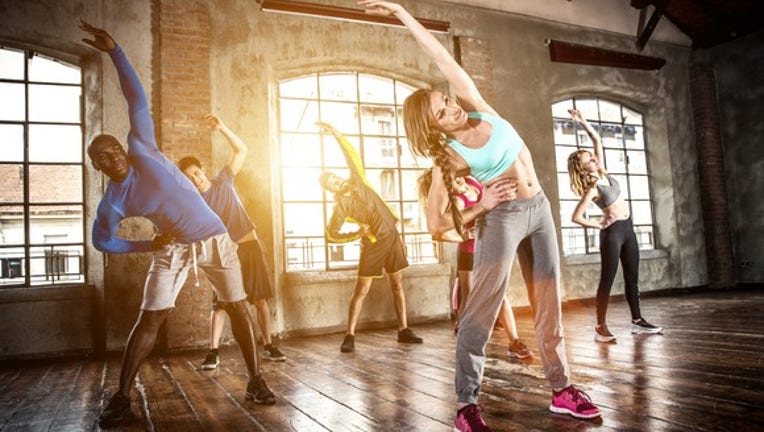 Mindbody (NASDAQ: MB)reported first-quarter 2017 results after the market closed on Thursday. The company, which provides an online platform for wellness-class providers that allows users to book classes across venues, experienced 32% year-over-year revenue growth while its adjusted loss per share narrowed to $0.03 from $0.12 in the year-ago period.
Shares of Mindbody dropped 9.3% on Friday as investors seemed to react to the company's lowering its adjusted earnings guidance for full-year 2017. It's now forecasting a wider loss than it did last quarter when it established full-year guidance. Even after this drop, the stock had gained 69% over the one-year period through Friday, versus the S&P 500's total return of 19.5%. Since the company's June 2015 IPO, the stock is up a torrid 124%, as investors have been encouraged by the company's healthy revenue growth.
Mindbody's results: The raw numbers
| Metric | Q1 2017 | Q1 2016 | Year-Over-Year Change |
| --- | --- | --- | --- |
| Revenue | $42.2 million | $32.0 million | 32% |
| GAAP net income | ($3.9 million) | ($6.6 million) | N/A |
| Adjusted net income | ($1.2 million) | ($4.6 million) | N/A |
| GAAP earnings per share (EPS) | ($0.10) | ($0.17) | N/A |
| Adjusted EPS | ($0.03) | ($0.12) | N/A |
Data source: Mindbody. GAAP = generally accepted accounting principles.
Both main segments experienced solid growth, with subscription and services revenue increasing 30% to $25 million, and payments revenue jumping 38% to $16.8 million. (There's also a very small "other" category.)
Mindbody had guided for quarterly revenue in the range of $41.6 million to $42.6 million, so its revenue came in at about the midpoint of ts guidance. On the earnings end, it had guided for an adjusted loss in the range of $1.1 million to $2.1 million and weighted average shares outstanding of approximately 40.8 million shares, which equates to an adjusted EPS loss in the range of $0.03 to $0.05. So its adjusted EPS result came in at the low end of its loss range.
For additional context -- though long-term investors shouldn't pay too much attention to Wall Street's near-term estimates -- analysts were expecting Mindbody to post an adjusted EPS loss of $0.05 on revenue of $42.08 million. So the company beat Wall Street's earnings expectation and hit the revenue target.
Image source: Getty Images.
What happened with Mindbody in the quarter?
The number of wellness business subscribers at the end of the period increased 12% year over year to 59,919.
Average monthly revenue per subscriber grew 15% year over year to approximately $230.
Payments volume increased 22% year over year to approximately $1.9 billion.
The company expanded its integration with Alphabet's Google to enable users across the United States to book fitness classes and buy class packages and memberships directly through Google Search and Maps.
Mindbody acquired mobile-technologies start-up Lymber Wellness, whose tech allows business owners to use dynamic pricing for classes and appointments to help maximize their yields.
Weebly became a partner to provide subscribers with a website-building and e-commerce tool that incorporates Mindbody's branded web tech.
What management had to say
Here's what CEO Rick Stollmeyer had to say in the press release about the quarter:
CFO Brett White added: "We are pleased with our financial performance in the first quarter, delivering strong revenue growth and improving margins, while achieving record ARPS [average monthly revenue per subscriber] and positive cash flow from operations."
Looking ahead
Mindbody's management released second-quarter guidance. It reiterated its previously issued revenue guidance for full-year 2017 but expanded its projected earnings loss for 2017.
| Period | Revenue Guidance | Projected Year-Over-Year Revenue Change | Original Adjusted EPS Guidance* | Current Adjusted EPS Guidance* | Projected Year-Over-Year Adjusted EPS Change |
| --- | --- | --- | --- | --- | --- |
| Q2 2017 | $43.6 million to $44.6 million | 30% to 33% | N/A | ($0.07) to($0.04) | A projected improvement from a loss of $0.10 in Q2 of 2016. |
| Full-year 2017 | $179 million to $182 million | 29% to 31% | ($0.14) to ($0.06) | ($0.19) to ($0.12) | A projected improvement from a loss of $0.35 in 2016. |
Data source: Mindbody. *Mindbody provides guidance for adjusted net loss and the weighted average shares outstanding in a period, from which an expected adjusted earnings per share loss can be calculated.
At the midpoint, Mindbody increased its expected adjusted loss per share from $0.10 to $0.16.
10 stocks we like better than MindbodyWhen investing geniuses David and Tom Gardner have a stock tip, it can pay to listen. After all, the newsletter they have run for over a decade, Motley Fool Stock Advisor, has tripled the market.*
David and Tom just revealed what they believe are the 10 best stocks for investors to buy right now... and Mindbody wasn't one of them! That's right -- they think these 10 stocks are even better buys.
Click here to learn about these picks!
*Stock Advisor returns as of May 1, 2017
Suzanne Frey, an executive at Alphabet, is a member of The Motley Fool's board of directors. Beth McKenna has no position in any stocks mentioned. The Motley Fool owns shares of and recommends GOOG and GOOGL. The Motley Fool recommends Mindbody. The Motley Fool has a disclosure policy.