Midwest Manufacturing Loses Steam in August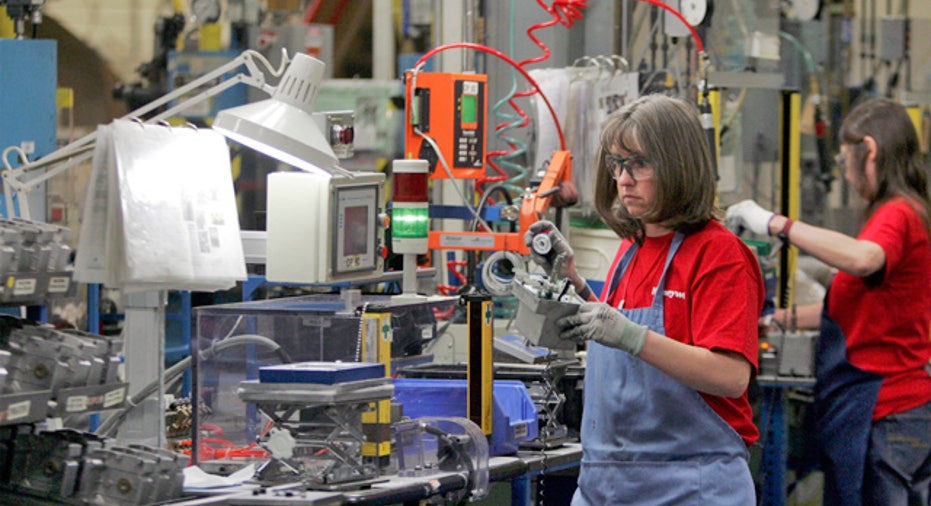 Business activity across the Midwest rose at a slower pace in August as many customers placed fewer orders during the month, though stepped-up hiring suggests firms are optimistic business will pick up.
The Chicago Business Barometer, also known as the Chicago PMI, fell to 51.5 from 55.8 in July. Despite the decline, it remains solidly above the 50 mark, which separates expansion from contraction, for the third straight month.
Economists surveyed by The Wall Street Journal expected the gauge to slip more modestly to 54.0.
The Chicago reading is one of several monthly regional surveys meant to measure the health of U.S. production. The Chicago report is slightly different from the others in that it includes some firms from the bigger and better-faring service sector and because it isn't conducted by a Fed bank. The index is known to be a volatile one, in part because it is influenced by swings in Boeing orders.
This month, the regional factory surveys have on balance painted a picture of a sector that continues to demonstrate more stable conditions after a rough end to last year and start to 2016, when the oil price collapse and strong U.S. dollar pinned down production. But while those headwinds have eased, they haven't altogether disappeared and many American manufacturers continue to contend with skittish business spending, especially from companies connected to the energy sector, the dollar's negative impact on exports and lackluster international growth.
"It wasn't a rosy month," said Lorena Castellanos, senior economist at MNI Indicators, the compiler of the Chicago PMI report, noting that four of the barometer's five components fell in August.
"Overall, though, the worst is over for manufacturers, thanks to the incipient upturn in oil sector capex, stronger demand from China and the (slightly) weaker dollar, which has boosted export orders," said Ian Shepherdson, chief economist at Pantheon Macroeconomics. Ms. Castellanos said recent growth rates have painted a slightly better picture versus earlier in the year.
Employment was the bright spot this month, with firms hiring at the best clip in 16 months. Moreover, a special question in the August report revealed that many firms expect to continue hiring at a better pace in the months ahead.
Payroll growth suggests softness in August demand will prove temporary. New orders still rose, but "they were much softer than at the end of [the second quarter]," the report said. A subindex of order backlogs, meanwhile, tumbled 14.5 points and back into contraction.
The Chicago-area report is the last of this month's regional surveys looked to ahead of a key gauge of national manufacturing activity. The Institute for Supply Management's report is due out Thursday morning, and economists expect the index to continue to reflect modest growth in the sector.
Write to Lisa Beilfuss at lisa.beilfuss@wsj.com