Midwest Manufacturing Fell into Contraction in February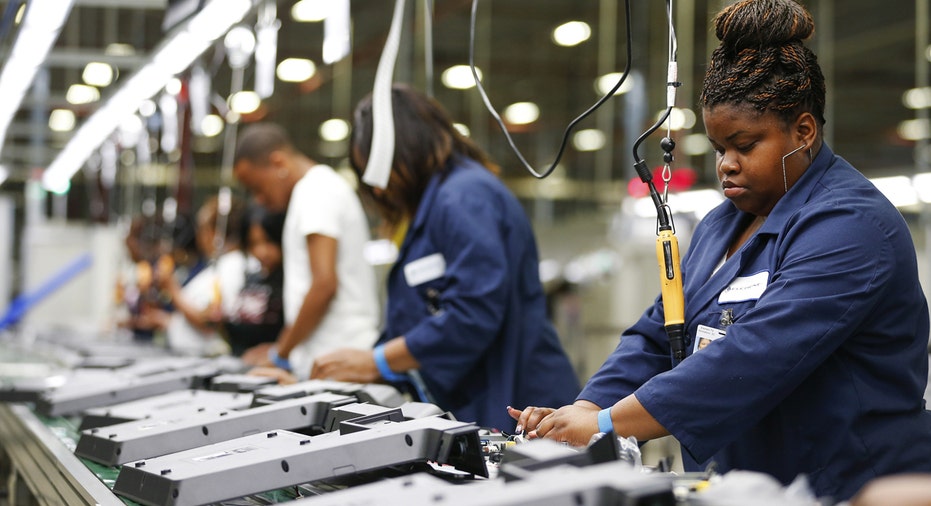 Business activity across the Midwest unexpectedly contracted this month as producers curtailed production, another indication that the domestic economy has started 2016 on shaky footing.
The Chicago Business Barometer, also known as the Chicago PMI, tumbled to 47.6 from 55.6 in January. Readings above 50 reflect expansion whereas readings below that level represent contraction. The index in February gave back most of January's unexpected 12 point surge.
Economists surveyed by The Wall Street Journal expected a more modest decline to 52.0.
A steep drop in production dragged the index lower this month. As firms saw a sharp decline in new orders, they reined in production and sent that gauge down more than 18 points and back into contractionary territory.
At the same time, companies reduced head counts. Employment in the Chicago region fell to the lowest since November 2009 and contracted in February for the fifth straight month. Firms continued to drawdown stocks, sending inventories lower for the fourth consecutive month.
The Chicago PMI report is known to be a relatively volatile indicator.
"If one looks beyond the gyrations seen over the past three months, then trend activity has been running a little below the 50 neutral mark," said Philip Uglow, chief economist of MNI Indicators, the compiler of the report, "highlighting continued sluggish activity levels, with manufacturers under particular pressure,"
The report follows a string of weaker-than-expected manufacturing reports from other swaths of the country, reflecting ongoing strife in a sector grappling with waning global demand, a stronger U.S. dollar and collapsing energy prices. But unlike other regional purchasing managers' reports, the Chicago-area survey includes some firms from the service-sector, where conditions have been much more favorable and have been countering weakness from manufacturing.
A report last week offered a glimmer of hope that conditions for manufacturers might begin to improve. Orders for long-lasting manufactured goods posted their largest monthly gain since last spring, according to the Commerce Department, which reported a seasonally adjusted 4.9% increase in new orders for durable goods last month.
Economists use the regional surveys including the Chicago PMI to help gauge the state of national manufacturing as reported by the Institute for Supply, next due out Tuesday.
Write to Lisa Beilfuss at lisa.beilfuss@wsj.com