Middleby Earnings: Cooking Up Some Tasty Profits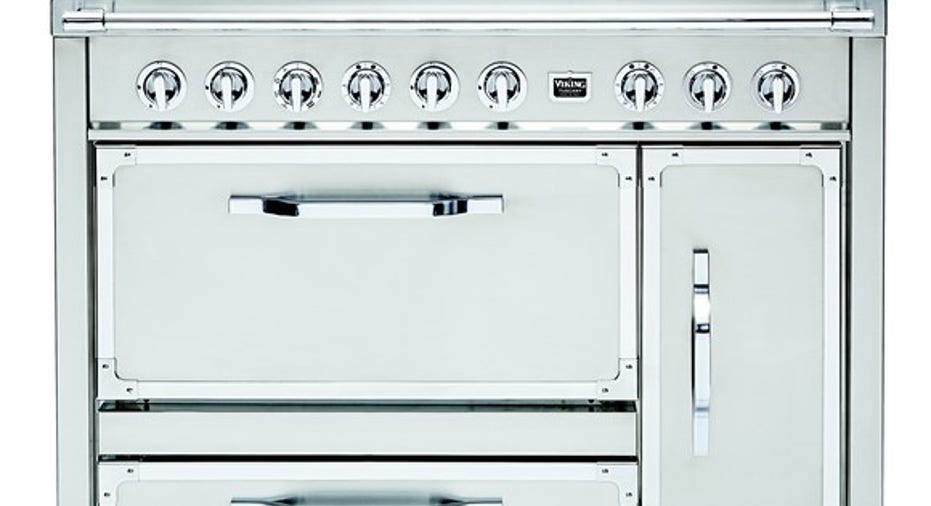 When The Middleby Corporation (NASDAQ: MIDD), an industry leader in professional kitchen equipment, released its quarterly report last week, investors were initially unimpressed with its performance and sent the stock down by nearly 8%, though it has since recovered the majority of that decline. Let's see what happened with our purveyor of restaurant and residential kitchen equipment that put investors in such a forgiving mood.
Revenue for the just-completed quarter topped $530 million, marking 2.7% growth over the prior-year quarter. Investors had been forecasting an increase of twice as much. While sales disappointed, expenses were nearly 2% lower, which resulted in net income of $70.7 million, a 30% year-over-year increase. These improvements were the result of cost-saving initiatives and increased operational efficiency, which not only helped in the current quarter but will benefit future quarters as well.
Middleby is a top brand in one of every three professional kitchens. Image source: Middleby Viking.
This also resulted in margin expansion for the period, with profit margin hitting 13.3%, up from 10.5% a year ago. Price increases offset the higher cost of steel, which boosted gross profit margin to 40%.
Middleby faced currency headwinds during the quarter which had a negative impact on results. Exchange rates from foreign sales reduced revenue by 2.6% when translated to dollars, or about $13.3 million.
Segment reporting
In Middleby's commercial foodservice equipment group, last year's acquisition ofFollett benefited the company, increasing total revenue for the group by $33.2 million, or 11.9% over the prior-year quarter, though organic growth slumped by 4.1%. One of the issues adversely affecting revenue was the timing of some large customer orders from restaurant chains, making for tough comps. Middleby has an ongoing pipeline of orders, which can be difficult to predict, but it expects to close several of these later in the year.
Middleby's food-processing equipment group saw results fall by $1.3 million, or 1.7%, but noted again that the timing of large orders was the culprit and that these deals were expected to close in the second half of the year. The company continues to focus on opportunities in emerging markets and expansion at existing production facilities. Middleby also announced the acquisition of Burford Corporation, a leading manufacturer of industrial baking equipment.
The company's residential kitchen equipment group posted sales declines of $17.9 million, or about 11%. Middleby continued its efforts to integrate recent acquisition AGA Rangemaster Group, eliminating unprofitable product lines and discontinuing the practice of price discounting, so it could focus on profitability. The company also continues to struggle to put the Viking Range recall fiasco in the rearview mirror. The product line saw single-digit sales declines, but the company has been receiving favorable reviews following the release of its latest line of Viking products.
Viking's new product line impresses. Image source: Viking Middleby.
Glass half full
Middleby Chairman and CEO Selim Bassoul seemed upbeat about the results:
The bottom line
Middleby faced several challenges this quarter that saw investors disappointed in its top-line growth but enthusiastic about increases on the bottom line. While currency exchange rates are likely to remain a factor, some of the larger orders that didn't materialize this quarter will probably provide tailwinds for later in the year. Investors seemed willing to wait and see how the remainder of the year turns out.
10 stocks we like better than MiddlebyWhen investing geniuses David and Tom Gardner have a stock tip, it can pay to listen. After all, the newsletter they have run for over a decade, Motley Fool Stock Advisor, has tripled the market.*
David and Tom just revealed what they believe are the 10 best stocks for investors to buy right now... and Middleby wasn't one of them! That's right -- they think these 10 stocks are even better buys.
Click here to learn about these picks!
*Stock Advisor returns as of May 1, 2017
Danny Vena owns shares of Middleby. The Motley Fool owns shares of and recommends Middleby. The Motley Fool has a disclosure policy.