Middleby Cooks Up Another Great Quarter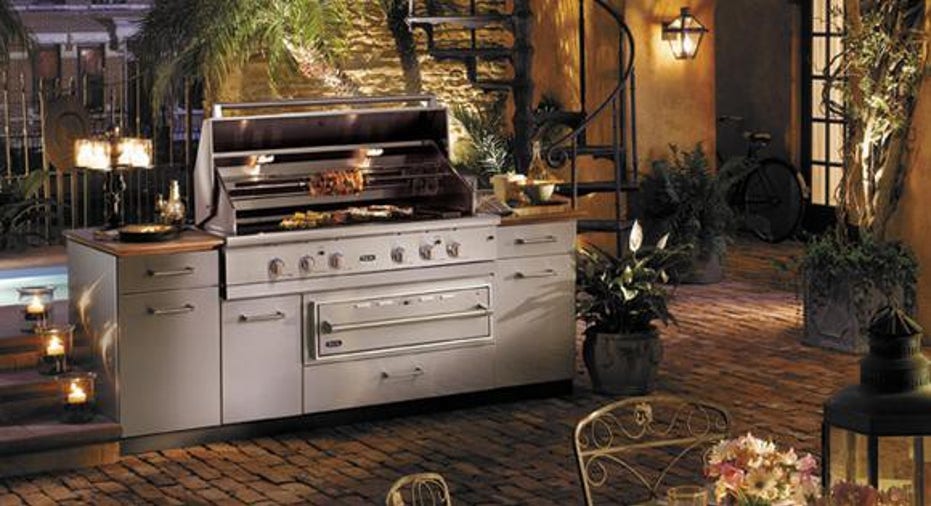 Image source: Middleby.
Whether you eat out or cook at home, you rely on a well-stocked kitchen for the preparation of the food you eat. Middleby has historically focused on the commercial foodservice industry as its primary target audience for its kitchen equipment, but more recently, the company has taken a much bigger step into the residential market as well. Coming into Wednesday's first-quarter financial report, Middleby investors had high expectations that the company's sales would rise from recent acquisitions, but they weren't sure about how much it would be able to sustain its earnings growth. Its results were reassuring on all fronts. Let's look more closely at the latest from Middleby and whether investors can expect even better performance in the future.
Middleby serves up strong growth
Middleby's first-quarter results showed that the kitchen equipment company continues to move forward on a solid path. Revenue jumped 27% to $516.4 million, which was just a small amount higher than what investors had expected to see. Net income grew at an even more impressive 43% rate, finishing at $54.5 million and producing earnings of $0.96 per share. That figure was $0.12 higher than the consensus forecast among those following the stock.
Looking more closely at the results, Middleby once again relied largely on acquisitions to provide the bulk of its revenue growth. The company said that recent purchases added $106.6 million to its top line. Without that impact, sales gains were minimal at less than 1%. Even after adding back $6.4 million in negative impact from the strong U.S. dollar on Middleby's international sales, the equipment maker's organic growth amounted to 2.3% during the quarter.
When you look at Middleby's three main segments, you can see an important difference between the commercial and residential sides of the business. The commercial foodservice equipment unit enjoyed a 6% rise in sales, with three small acquisitions having a positive impact of less than a full percentage point on its results. The food processing equipment group grew its top line at a faster 13% rate, but the Thurne acquisition had a larger impact, and organic sales increases were around 5%.
Yet in the residential kitchen equipment division, conditions were tougher. Major acquisitions of AGA and Lynx helped sales more than double from year-ago levels for the unit. But when you take out those buyouts, organic revenue plunged almost 20%. The company said that declining sales for the U-Line unit and negative fallout from legacy product recalls at Viking hurt the division's overall performance.
CEO Selim Bassoul celebrated the good news and accepted the need for improvement in some areas. "We realized solid sales growth at the Commercial Foodservice Equipment Group," Bassoul said, and "we realized strong incoming order rates at the Food Processing Equipment Group as we see continued demand for our innovative equipment solutions." The CEO admitted ongoing challenges with respect to the Viking recall, which affected products made by previous owners of the business, but overall, the company is optimistic.
Can Middleby keep cooking?
Middleby's focus looking ahead will be on squeezing the most from each of its business units. Redesigns at Viking should lessen any lingering quality-control concerns that consumers might have about recalled products. In Bassoul's words, "Despite this continuing impact, we remain confident about the prospects of the new introductions and anticipate this will support future sales growth."
At the same time, the acquisition of AGA Rangemaster will keep presenting opportunities for further gains. Profit improvement initiatives are aimed at allowing Middleby to achieve overall cost savings targets, and the company expects AGA to hit double-digit percentage levels for EBITDA margin by the second half of 2016.
Long-term investors in Middleby should be pleased with the kitchen equipment manufacturer's progress toward becoming a more diversified company. With efforts rising to tap the huge consumer market while also making sure it continues to serve its commercial base, Middleby has a lot of room to grow.
The article Middleby Cooks Up Another Great Quarter originally appeared on Fool.com.
Dan Caplinger has no position in any stocks mentioned. The Motley Fool owns shares of and recommends Middleby. Try any of our Foolish newsletter services free for 30 days. We Fools may not all hold the same opinions, but we all believe that considering a diverse range of insights makes us better investors. The Motley Fool has a disclosure policy.
Copyright 1995 - 2016 The Motley Fool, LLC. All rights reserved. The Motley Fool has a disclosure policy.