Mid-Roll Video Ads Could Be Coming to Facebook, Inc.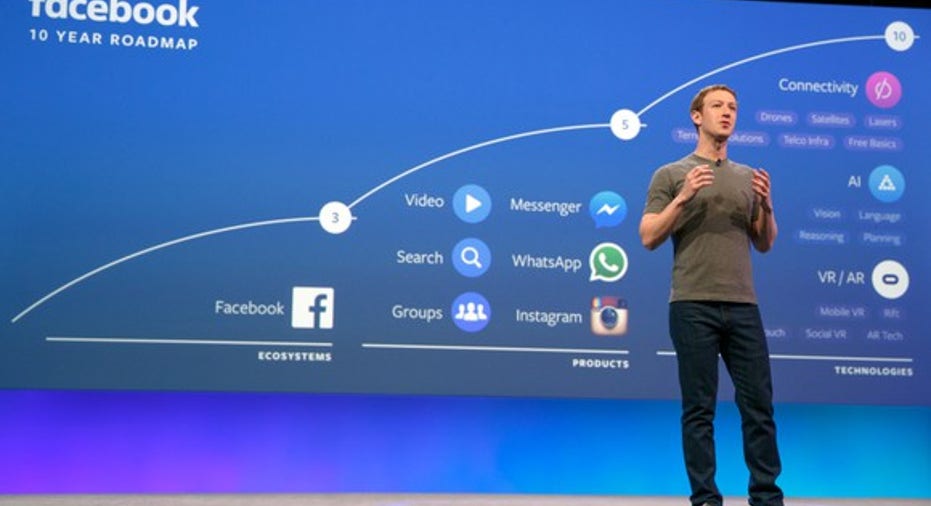 Image source: Facebook.
What ever happened to Facebook's (NASDAQ: FB) scary comments that ad load wouldn't be a big part of revenue growth in 2017? Seemingly contradicting those statements is a report yesterday from Recode that says the social network is preparing to implement mid-roll video ads, which play in the middle of a video, opening up a new form of monetization for publishers that will share ad revenue with Facebook. Publishers will keep 55% of ad revenue, with the remaining 45% going to Facebook. Alphabet's (NASDAQ: GOOG) (NASDAQ: GOOGL) YouTube, which is the top dog in the video ad market, offers the same revenue-sharing split.
If this report is true, the move would represent a departure from CEO Mark Zuckerberg's long-standing ban on pre-roll ads, which play at the beginning of a video. That's largely why publishers have had such a hard time building video businesses on the social network, since not allowing pre-roll ads significantly hinders monetization. Yet Facebook is too large to ignore, so publishers continue to try to expand on the platform despite the challenging economics to date. The company has been experimenting and slowly rolling out new ways for publishers to make money, but a broader deployment of mid-roll ads would represent a big step in the right direction for publishers.
Keeping Facebookers engaged
The new mid-roll ads will only be presented after a user has watched at least 20 seconds of a video, and the total clip length must be at least 90 seconds. That sets a minimum threshold for engagement; Facebook wants publishers to produce engaging content that keeps people's attention in order to earn that video ad revenue. This makes sense if you go back and look through the aforementioned comments from November discussing ad load.
CFO Dave Wehner had mentioned that ad load was but one of three major factors that have been contributing to revenue growth. User growth naturally contributes quite a bit as well, spurring advertiser demand. The third factor is the growth in time spent on Facebook. Here's some additional color that Wehner provided in November:
Overall, Facebook's ad platform continues to evolve, offering a wider range of ad formats that can accommodate a wider range of content types. The overall ad load may not increase much, so it's a good thing that video ads are incredibly lucrative.
Find out why Facebook is one of the 10 best stocks to buy nowMotley Fool co-founders Tom and David Gardner have spent more than a decade beating the market. (In fact, the newsletter they run, Motley Fool Stock Advisor, has tripled the market!*)
Tom and David just revealed their ten top stock picks for investors to buy right now. Facebook is on the list -- but there are nine others you may be overlooking.
Click here to get access to the full list!
*Stock Advisor returns as of January 4, 2017
Suzanne Frey, an executive at Alphabet, is a member of The Motley Fool's board of directors. Evan Niu, CFA owns shares of Facebook. The Motley Fool owns shares of and recommends Alphabet (A shares), Alphabet (C shares), and Facebook. The Motley Fool has a disclosure policy.