Mid-Atlantic Manufacturing Falls Back into Contraction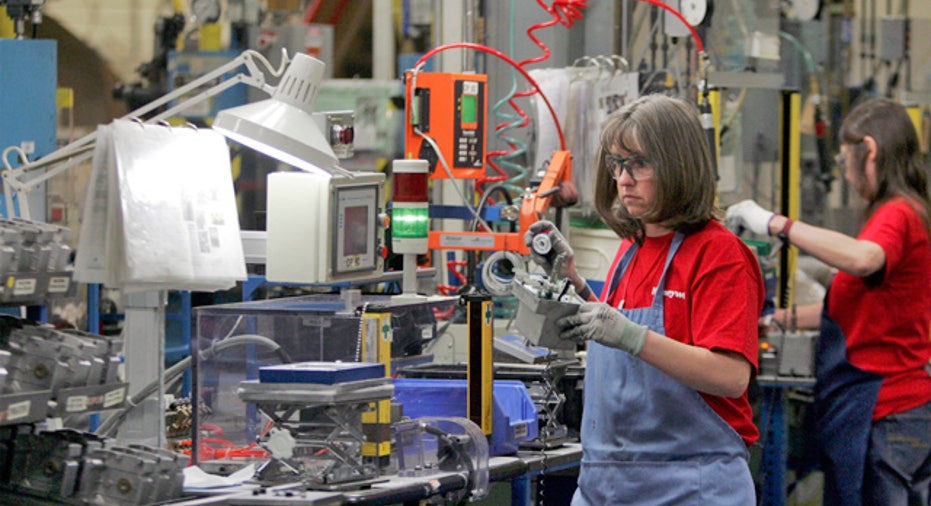 Factory activity across the mid-Atlantic fell this month after rebounding in March, clouding hopes that the struggling manufacturing has turned the corner after languishing for months.
The Federal Reserve Bank of Philadelphia said its index of general business activity covering the regional factory sector slipped to -1.6 from 12.4 in March, when it surged to break a six-month streak of contraction.
Economists surveyed by The Wall Street Journal expected the index to hold on to most of last month's gain and register at 10.
Readings above zero represent expansion whereas results below that level denote contracting activity.
The report suggests the recent improvement in U.S. manufacturing is shaky. Factories across the nation have grappled with the strong dollar's negative effect on demand, and many have felt the effects of sharply lower energy prices on some customers' capital spending.
Last month, American manufacturers reported a resurgence in demand, led by domestic buyers and helped by a stabilization in the dollar that aided exports. The Philadelphia-area report is the second in a batch of regional Fed surveys of the sector, looked to by economists and traders for clues about the health of the national economy. Last week, the New York Fed's Empire manufacturing report showed activity in that state continued to improve in April.
But in Philadelphia, broad indicators suggested a "relapse in growth that was reported last month," the Fed bank said, as factories reported a decline in new business and shipments.
An early Easter holiday is the "likely culprit," said Ian Shepherdson, chief economist at Pantheon Macroeconomics. The report "looks like an outlier, and we expect a clear rebound in May," he said, though noting that there isn't consistent evidence of weakness in previous April surveys when Easter fell in March.
Across the Philadelphia region, a gauge of new orders flatlined after jumping 16 points in March while a measure of shipments tumbled more than 30 points and dropped back into negative territory. As activity slowed, manufacturing workers saw fewer job opportunities. The employment index fell 17 points, to the lowest in about seven years, as more than a quarter of factory owners reported a decline in head count.
Despite soft business conditions this month, manufacturers expressed increased optimism over future prospects -- suggesting that they view the fallback as temporary. A gauge of expectations over general business conditions six months out climbed 13 points to 42.2, pulled higher by expectations for growing demand and improved pricing power.
Write to Lisa Beilfuss at lisa.beilfuss@wsj.com