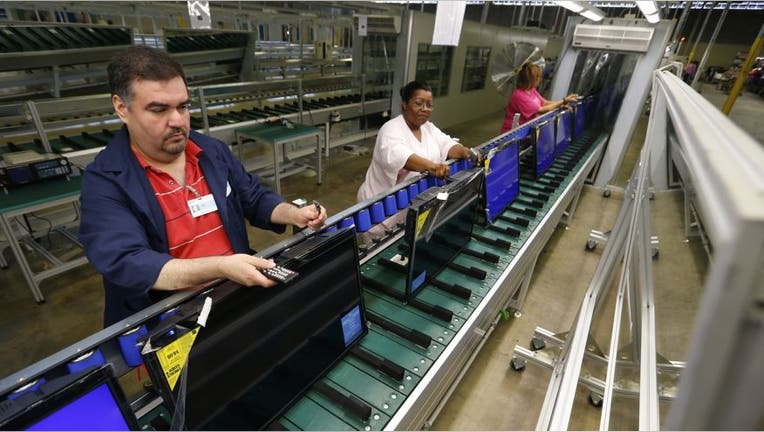 Manufacturing activity across the mid-Atlantic continued to expand in January, as general activity, new orders, shipments and employment all indicated expansion.
Firms reported their own prices were higher in January, and their optimism about future manufacturing growth continued to improve.
Respondents reported an increase in manufacturing employment this month. The employment index rose to 12.8 from 3.6 in December.
The Federal Reserve Bank of Philadelphia said its index of general business activity covering the regional factory sector grew to 23.6 from 19.7 in December and remained positive. Being above zero separates expansion from contraction
The reading was above expectations; economists surveyed by The Wall Street Journal expected a reading of 15.8.
The Philadelphia Fed's report is one in a monthly string of factory surveys conducted by regional Fed banks, meant to provide snapshots of the manufacturing sector's health ahead of the Institute for Supply Management's national reading.
More than 60% of firms said underlying demand for their goods increased, and a similar amount also said their total production for the quarter was up.
Across the Philadelphia region, a gauge of new orders increased to 26 from 14.9 last month as a shipments index decreased to 20.5 from 21.7.
An index of future business prospects was at 56.6 compared with 48.7 previously.
Write to Austen Hufford at austen.hufford@wsj.com