Mid-Atlantic Manufacturing Activity Rebounds in August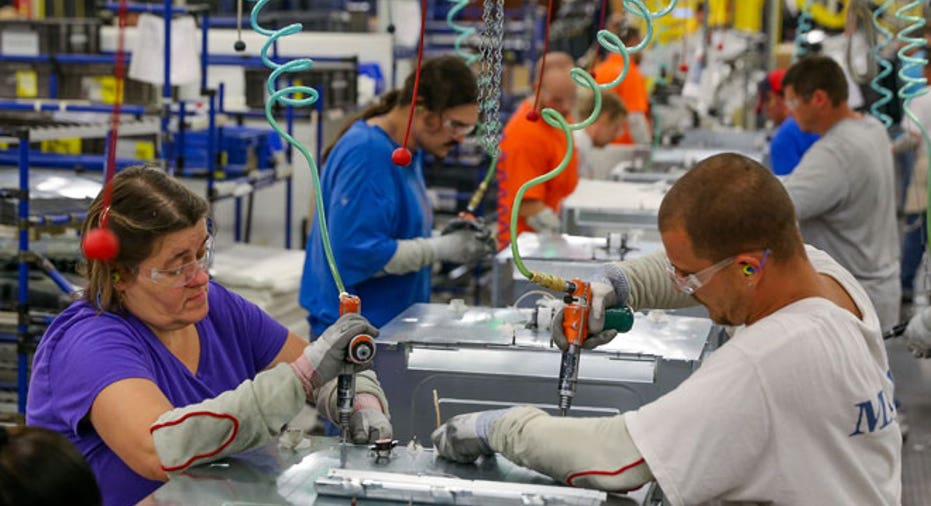 Manufacturing activity across the mid-Atlantic picked up modestly in August, though customer orders remained constrained as many businesses continue to rein in spending amid rising economic and political anxiety.
The Federal Reserve Bank of Philadelphia said its index of general business activity covering the regional factory sector rose to 2.0 from -2.9 in July. In June, the gauge stood at 4.7. The flat line separates expansion from contraction.
The reading matched expectations; economists surveyed by The Wall Street Journal expected a reading of 2.0.
The Philadelphia Fed's report is one in a monthly string of factory surveys conducted by regional Fed banks, meant to provide snapshots of the manufacturing sector's health ahead of the Institute for Supply Management's national reading.
Demand for U.S. manufactured goods has resurfaced in recent months as headwinds have become less intense, though many factories continue to contend with a strong dollar that hurts exports and with weak customer spending thanks in part to increased economic and political uncertainty. Late last month, the Commerce Department reported the third straight quarter of reduced business investment, with some companies citing the presidential election, flagging growth abroad and the unknown impact of Brexit on exports.
Thursday's report follows the New York Fed's survey earlier this week, which showed activity in that state tipped back into contraction as producers signaled layoffs in the months ahead. The regional reports come ahead of a key national manufacturing gauge, conducted by the ISM, next due on September 1.
Across the Philadelphia region, demand dropped sharply this month and sent a gauge of new orders down to -7.2 from 11.8 in July. Meanwhile, firms said they cut payrolls. The survey's employment index tumbled 18 points to -20, the worst print this year. The Fed bank said that while two-thirds of factories reported no change in head counts this month, the share reporting decreases -- 25% -- jumped from just 5% reporting layoffs in July.
But the survey suggests producers predict currently soft conditions won't linger. An index of future business prospects jumped 12 points in August to 45.8, the highest since January 2015 and "strongly indicating that the current weakness is expected to be temporary," according to the Fed bank. The future indexes for new orders and shipments also increased, rising 16 points and 24 points, respectively, while a gauge of future hiring plans held relatively.
Write to Lisa Beilfuss at lisa.beilfuss@wsj.com