Mid-Atlantic Manufacturing Activity Expanded in June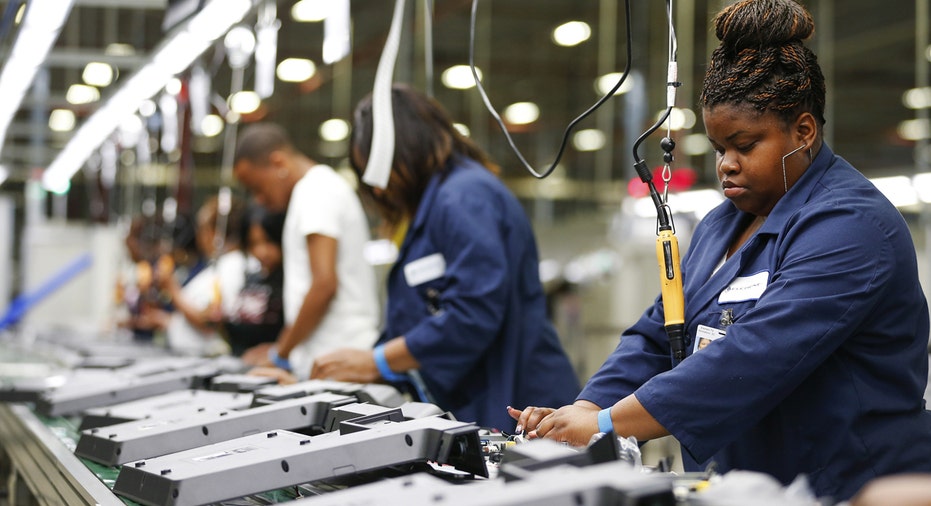 Factory activity across the mid-Atlantic unexpectedly picked up in June, the latest sign that American manufacturers are seeing modest improvement as some headwinds ease.
The Federal Reserve Bank of Philadelphia said its index of general business activity covering the regional factory sector rose to 4.7 from 1.8 in May and -1.6 in April. In March, the index surged to 12.4 to break a six-month streak of declines.
Economists surveyed by The Wall Street Journal expected the index to register at 0 this month. The flat line divides expansion from contraction.
The Philadelphia-area report is one of several surveys conducted by regional Fed banks to measure the health of U.S. factories. It follows a surprise increase in the New York Empire index on Wednesday, which clawed 15 points higher and back into positive territory.
Manufacturing activity across the nation has been pinned down by slowing demand as economies around the world struggle, and a stronger U.S. dollar has hurt exporters while lower energy prices have cut into many firms' capital budgets. While those headwinds haven't altogether disappeared, a break in the dollar's climb and improvement in the price of oil had relieved some pressure from many American producers.
Details of the Philadelphia survey reveal the tentative nature of the factory sector's recovery. According to the report, measures of demand and shipments slipped and remained slightly negative this month, with just over half of respondents reporting no change in new orders and nearly half saying shipments held steady.
Meanwhile, factory owners across the region remained hesitant to hire. The report's employment gauge has been stuck in negative territory for six straight months and worsened in June. While about three-quarters of firms said they didn't hire or fire during the month, the percentage reporting decreases in head count was more than double the percentage reporting payroll growth.
Looking ahead, manufacturers across the Philadelphia region continued to express optimism that conditions would improve. But their degree of optimism faded further from May as expectations for new orders declined and pricing pressures continued to pick up steam.
Write to Lisa Beilfuss at lisa.beilfuss@wsj.com