Microsoft Works Its Way Into China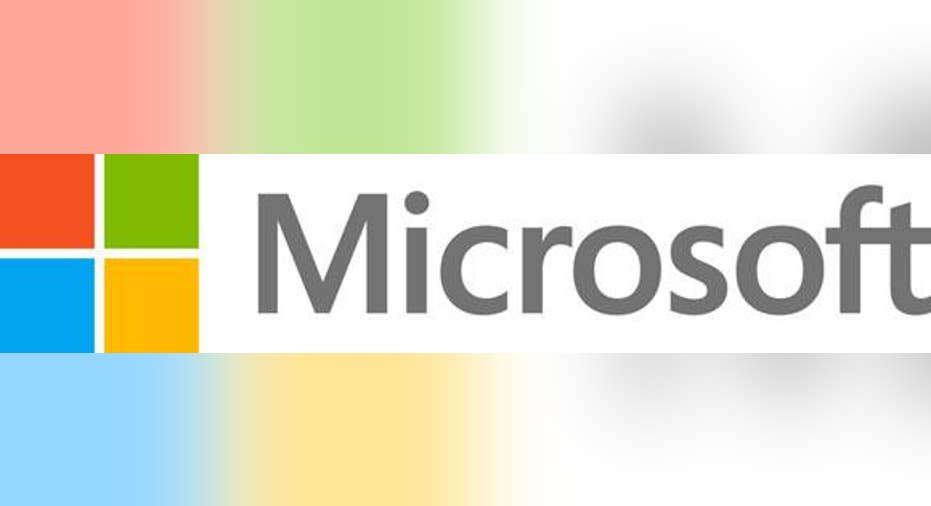 Source: Microsoft.
In dire need of a revised mobile strategy, Microsoft bet the farm on Windows 10 in 2015.
Despite some influential company veterans questioning specific aspects of its strategy, Microsoft remains undeterred in pursuing CEO Satya Nadella's goal of installing Windows 10 on over 1 billion devices no later than 2017.
Remaining relevant against the mobile hegemony of Apple's iOS and Alphabet's Android is perhaps Microsoft's most important goal under Nadella. It's also why Microsoft set such an aggressive goal for its Windows 10 installed base. And recently, a move by Microsoft in China appears poised to both help the company combat Apple and Alphabet and potentially pad the software giant's bottom line.
Microsoft dives deeper into China A few weeks ago, elaborating on the deal that Chinese Premier Xi Jinping announced during his September visit to the U.S., Microsoft announced new details regarding its strategy to break deeper into the Chinese software markets.
According to a postfrom Microsoft's PR blog, the software giant will establish a joint venture with the state-owned China Electronics Group Corp., or CETC, to help expand Microsoft Windows 10 adoption among Chinese government agencies and other government-owned institutions. According to Microsoft, the likely name for this joint venture will be C&M Information Technologies. And as with any good deal, both Microsoft and the Chinese each get something they want.
For Microsoft, the move creates a more concrete sales channel among Chinese government agencies and state-owned firms, a valuable inroad in a country whose economy has been long dominated by such firms. In return for this more direct sales access, Microsoft and CETC will collaborate to develop a "localized" version of Windows 10, which among other features will include a specific kind of government-sanctioned antivirus software that will help quell long-running security and espionage concerns among Chinese officials.
Key benefits for MicrosoftThis deal presents important strategic advantages for the software giant. For years now, China has been the world's largest PC market, and the Windows OS and Office productivity software remain the most popular software powering Chinese PCs. However, the country consistently produces less than 10% of the company's annual revenue, thanks to China's thriving black market for PC software. If Microsoft can sell legitimate versions of Windows 10 to the government, and eventually perhaps to private Chinese businesses, the company could tap into a large source of new revenue.
Microsoft's aggressive Windows 10 expansion efforts are perhaps the most important part of its mobile strategy. However, Microsoft's piracy problems in China create an important impediment to its expansion efforts. In one example, researcher StatCounter found last year that over 90% of Chinese PCs used an older version of Windows than the then-current Windows 8. So by giving it a more direct sales channel within China, Microsoft could help spur adoption rates of Windows 10 in the critical computing market. That development could, in turn, help further Microsoft's mobile comeback bid against Apple and Alphabet.
The hallmark of Windows 10 over past versions of Windows is its seamless user experience across both mobile and desktop. It's this uniform integration that Microsoft hopes will both attract users and developers into its ecosystem and away from Alphabet and Apple. So by helping to push Windows 10 deeper into China with its recent joint-venture announcement, Microsoft stands to strengthen its hand both financially and strategically, as it continues to fight to remain relevant in the next generation's computing paradigm.
The article Microsoft Works Its Way Into China originally appeared on Fool.com.
Suzanne Frey, an executive at Alphabet, is a member of The Motley Fool's board of directors. Andrew Tonner owns shares of Apple. The Motley Fool owns shares of and recommends Alphabet (A shares), Alphabet (C shares), and Apple. Try any of our Foolish newsletter services free for 30 days. We Fools may not all hold the same opinions, but we all believe that considering a diverse range of insights makes us better investors. The Motley Fool has a disclosure policy.
Copyright 1995 - 2016 The Motley Fool, LLC. All rights reserved. The Motley Fool has a disclosure policy.