Microsoft Investors Cheer as Jefferies Turns Bullish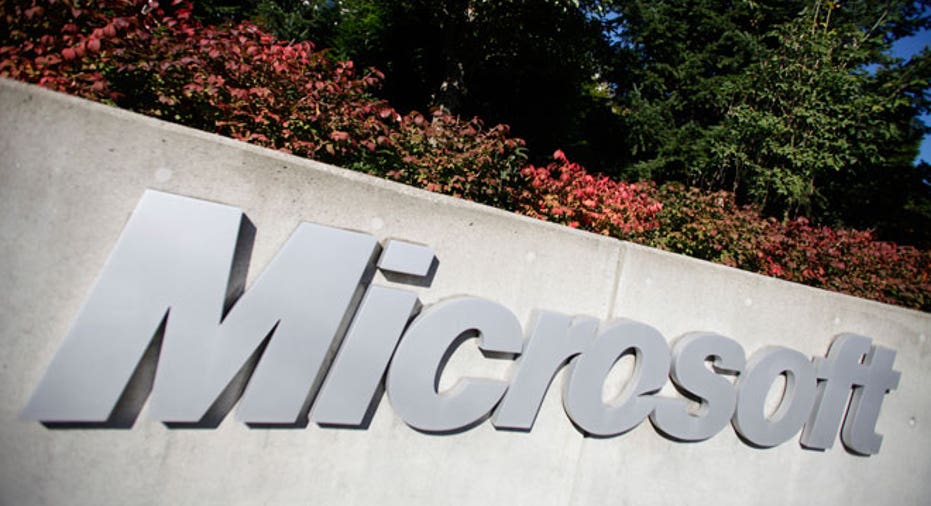 Shares of Microsoft (NASDAQ:MSFT) got a boost on Tuesday as investors digested an upgrade to "buy" from "hold" by Jefferies and continued to evaluate a new Windows update that is expected to support bigger and faster next-generation phones.
The upcoming year-and-a-half could be a game changer for Microsoft, Jefferies (NYSE:JEF) analyst Ross MacMillan wrote in an upbeat note to clients, where he also raised the company's price target to $42 from $33.
The software maker's shares were up about 1% to $34.83 in midday trade, having risen close to 31% so far this year.
"While uncertainty remains around some major decisions (including the new CEO), we think the stage is set for a series of value creating events to unfold over the next 18 months," MacMillan said.
Possible Moneymakers 
Potentially leading Microsoft's growth over the next several quarters are further advances in the cloud, increased sales of Android devices and new technologies that could serve to improve demand for new Windows software.
The Redmond, Wash.-based Windows maker has accelerated its transition to the cloud, with Microsoft as recently as Tuesday morning announcing a new partnership with SkyDrive.
It is also benefiting from strong sales of Google's (NASDAQ:GOOG) Android, with Microsoft getting royalties of around 50% from Android devices sold worldwide, which could be worth about $3 to $4 a share and effectively offset losses related to its search engine, Bing, MacMillan said.
And while Windows sales remain in decline, Jefferies says improving competitiveness of next-generation Intel (NASDAQ:INTC) chips might help give them a boost.
The Jefferies upgrade comes a day after Microsoft told customers to expect the latest Windows Phone 8 update by the end of this month.
The improved system is expected to support better processors and high-definition screens, enabling Microsoft to push out bigger, higher-quality phones that put it closer to the playing field currently dominated by Apple (NASDAQ:AAPL) and Samsung.
Lingering Barricades 
Of course, one of in-transition Microsoft's looming challenges is finding a new CEO to replace outgoing chief Steve Ballmer.
As the CEO search committee looks for Microsoft's only third CEO in its close to 40 year history, they are tasked with finding someone who can help the former tech titan compete in the rapidly transitioning tech world.
The media has floated Ford (NYSE:F) CEO Alan Mulally, Oracle (NASDAQ:ORCL) chief Mark Hurd, Nokia (NYSE:NOK) executive Stephen Elop and John McAfee as potential candidates.
MacMillan warns there is a high risk-reward as the software maker struggles to find its direction, predicting the "right" fit to replace Ballmer could ultimately "drive incremental value for shareholders."
Microsoft's shares are off 40% from all-time highs recorded in 1999.