Microsoft hopes for videogame turnaround with Xbox One X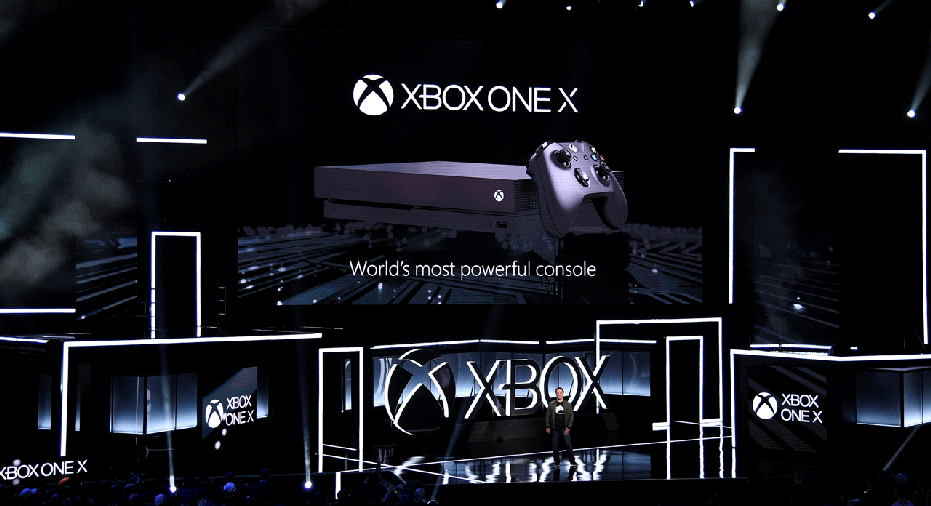 Microsoft Corp. (NASDAQ:MSFT) debuts its new Xbox One X console Tuesday, hoping a focus on live services and high-end hardware can reverse its flagging fortunes in the videogame business.
Microsoft in September promoted Xbox chief Phil Spencer to executive vice president, reporting directly to Chief Executive Satya Nadella rather than Windows chief Terry Myerson.
In an interview, Mr. Spencer said his new role is designed, in part, to give him more latitude to reach gamers on any device, rather than using "gaming to make Windows more successful."
That means, one day, more Microsoft first-party games could appear on other platforms, he said, such as Apple Inc.'s (NASDAQ:AAPL) iPhones or perhaps even Sony Corp.'s (NYSE:SNE) PlayStation 4, as its building game "Minecraft" does.
Mr. Spencer is overseeing the release of the $499 Xbox One X, which Microsoft hails as the most powerful console in the world. The machine enters a marketplace crowded not only with the cheaper Xbox One S, but also Sony's dominant PlayStation 4 machines and a resurgent Nintendo Co., whose popular Switch handheld-console hybrid launched earlier this year.
The companies are vying for a share of the $33.5 billion projected to be spent on videogame console software world-wide this year, according to industry tracker Newzoo BV.
Microsoft, trailing Sony, stopped reporting Xbox One sales in late 2014, a little more than a year after its launch. Analysts believe the Xbox One still lags behind in sales today.
Mr. Spencer acknowledged console sales are important, but said Microsoft is more focused on growing game software and services. He said the company measures the success of its gaming business by revealing the number of people who use its online service Xbox Live, for example.
In its fiscal first quarter ended Sept. 30, Xbox Live had 53 million monthly active users, up 13% from a year earlier, Microsoft said. Overall gaming revenue, though, inched up 1% to $1.9 billion, as a 48% drop in hardware sales offset a 21% gain in software and services.
Microsoft hopes to lure shoppers this holiday by bringing one of the hottest games of the year -- "PlayerUnknown's Battlegrounds" -- to the Xbox One as an exclusive console launch. The game's creator, privately held Bluehole Studio Inc. of South Korea, recently said the PC version sold more than 18 million copies since March.
Microsoft is also working on new ways to reach gamers. In May, it introduced Mixer, a live-streaming service available on devices running Apple's iOS and Alphabet Inc.'s (NASDAQ:GOOGL) Android operating systems, in addition to the Xbox One and Windows. The company also now allows people playing any of its own Windows-based games to play with those who own the same game on Xbox, and signaled it would be open to cross-platform play with its gaming rivals.