Microsoft Corporation's Best Product in 2015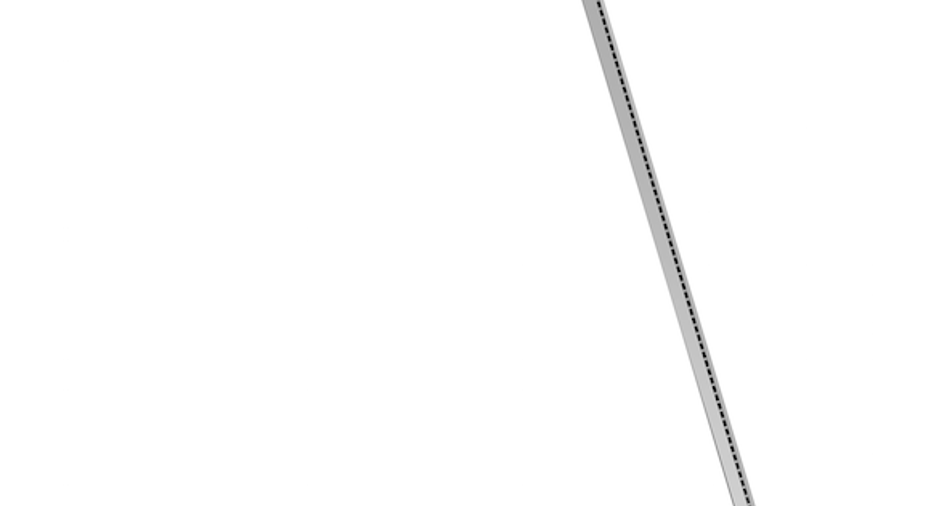 Image source: Microsoft.
Microsoft has had its share of missteps, but this year the company appears to learning from past mistakes and building on new innovations. In 2015, one of its boldest steps forward was the introduction of its new Surface Book laptop and tablet hybrid -- and I think it's the company's best product of the year.
The Surface Book is a melding of Microsoft's Surface tablet with high-end, detachable keyboard and enviable internal specs. The company points to the Surface Book's availableIntelCore i5 or i7 processors, 8 GB of memory and13.5-inch display with six million pixels -- which outpacesApple's 13-inch MacBook Pro -- as an example of its stellar laptop credentials.
But what makes the Surface Book the best of Microsoft's 2015 products isn't just the fact that it can actually be compared to Apple'shigh-end laptops (though that is impressive) but rather that Microsoft is showing a renewed innovative side, one that's capable of building a machine that takes the best of the Surface tablet refinements over the years, and then ups the ante even more.
What the critics sayAfter its release, critics mostly raved about the new Surface Book. And while it has its flaws, The Verge's Tom Warren said, "The Surface Book is seriously impressive, and as a hybrid it's probably the best out there." He gave it score of 8.3 out 10, slightly lower than the score of 9 The Verge gave the 2015 MacBook Pro.
CNET's Dan Ackerman gave the Surface Book an 8.2 rating (close to the 8.5 rating he gave the 2015 13-inch MacBook Pro) and said while it may not be as refined as the Surface Pro 4, the Surface Book is, "a powerful, feature-filled premium hybrid that doesn't forget it's a laptop first."
Image source: Microsoft.
The Fool's own Dan Kline took the Surface Book for a spin and noted that, "[I]f Surface Book evolves like Surface did, moving forward with every new release, then Microsoft is likely only a product cycle or two away from competing, or even surpassing, the top devices on the market now."
But aside from its mostly positive reviews, the Surface Book stands out not just because it's a well-reviewed product, but because it's a tangible example of Microsoft's ability to continue innovating.
Why the Surface Book deserves the designationThe Surface Book debuted just as the company's Surface tablets are starting to gain traction with consumers. This year, Microsoft grabbed 8.5% of the tablet market, and by 2019, the company is expected to take 17.8%, according to IDC data. Yes, Surface revenue was down sequentially in Microsoft's fiscal first quarter, but I'd argue that a three-month slip is hardly a good indictor of overall interest.
Instead of riding out any increasing interest in the Surface lineup, Microsoft chose instead add another layer of innovation into its tablet and laptop hybrids and bring consumers a high-end device that encapsulates some of the best of the company's software and hardware abilities.
Image source: Microsoft.
At it its current price (starting at $1,500), the Surface Book may not be cheap enough for consumers who are used to paying well under $1,000 for a Windows laptop. But I think this iis a strategic move on Microsoft's part. The company is making a clear distinction between cheap Windows laptops and the high-end Surface Book. The company is showing that Windows devices are no longer simply meant to just get the job done, they can also compete with the design, the specifications, and prices of Apple's products.
This all may seem like I'm giving Microsoft's Surface Book too much credit. After all, the device just debuted a couple of months ago and we don't know how well it's been selling, or how well it will do in the future.
But the Surface Book, like the Surface tablets before it, have reinvigorated the company at time where its other mobile pursuits have stalled. The Surface Book is Microsoft's example to the tech world that Windows can be both touch-enabled and PC-focused, portable and powerful -- and the words "Microsoft" and "high-end" can feel at home with each other. If the Surface Book is a glimpse of Microsoft's path for the future, then I think consumers, and the company, have much to look forward to.
The article Microsoft Corporation's Best Product in 2015 originally appeared on Fool.com.
Chris Neiger has no position in any stocks mentioned. The Motley Fool owns shares of and recommends Apple. Try any of our Foolish newsletter services free for 30 days. We Fools may not all hold the same opinions, but we all believe that considering a diverse range of insights makes us better investors. The Motley Fool has a disclosure policy.
Copyright 1995 - 2015 The Motley Fool, LLC. All rights reserved. The Motley Fool has a disclosure policy.