Microsoft Corporation Scoops Up Solair in IoT Play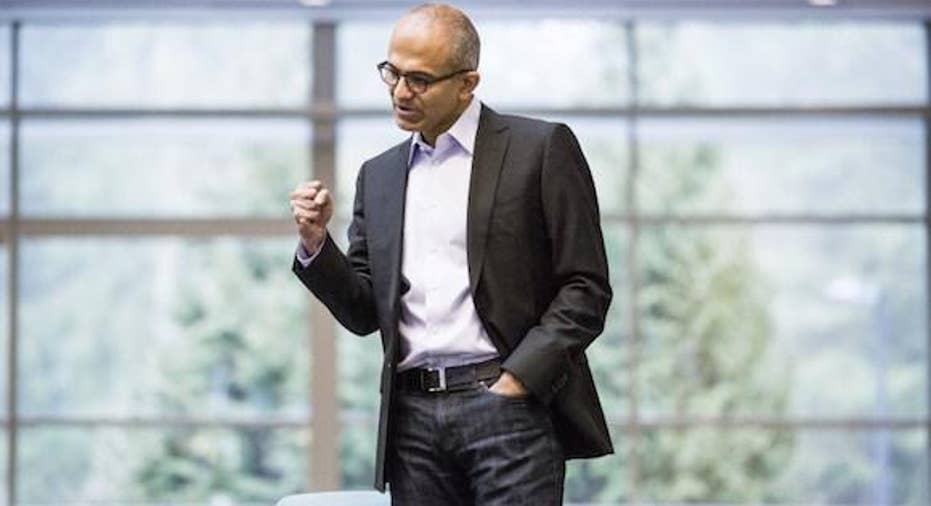 Microsoft CEO Satya Nadella. Image source: Microsoft.
What happened?Software giant Microsoft has announced that it has acquired Italian company Solair in order to bolster its position in the growing Internet of Things (IoT) space.
Solair provides IoT services to a wide range of vertical markets, including manufacturing and retail, among others. The company helps its customers analyze data and implements intelligence frameworks using IoT applications. Solair's customization and deployment solutions were already built on Microsoft's cloud platform Azure.
Microsoft says the integration will increase its ability to deliver IoT offerings to the enterprise. No financial terms were disclosed.
Does it matter?After missing out badly with mobile computing, Microsoft is intent on not repeating the same mistake. That includes numerous focused bets in burgeoning areas of technology that hold great potential to become massive, including IoT. I won't repeat the over-cited statistics about how big this market might get in the coming years, but it should go without saying that IoT applications do have immense potential.
This acquisition is just the latest in a string of moves by Microsoft to embrace IoT. The company released an edition of Windows 10 specifically designed for IoT devices called Windows 10 IoT Core. Meanwhile, it offers a suite of tools on its Azure platform that developers can use to build out IoT services.
If the IoT really takes off like many hope, Microsoft wants to be at the forefront.
The article Microsoft Corporation Scoops Up Solair in IoT Play originally appeared on Fool.com.
Evan Niu, CFA has no position in any stocks mentioned. The Motley Fool owns shares of Microsoft. Try any of our Foolish newsletter services free for 30 days. We Fools may not all hold the same opinions, but we all believe that considering a diverse range of insights makes us better investors. The Motley Fool has a disclosure policy.
Copyright 1995 - 2016 The Motley Fool, LLC. All rights reserved. The Motley Fool has a disclosure policy.